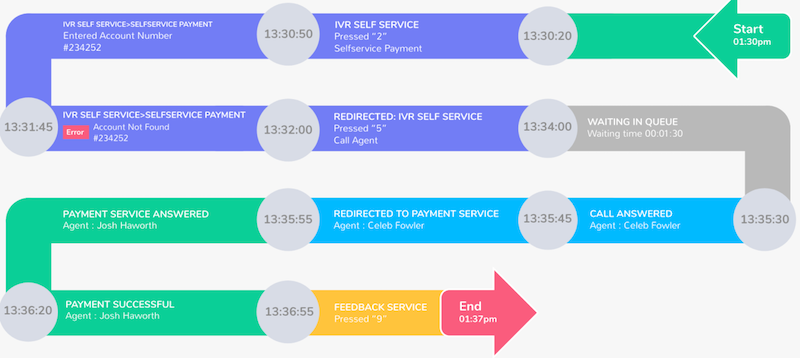 Avaya Contact Analyzer Replacement
Avaya Contact Analyzer is an installed software created by Avaya Professional Services to offer additional reporting features. Avaya Contact Analyzer will be end of life and end of support by the end of 2023.
Comstice Quartz is a web-based, on-premises reporting and analytics platform which offers many features including the reports provided by Avaya Contact Analyzer.
No Avaya AES Server Needed
Comstice replicates the call center data from Avaya CMS database and Avaya Extended Call History data sets. There is no need for Avaya AES Server or TSAPI licenses to provide comprehensive real-time and historical reports and analytics.
Comstice Quartz Reporting Features and Benefits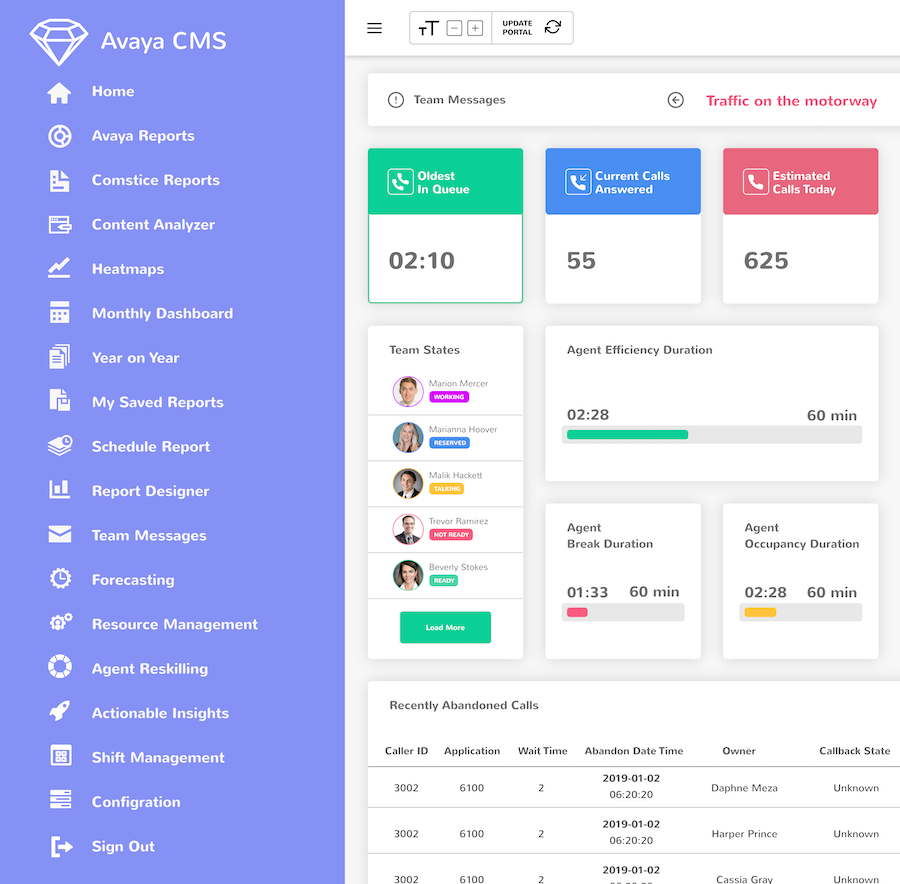 Cradle to Grave Reports using Avaya External Call History Interface
Identify peaks and low performance by setting daily agent and skill/split level thresholds. Learn more about Daily Actionable Inishgts
Design and schedule visual reports for the agents and the teams. They can receive these reports daily, weekly and monthly as email weblinks.
Increase First Contact Resolution using Repetitive Calls Analysis
Monitor Agent Efficiency and Occupancy. Learn more
Minimize abandoned calls using Customer Patience Analysis
Retain your contact center reporting data longer and avoid data overwwrites. Avaya CMS database overwrites the data as quickly as two hours. Comstice Quartz keeps all your data as long as you need them. It can archive the past data which you can restore if needed.
User-level access permissions: You can assign dedicated permissions to each user so they can only run the reports for the permitted agents, teams, splits and the VDNs.
Fast Rollout: Comstice solutions can be deployed to your environment within five business days.
Create Real-Time and Historical Dashboards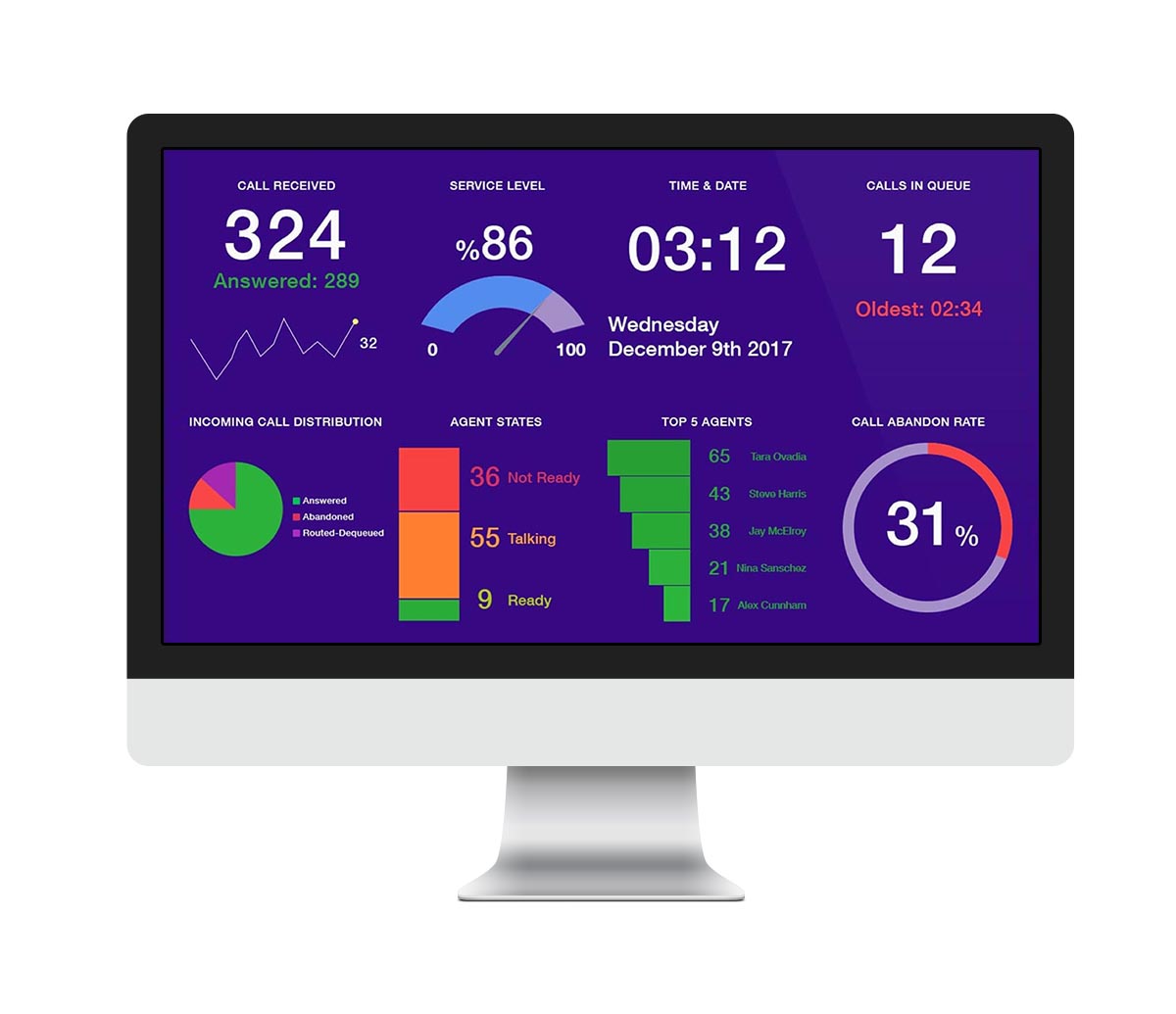 Comstice Quartz also includes a Wallboard module so you can create real-time and daily dashboards, set thresholds and receive real-time e-mail and SMS alerts about the calls in queue and agent states.
Comstice Wallboard includes 30+ layouts and 50+ out of the box indicators so you can design your dashboards easily. Check sample dashboards.
Comstice Desktop Ticker for Agents: Always Visible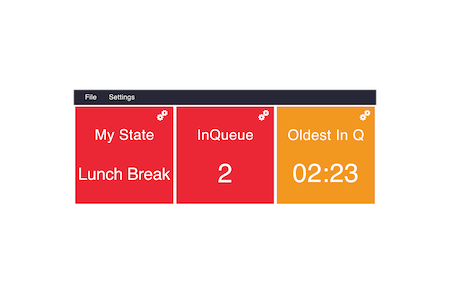 Comstice Desktop Ticker is a complimentary add-on to Comstice Wallboard. It is an app for the agents to show the queue activity and their current states. It works like a Sticky Note type of app; once launhced, it stays on top of any active window, it can not be blocked and always visible to the agent. It can also play audio alerts if the thresholds are reached which is very helpful for the remote agents.
Comstice Wallboard Mobile App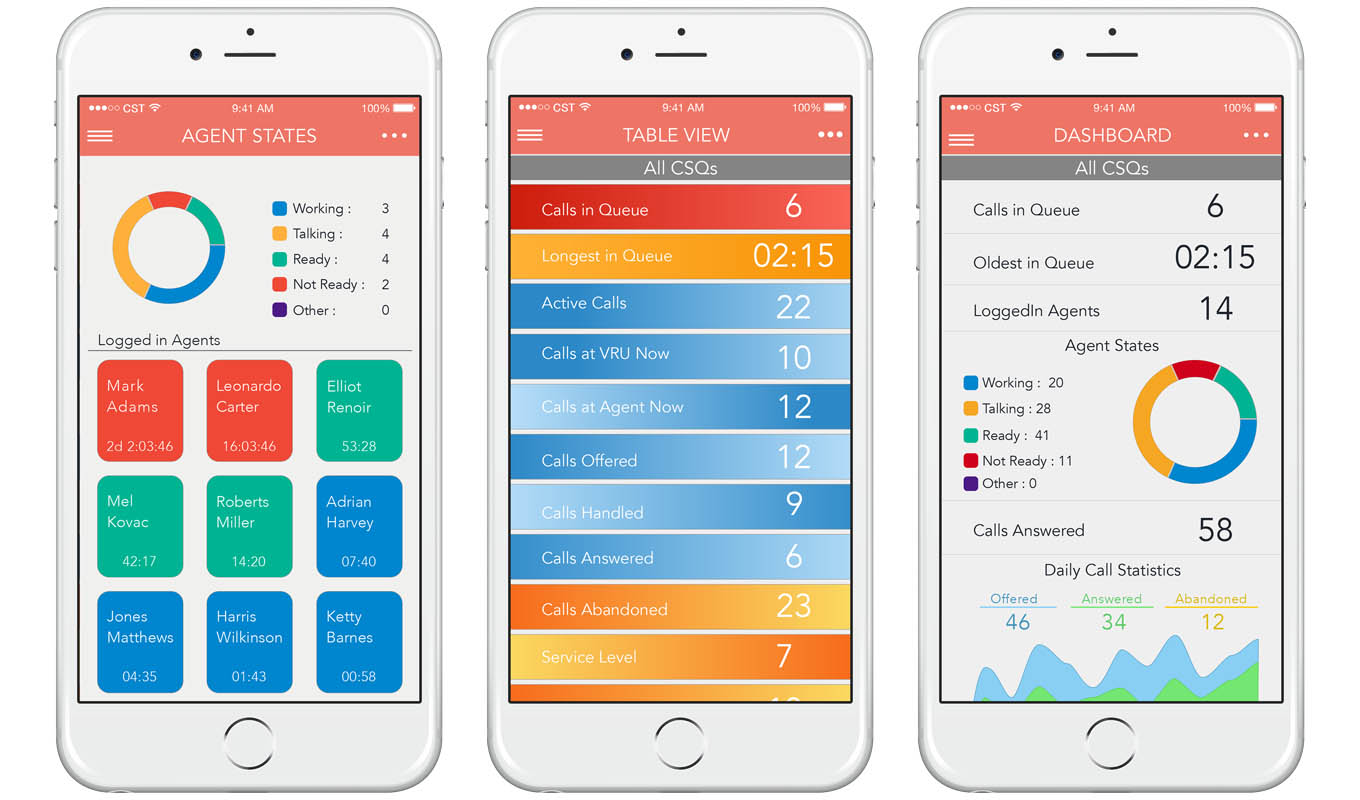 Comstice Wallboard Mobile App is another complimentary add-on to Comstice Wallboard. It is available in Apple App Store and Google Play Store. It helps users to access to the real-time and daily historical data based on the permissions assigned to their accounts. They can monitor agent, split and VDN activity real-time.
Comstice is an Avaya DevConnect Partner specialising contact center technologies and omnichannel customer service.