Avaya AACC Contact Center Reporting and Analytics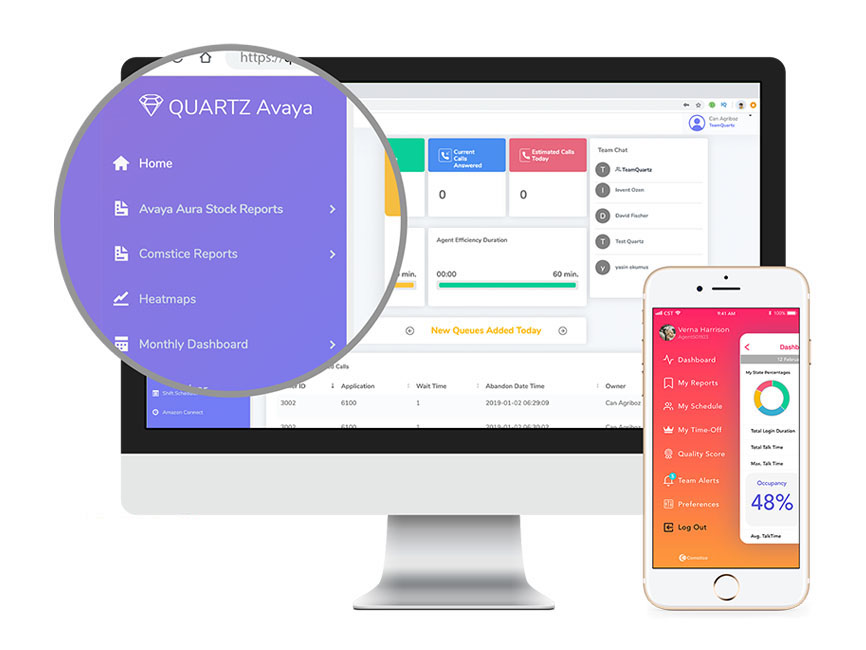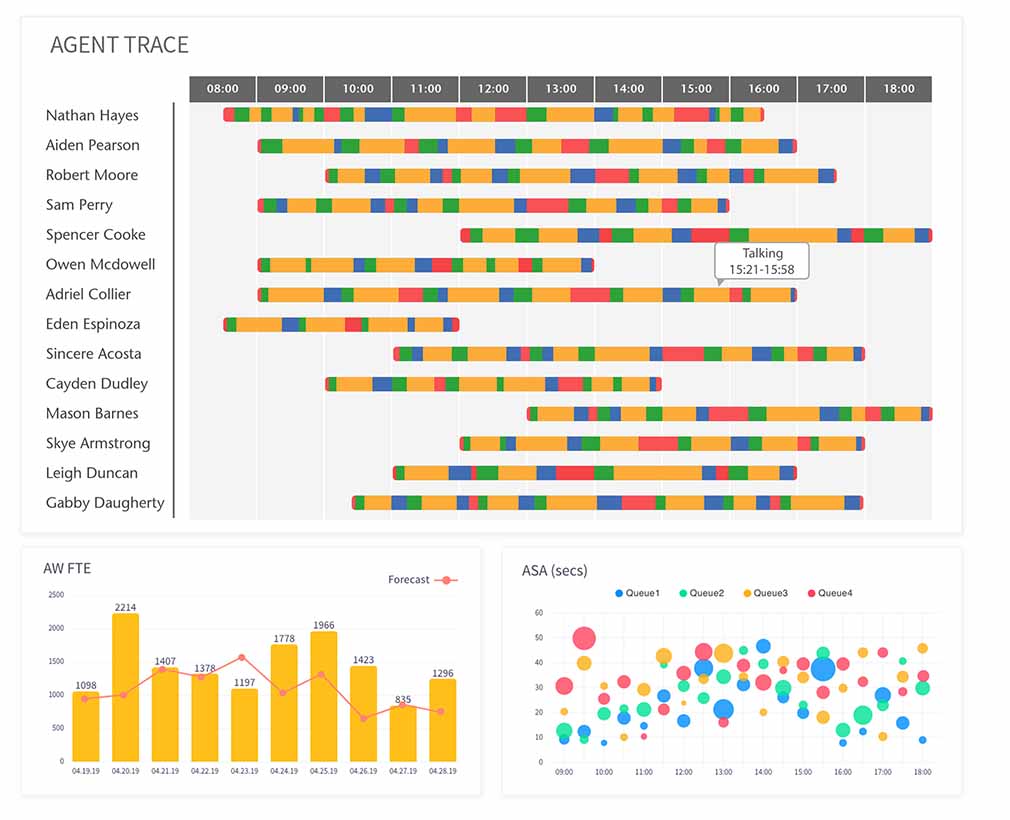 Easy Access to Meaningful Data
Historical Dashboards, Heatmaps, Year on Year Charts with Drilldown Options to Weekly, Daily and Hourly Views
Comstice Quartz offers Comstice Stock reports built with industry best practice. More visual reports, easy access to meaningful data helps contact center stakeholders from agents to C-level to access the information with minimal effort.
Comstice contact center analytics tools such as heatmaps, repetitive call analysis, customer patience index help to find the meaningful insights quickly and share the information with the rest of the business.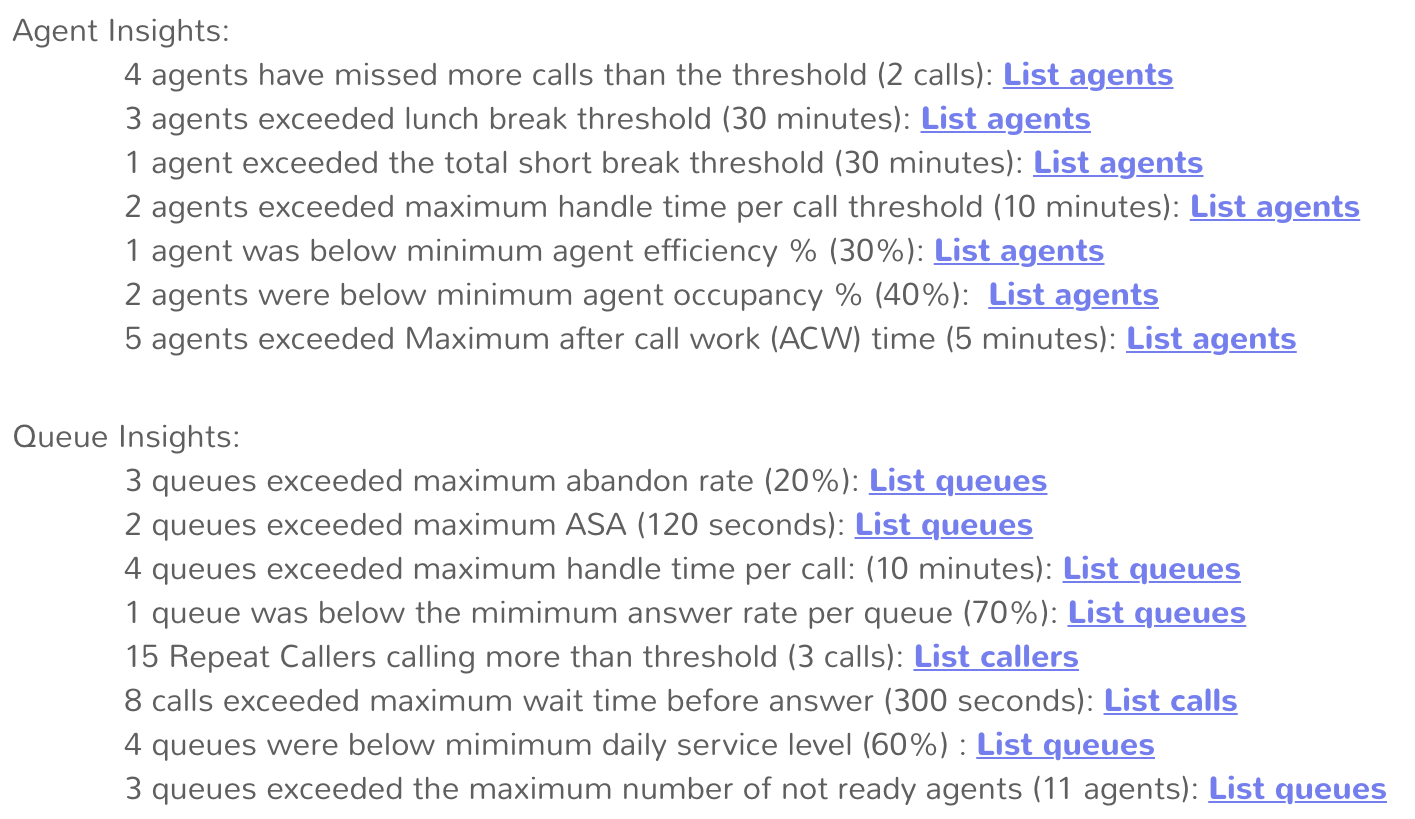 Daily Actionable Insights by Email
Set your team and queue thresholds and receive daily emails about the performance
You can set performance thresholds based on your strategic goals and get daily actionable insights as an email about the agents performing below the defined thresholds as well as the insights about your team queues.
You can then drill down to the agents and the queues exceeded the threshold and analyze further quickly. Learn more.
Omnichannel Customer Journey Maps
You can combine multiple channels of communication for the same customer and get a view of recent interactions in a customer journey map report. You can drill down to each contact instance and access the details such as transcrript, date and time, duration and outcome of the communication.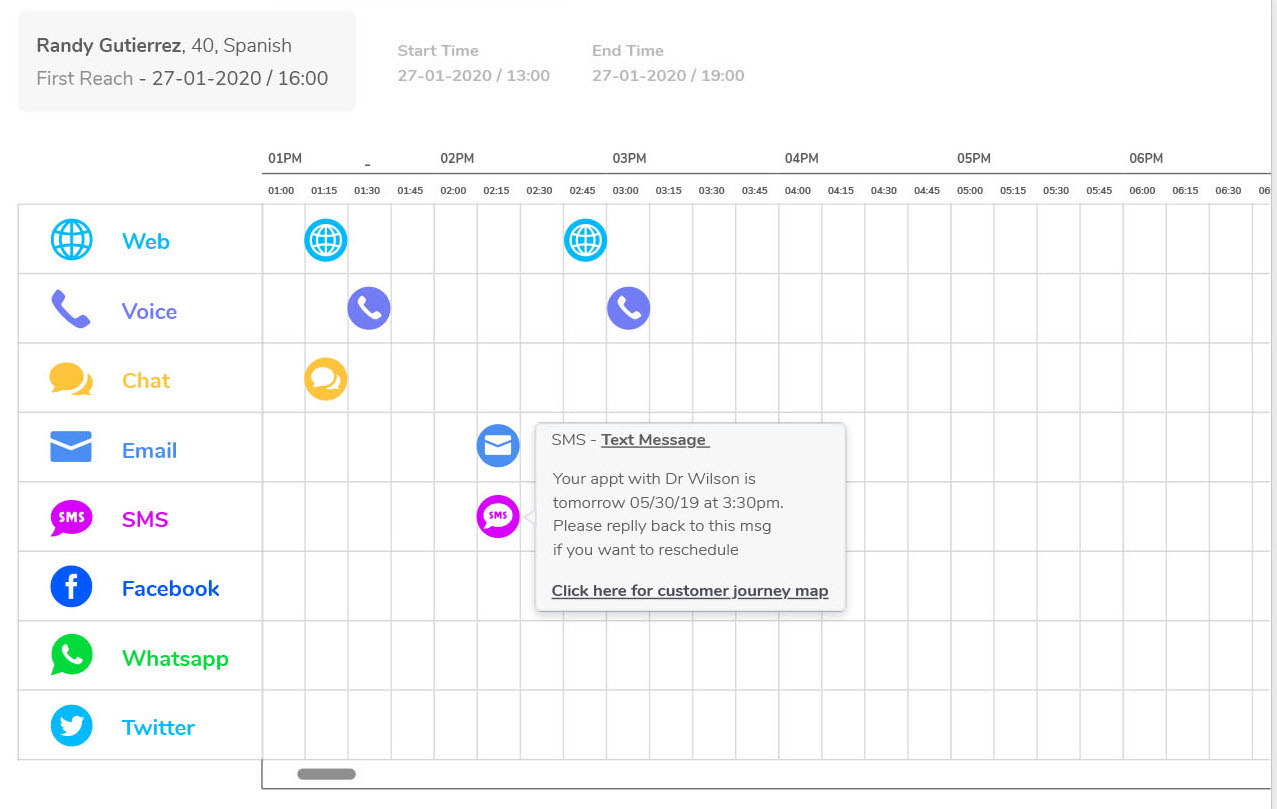 | Features | Generic Reporting Tools | Comstice Quartz Reporting and Analytics |
| --- | --- | --- |
| Out of the Box 30+ Stock Reports | No | Yes |
| Daily Actionable Insights | No | Yes Learn more |
| Repetitive Calls Analysis | No | Yes Learn more |
| Customer Patience Analysis | No | Yes Learn more |
| Agent Efficiency and Occupancy Analysis | No | Yes Learn more |
| Call Result / Wrap-Up Analysis | No | Yes |
| Unlimited Concurrent Sessions | No | Yes |
| Shift Scheduler | No | Yes Learn more |
| Team Calendar | No | Yes Learn more |
| Agent Reporting and WFM Mobile App | No | Yes Learn more |
| 24-Hr Deployment and Go-Live | No | Yes Request On-Site Trial |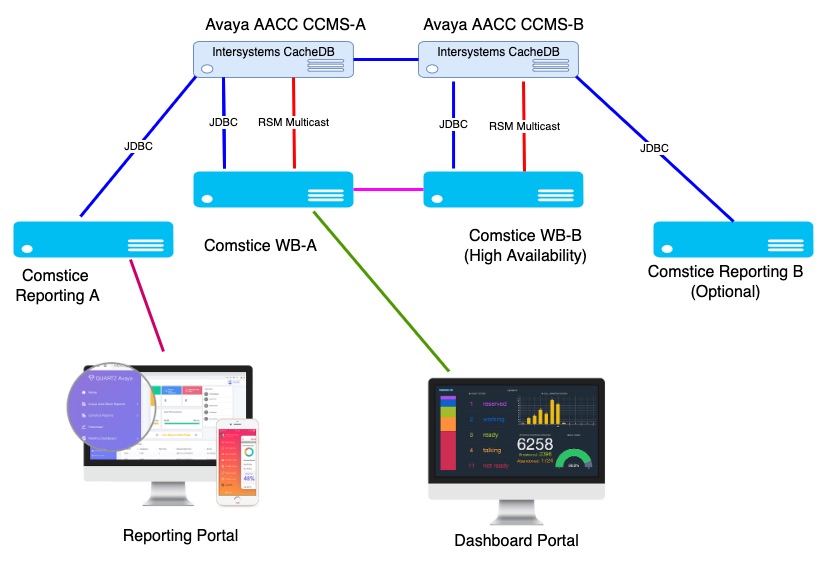 Avaya AACC ACCS Integration
Comstice Quartz Reporting integrates with Avaya AACC CCMS Server Intersystems CacheDB database and stores the data in its own database. Using the JDBC connection, historical data will be copied and stored as long as you prefer on Comstice Quartz Postgresql database.
You can also integrate real-time data feed using RSM Multicasr into Comstice Wallbard and manage daily and real-time activity, receive real-time alerts and notifications from Comstice Wallboard. Learn more about Comstice Wallboard for Avaya Aura AACC contact centers.
| | CallerID | Occurrences |
| --- | --- | --- |
| | +18215551212 | 27 |
| | +17135551212 | 24 |
| | +14165551212 | 19 |
| | +12165551212 | 13 |
| | +15715551212 | 9 |
Repetitive Calls Analysis
Analyse repeat callers to increase First Contact Resolution
Up to 30% of the customer service calls could be the repeat calls; customers calling multiple times in the last 7-10 days for the same issue. You can report and analyse these calls, visualise their customer journeys and find ways to minimise repeat callers. Using Repetitive Calls Analysis, you can report the repeat callers, see the charts about repeat calls per queue, daily repeat calls percentage and drill down to each call individually.
You can then listen to the audio conversations via your recording solution and offer new customer service features for those callers so they can resolve their issues online.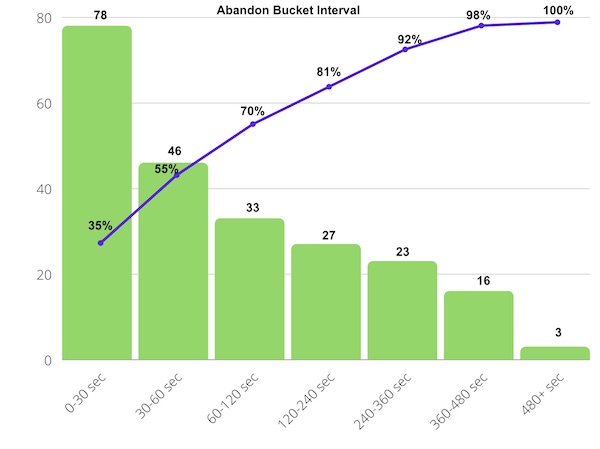 Customer Patience Analysis
Monitor customer patience for each queue and minimise abandoned calls
Customer Patience Analysis helps you to find the customer patience threshold before abandoning the call in the queue. You can report the number of abandoned calls in different bucket intervals and what percentage of the calls are lost end of each interval.
Customer Patience Analysis offers reports and charts so that you can list the patience index for each queue on different hours of the day and days of the week.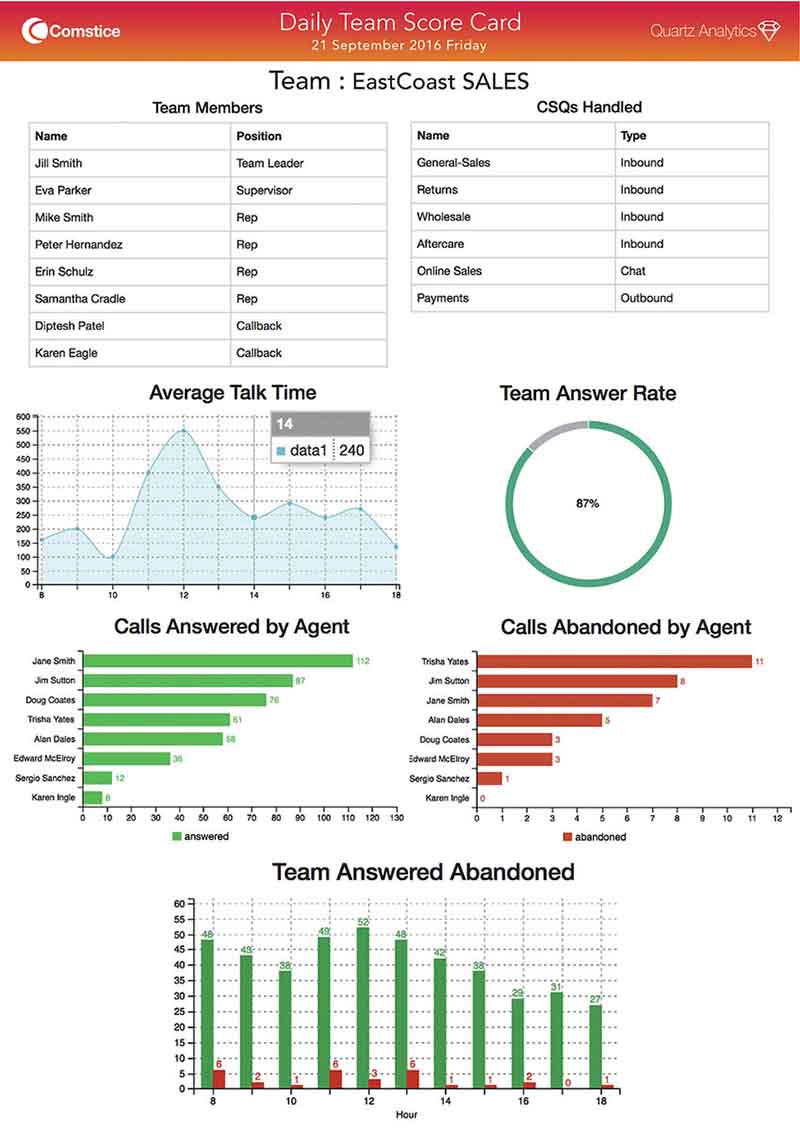 What is the license model for Comstice Quartz?

Quartz is built on a reported (named) agents license model. There is no restriction on number of concurrent users accessing the data.

Do I need additional licenses on Avaya to use Comstice Quartz?

You will need RSM Multicast licenses for the real-time data if you are using Comstice Wallboard. There is no license needed for accessing Avaya AACC Intersystems Cache database for the reporting.

Can we create our own Avaya reports?

You can use the Report Designer feature and create visual scorecards for the team performance and individual agent performance.

It is important to note that Comstice Quartz is designed for contact center data. However you can still create reports using third party data, particularly omnichannel data.

How can I migrate my existing reports from another vendor?

Comstice Professional Services can help to migrate your existing data from the previous vendor so that you can retain your data set over the years.

Why should I use Quartz instead of Tableau?

Quartz is specifically designed for managing and visualising customer experience. It has built-in reports, charts and dashboards as well as other contact center features out of the box.

It also offers unlimited concurrent user access. There is no license limit on the concurrent users. Finally it offers Quartz Mobile app for the agents.

Does Comstice Quartz offer a data warehousing feature?

Quartz can offer data warehousing, so that your historical data is archived, even when your call center database is purged.

Can I control the level of access that my team members and supervisors have?

Yes, you can. It is possible to create profiles to access agent-specific and call volume information.

Can I plan, allocate and monitor backoffice tasks using this system?

Yes, you can, via our Task Manager capability. It is quite comprehensive and lets you to document,report and forecast backoffice tasks as well.

How long does it take to train an agent or supervisor on Quartz?

Typically we run one hour-long train-the-trainer session for supervisors, and also provide video and pdf content.

How easy is it to send a report to a stakeholder who is not set up as an agent?

You can create a report and share the permanent link, or schedule the report and they will receive it as a weblink via email once the report is generated. Past reports can be accessed from their Quartz accounts.