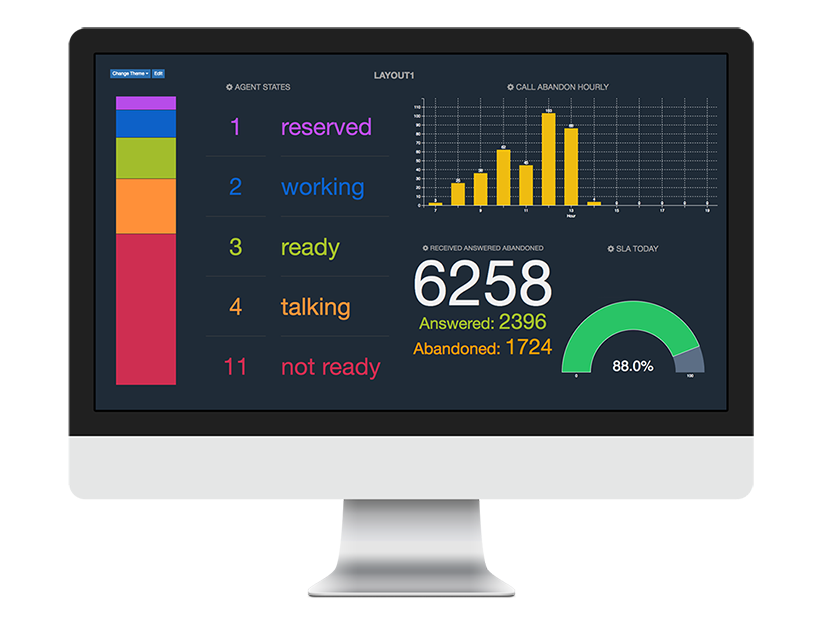 The article provides details of Comstice Wallboard Layouts for any supported vendor. These layouts can be created by the user, saved and the URL link can be shared with other users. When saved, user can choose to lock the settings which is useful when sharing dashboards with the agents.
Created dashboards can be copied to another user; in that case any change on the dashboard will not affect the other users.
Slideshow feature also helps to run multiple dashboards on the single screen.
Comstice Wallboard supports both real-time and historical dashboards. Historical data can be in various formats such as weekly heatmaps, monthly, daily, hourly and year on year charts.
Category:
All Categories
White
Dark