Comstice Workforce Management
On-Premises Solution to Forecast Call Center Traffic, Automate Shift Schedules, Manage Agent Time-Off from Web and Mobile App
Supports any contact center model and service.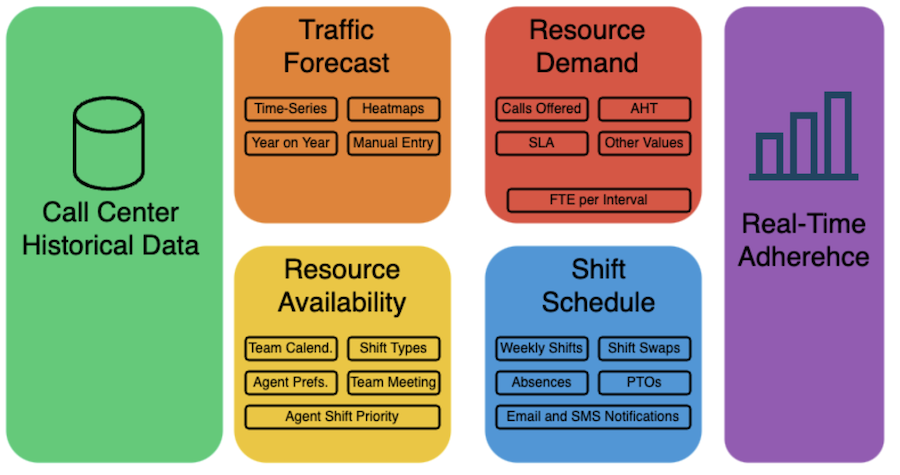 Workforce Management Building Blocks
Comstice WFM helps to automate Workforce Management activities and offers easy monitoring and management from the mobile and and web interfaces.
It can automatically calculate the estimated full-time employees using the historical data and creates the schedule based on agent priority, skills and resource demand.
Agents can swap shifts, access their shift details from the mobile app also receive mobile notification before the break starts and ends.