Cisco Finesse Webphone Gadget
Phone Inside Finesse Page
On-Premises Solution for Cisco UCCE, PCCE and UCCX with zero installation on Agent PC.
Built-in phone in the browser with Cisco Finesse Web Agent for agile contact center agents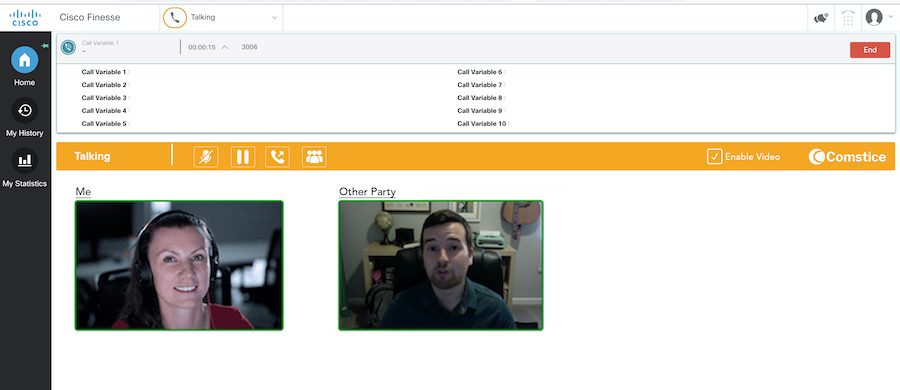 Download Comstice Webphone datasheet and learn more about Comstice Webphone benefits, use cases and technical architecture.

Phone inside the web browser
Comstice Wephone Gadget is added into agent's Finesse page and can be used to make receive calls through the web browser without any installation or Cisco phone required. It works on an internal network as well as the external network with no VPN required.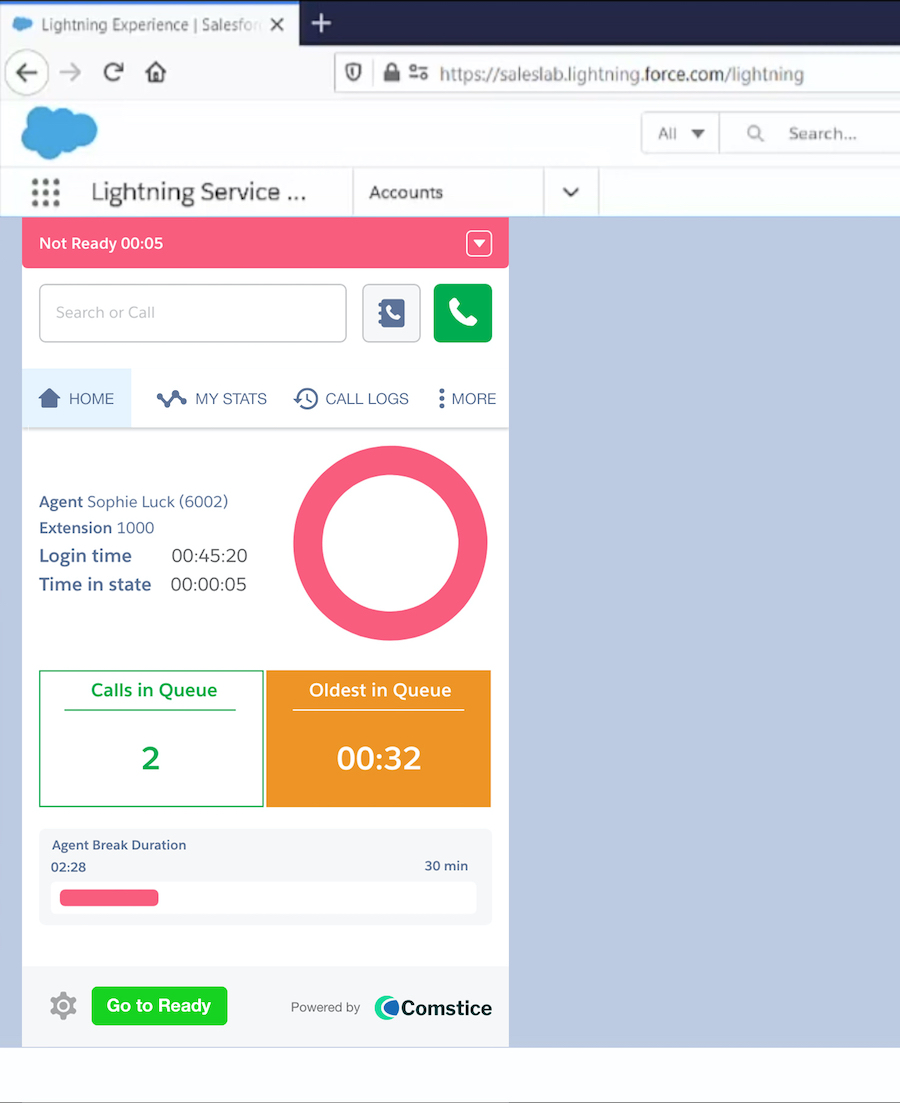 Webphone inside Your CRM Platform
Comstice Webphone supports Salesforce, Zendesk and ServiceNow so you can integrate webphone functionality on your CRM pages.
You can use Comstice webphone for standard Cisco CUCM users as well. They can eliminate Cisco phones and use Comstice webphone instead.
Comstice Webphone can help to receive calls and dial out easily from the CRM contacts using the browser. The call will go through your Cisco CUCM and existing telephony infrastructure.
Why Cisco Finesse Webphone Gadget
No installation on Agent PC
No software or plugins need to be installed on agent PCs. Both agent and telephony features are browser-based.
No VPN Needed
Comstice Webphone offers a secure communication over the public Internet; the audio is sent as secure RTP (sRTP) and the signaling is communicated via HTTPS.
Chromebook Support
Low-cost, low maintenance Chromebook PCs can be used by Cisco Finesse agents with no installation required. Click here to learn more
On-Premises Solution
Comstice Webphone solution runs on your network or your private cloud service. Your customer data is secure and protected by your cyber security policies and tools.You can also run the solution in the cloud, if preferred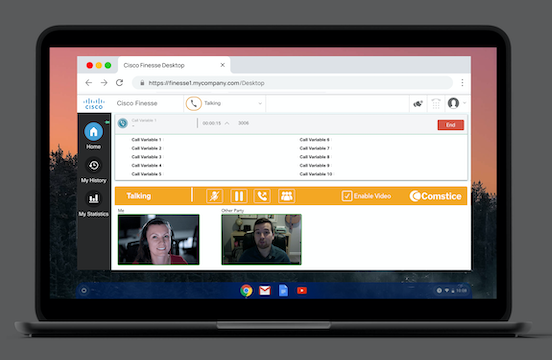 Chromebook Support for Cisco Finesse Agents
Agents can use Chromebook PCs and laptops for Cisco Finesse with no VPN or installation required.
Chromebook PCs are the low-cost, low-maintenance alternatives to Windows PCs. No data can be saved on the Chromebook and user has very limited permissions to install apps.
Comstice Webphone gadget inside Cisco Finesse Webpage helps to handle audio conversations using browser. It can work without the VPN, through the public Internet.