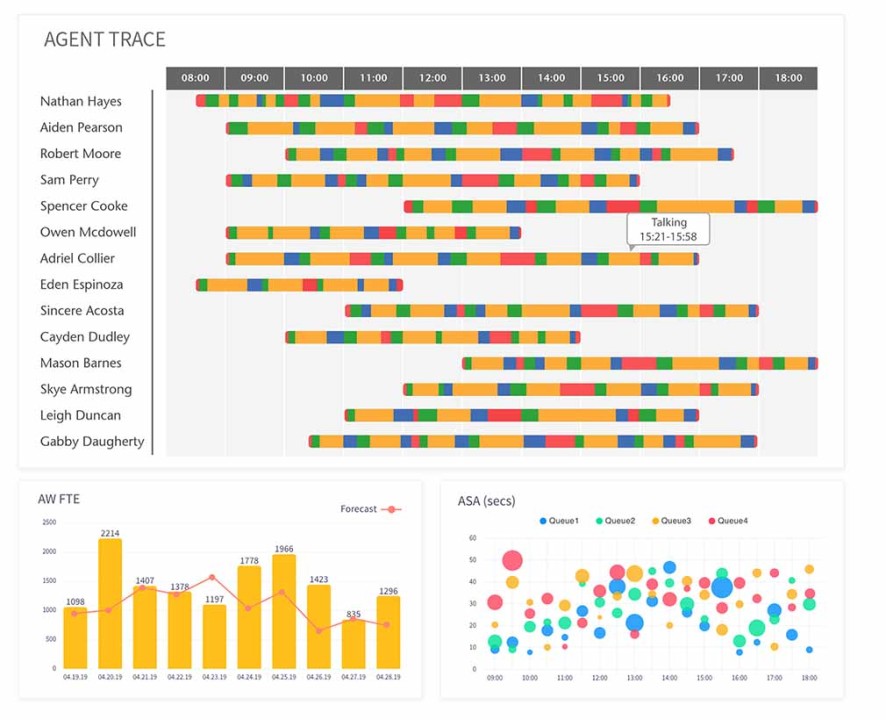 There are 91 stock reports and up to 110 columns per report in Cisco UCCE and PCCE. Using the reporting strategies below, you can achieve your business goals quickly and efficiently.
---
Set Your Goals
I have been working on Cisco UCCE call centers since 2002. I worked with the organisations large and small, with over 60.000 agents per single instance. In order to manage your Cisco UCCE Contact Center efficiently, you need to set your business goals clearly and define your call center reporting scope accordingly. Example goals include;
Higher IVR containment of the calls i.e. promoting self-service
Higher first contact resolution
Maximising agent occupancy
Reducing handle times
Higher service levels i.e. speed of answering queued calls
Higher accuracy in forecast data

1. Build Your Reporting Routine
Reporting should be simple, visual and frequent. Your reports for the relevant target audience may be;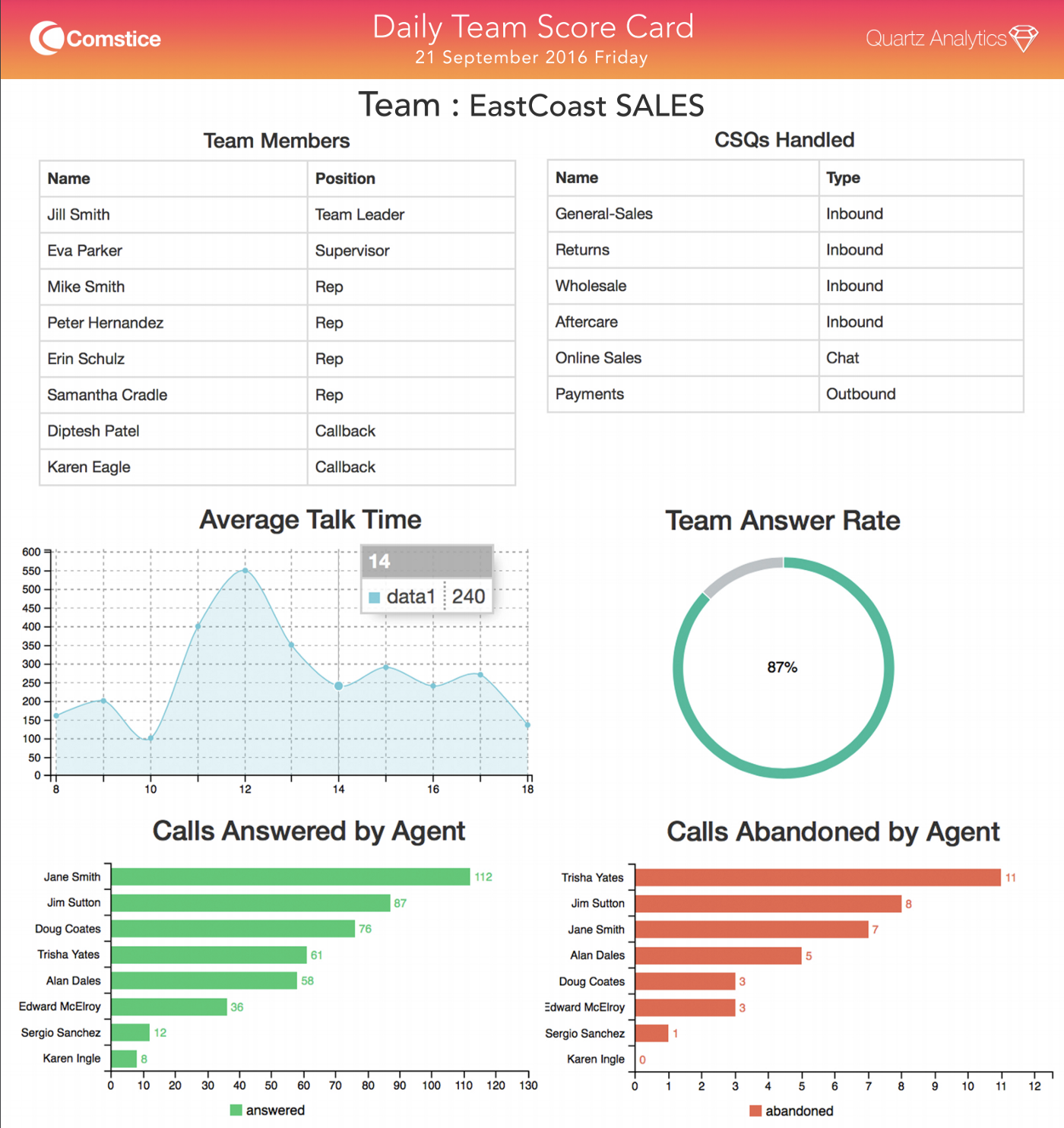 2. Analyzing the Data
While scorecards will give you the brief overview of the activity and the performance, there are cases you need to go further and drill down in the reporting from a summary or an interval report to a call tracker report and eventually the call legs of each contact activity.
Also, there are certain data analysis templates available in Comstice Quartz Reporting solution;
Repetitive Call Analysis: Helps to list frequent callers

Customer Patience Index: Abandon Buckets; percentage of calls abandoned after each bucket

Call Answer Buckets

Heatmaps

FTE Forecast Performance

Year on Year Charts

Monthly, weekly, daily, hourly

Call Variable Analysis

IVR Containment Analysis
3. Forecasting
Estimating the call volumes and the average handle time on each interval is more of an art than science. Pandemic heavily affected the forecasting models and spotting the visual trends offer better estimates than the formulas.
Comstice Quartz Forecasting helps to estimate the call volumes starting from the monthly level. You can also look at the statistics of last few weeks and estimate the 30min intervals of the coming week for call volumes and handle times.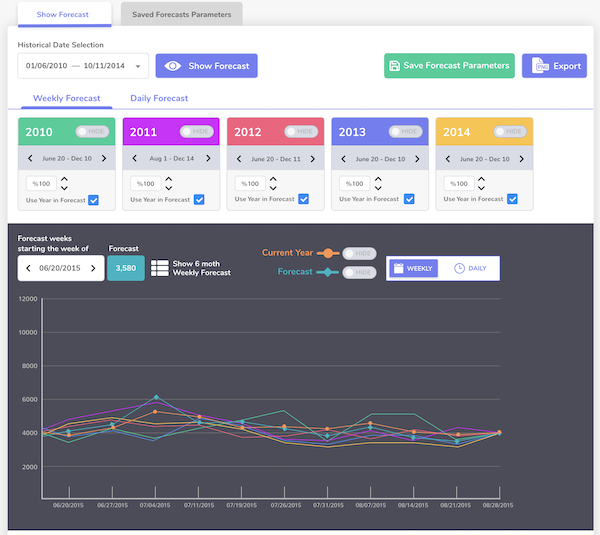 4. Shift Schedule
Comstice Quartz also offers shift schedule feature where agents can enter their shift preferences, update their availability in the team calendar and team leaders create the shift based on the full-time employee requirements and resource availability.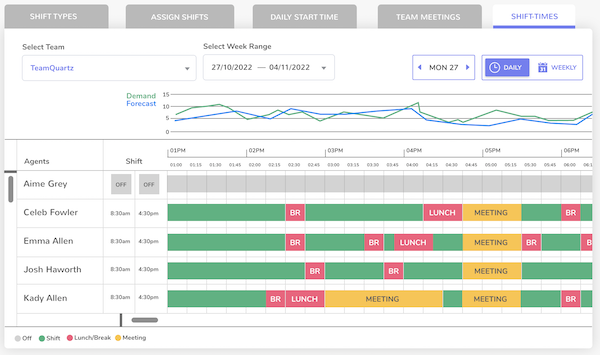 5. Comstice Quartz Reporting Mobile App
Comstice Quartz also offers an agent mobile app to monitor performance, manage shift details, time-off requests, access quality scores and scorecards.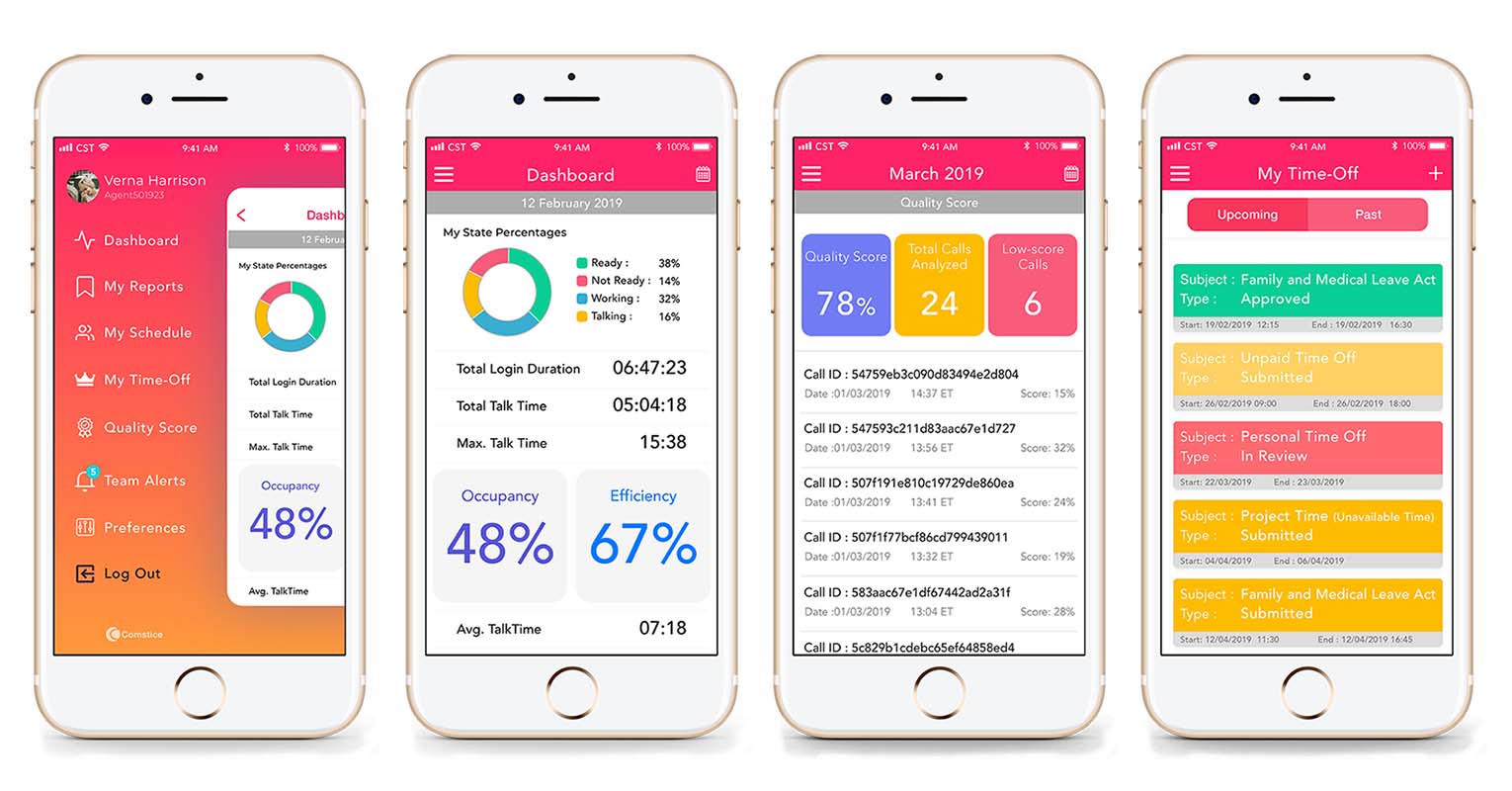 Comstice Quartz is an on-premises Reporting and Analytics solution for Cisco Unified CCE and Packaged CCE. Please click here for more information.
Conclusion
Contact centers are resource intensive operations. Simple efficiency changes or identifying a weakness early helps to reduce the costs and improve customer experience. Using the specialist applications, you can visualize the vast amount of data contact centers generate, access meaningful data easily and resolve the bottlenecks quickly.
Comstice is a technology provider specializing contact center solutions supporting Avaya (DevConnect Partner), Cisco (Preferred Solution Partner), Genesys and Amazon Connect. Above reports are available out of the box in Comstice Quartz Reporting and Analytics platform.