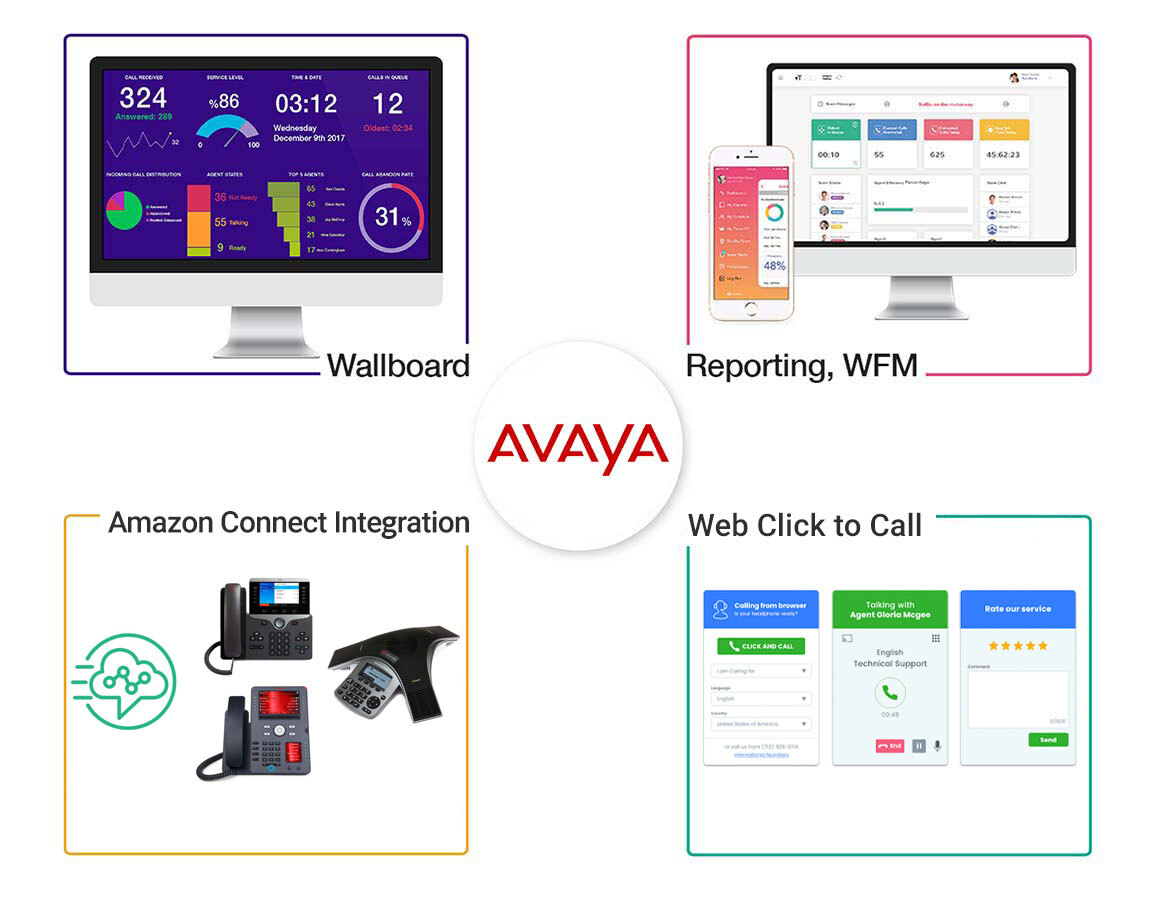 Avaya Aura Contact Center (AACC) or ACCS database schema guide helps to understand the database tables for Avaya Aura contact centers, how to create useful reports using the data stored in those tables.
Avaya AACC contact centers use Intersystems Caché database. You can download the JDBC drivers for Intersystems Caché DB from here. For other drivers and the detailed information, please refer to Intersystems Caché DB documentation page.
Comstice Quartz stores your Avaya AACC data as long as you want and helps to visualise and automate the reporting for Avaya AACC. It offers;
- Wrap-Up/Call Result Analysis
- Call Variable Analysis
as well as Heatmaps, Drilldown charts from Year on Year to Monthly, Weekly and daily.
You can also integrate other channels such as chat, email and social media and create a unified report for your customer service.

Avaya AACC ACCS Database Schema




ActivityCodeBySkillset Table
Description

| Parameter | Description | What's Next? |
| --- | --- | --- |
| ActivityCode | The number assigned to the activity code. VARCHAR(32) | View Sample Scorecard |
| ActivityCodeName | The name assigned to the activity code. VARCHAR(30) | View Sample Scorecard |
| ActivityCodeTypeName | The Activity Code Type. For example, DefaultNRDY, CustomNRDY, DefaultAct, CustomAct, DefaultACW, CustomACW, and CustomALL. VARCHAR(80) | View Sample Scorecard |
| CustID | An internal number for default Customer ID on the server, usually value = 1. VARCHAR(4) | View Sample Scorecard |
| SkillsetID | An internal number associated with the skillset mapped to the activity code. VARCHAR(4) | View Sample Scorecard |
| SkillsetName | The skillset name mapped to the activity code. VARCHAR(30) | View Sample Scorecard |
| Type | An internal number representing the activity code type. 1-DefaultNRDY,2-CustomNRDY,3-DefaultAct,4-CustomAct,5-DefaultACW,6-CustomACW,7-CustomALL VARCHAR(4) | View Sample Scorecard |