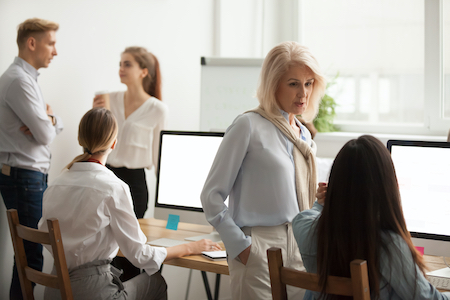 Cisco Unified Intelligence Center (CUIC) is the reporting solution for Cisco Contact centers UCCE, PCCE and UCCX. One of the challenges businesses face is to limit the data access in Cisco CUIC so that reporting user can only see the information they are permitted.
Cisco CUIC Limitations
Accessing the contact center performance data is important for optimising team and individual agent performance. Cisco CUIC, out of the box reporting solution for Cisco contact centers UCCE, PCCE and UCCX does not offer any features to isolate the data for the logged in user. This is often referred as multi-tenancy; utilizing the same resource without accessing other users' data. Cisco CUIC does not have this feature.

How Comstice Resolves Cisco CUIC Multi-Tenancy Limitation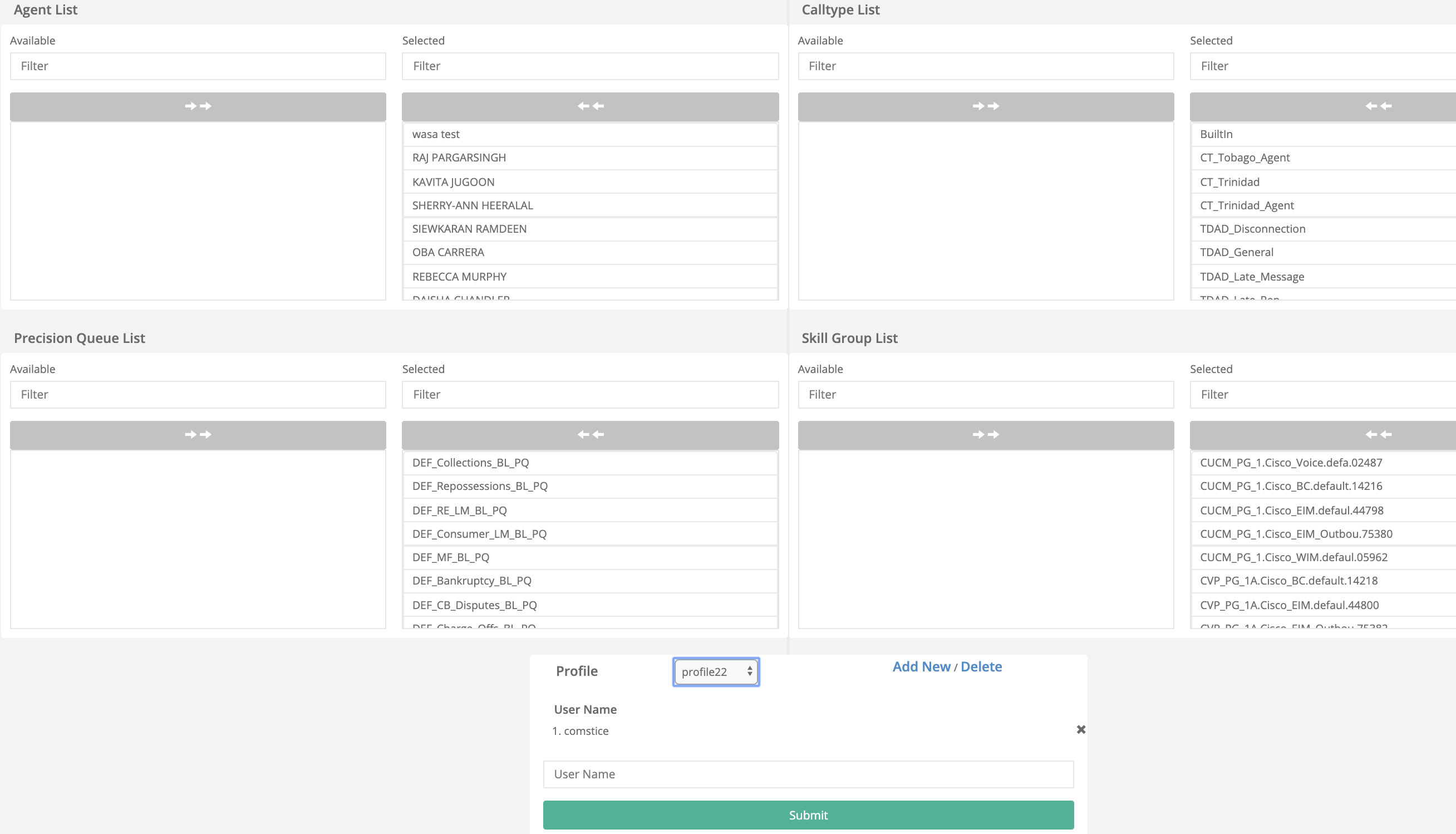 Cisco CUIC is a web interface to access the contact center data in the Cisco Contact Center database. It runs specific database rules (queries and stored procedures) and displays them as Cisco stock reports. It is not possible to change or alter this web interface since it is maintained by Cisco. Comstice offers an alternative web interface which accesses the same database with the same rules (queries and stored procedures) and the same reports but with some additional features such as multi-tenancy feature. Comstice Quartz Reporting also stores a copy of the Cisco UCCE dataset for faster report execution.
Using Comstice Quartz Reporting, businesses can create user profiles and specify which agents, calltypes, precision queues and skill groups each user is allowed to see in the reports. This helps to offer access even to the agents so that they can see their own personal performance data.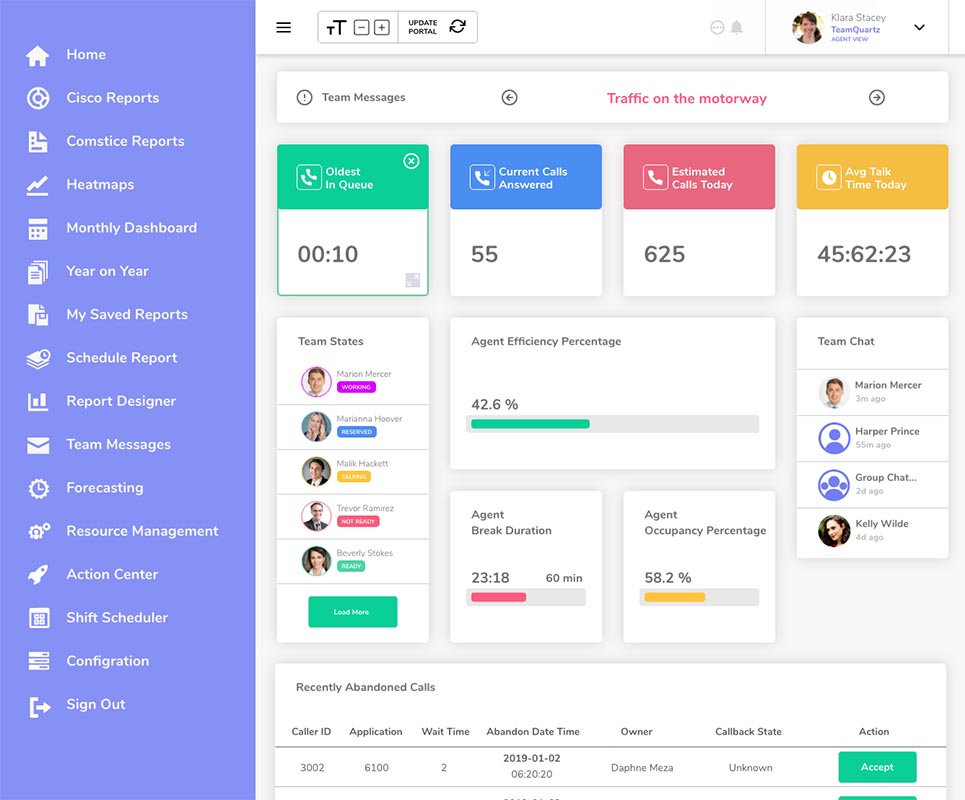 What else we can do with Comstice Quartz Reporting?
Visual Scorecards
Having full control on the web interface, Comstice also offers additional features. There are three key areas we focus on;
- Visualising data as visual reports: You can check out Team Scorecards, Per Agent Scorecards and Outbound Campaign Scorecards
- Scheduling reports and sending the visual reports to various stakeholders; agents, team leaders and executives. You can schedule these reports for various stakeholders so that they can receive these visual reports as a web link via email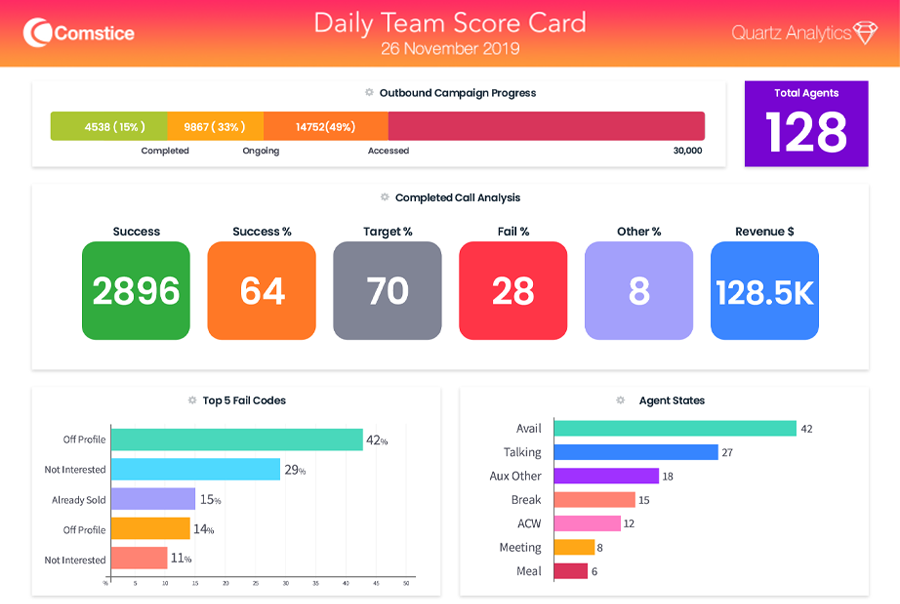 Customer Journey Maps
Comstice Quartz Reporting can report the contact's interactions from various channels with Customer Journey Maps.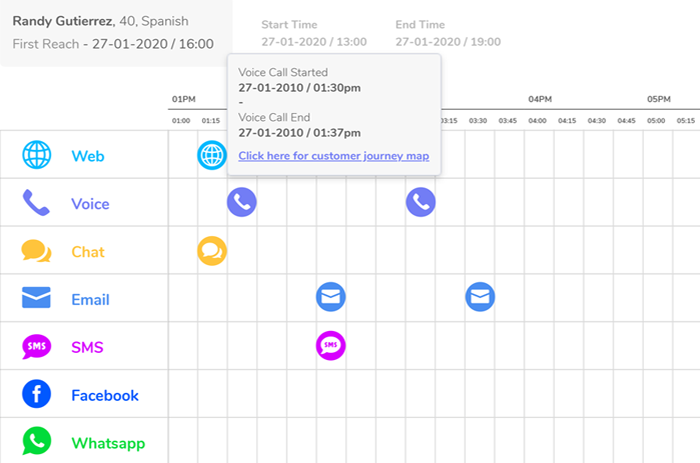 Users can drill down into a specific interaction and get the details of the customer experience visually.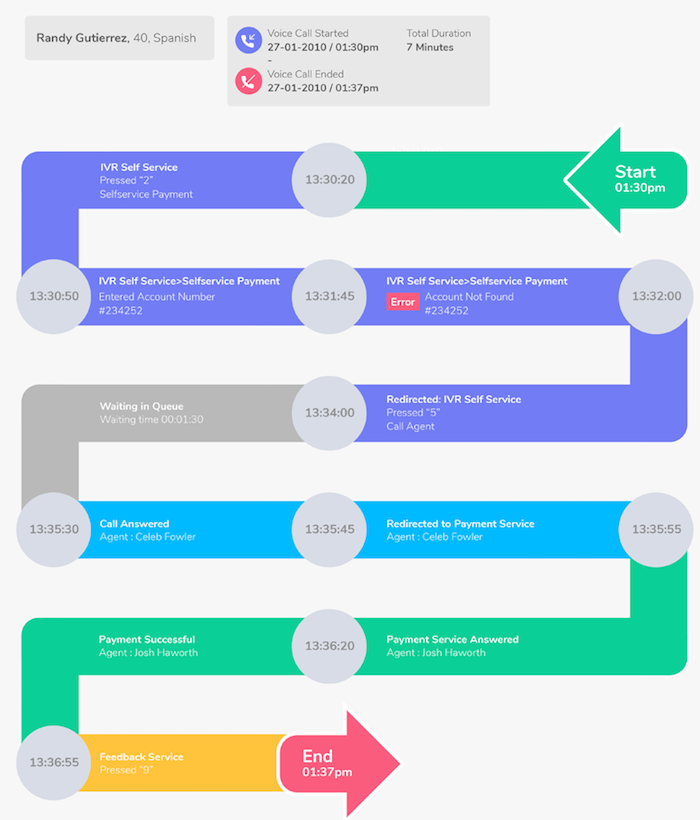 Conclusion
Contact center reporting can be automated and the data can be visualised to access the meaningful data in a timely manner. This will help to optimise performance and business procedures and will improve customer experience
Comstice is a technology partner with Cisco, Avaya and Amazon Connect. We offer solutions which will act like a catalyst for efficient customer service. You can get more information about Contact Center Reporting and Analytics Solutions from here.