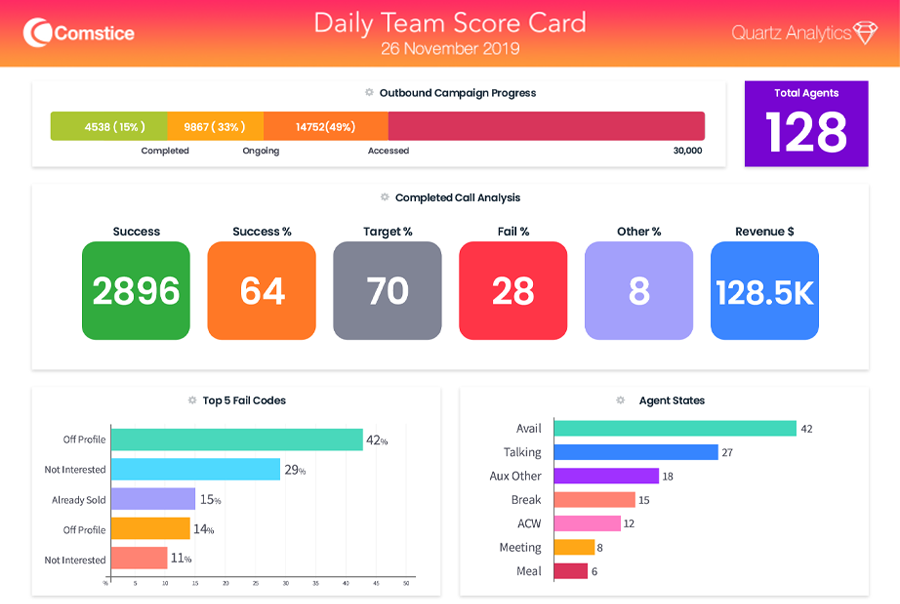 Outbound call center teams are often tasked to run a campaign with limited resources and tight deadlines. Therefore managing the daily campaign performance as well as the overall performance is crucial.
Outbound scorecards provide the visual representation of the campaign performance with the selected KPIs. Scorecards can be designed by the campaign leadership and scheduled to run periodically such as daily, weekly, monthly and the report link will be sent to the business stakeholders as an email. Campaign managers can create various versions for different stakeholders and scorecards will be generated automatically and emailed to the recipients.
Scorecards not only present the call volumes and dialer related activity but also visualises the financial and sales goals and at what percentage they are achieved. It highlights the top and bottom performers in the team, team attendance and many other areas for the full visibility.