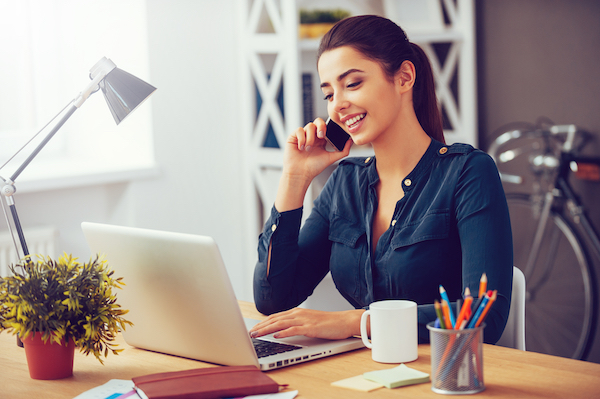 Cisco UCCX contact center agents can use a mobile phone or a third party phone to login as a Cisco Finesse agent. Here are the steps to configure Cisco UCCX and CUCM for using third party phones.

1. Cisco UCCX Configuration:
Cisco UCCX utilises Cisco CUCM Extend and Connect feature to allow agents to use non-Cisco device to receive customer calls. By default, Cisco Extend and Connect feature creates a permanent call to the third party phone as soon as agent logs as Cisco Finesse agent. This can be disabled if a persistent call is not preferred, particularly when a mobile phone is used. "Persistent Connection" feature in Cisco UCCX. Go to Cisco UCCX Admin page > System > System Parameters > Persistent Connection and select "Disable". This change does not require any service restart and it does not affect any agents.
2. Create a Cisco CUCM End User / Use Existing User
You can use an existing CUCM user, active directory user as a Finesse agent in Cisco UCCX. If you need to create a new user. In the Mobile Information section, select Enable Mobility. In Permissions, add Standard CCM End user and Standard CTI enabled must be selected.

3. Create CTI Remote Device
Cisco UCCX requires a Cisco-CUCM controlled phone for the agent. In order to simulate Cisco Phone, you need to create a Cisco CTI Remote Device from Device > Phone> New then select CTI Remote Device. You need to select the user from the list. If the user you would like to use is not on the list, please make sure that "Enable Mobility" is selected in the CUCM end user settings. Down at the bottom, you need to select "Rerouting Calling Search Space". This is the CSS to be used to call the remote destination. Click on Add New Remote Destination and configure a third party number in the format that Cisco CUCM can dial out, i.e. with prefix 9 or +1 etc. Select "Enable Extend and Connect" and set the first timer in Timer Information to 1 seconds rather than default 4 seconds and Save. Then, go to CTI Remote Device settings and select "Route calls to all remote destinations when client is not connected". This is very important, otherwise calls will not be routed to your third party phone.

Once you create the CTI Remote Device, you also need to configure its extension. Please make sure that the extension is not used by any other device. Go to Call Routing > Directory Number and delete any entries if theextension was used in the past. On the line level, set "No Answer Ring Duration" to 25 seconds or higher if you are planning to use a mobile phone line. At the bottom Maximum Number of Calls: and Busy Trigger: 1. Also make sure that "No Voicemail" is selected in the voicemail profiles. If you leave blank, default voicemail will be selected.
4. Assign CTI Remote Device to your end user
Please go to CUCM End user settings and assign this device to your end user. Also select the Primary extension and IPCC extension as CTI Remote Device Extension.
5. Assign the CTI Remote Device to RMCM User
Go to CUCM application user used for RMCM subsystem and assign the new device into this user.

6. Configure Cisco UCCX Resource settings for the agent
If this end user is not an existing agent, you need to configure its settings in Cisco UCCX Admin page. You need to assign at least one skill to be able to login.
7. Troubleshooting
If all the steps are configured, you should be able to login using the agent username, password and extension of the CTI remote device created. If you are not able to login, please make sure that the device is added to the RMCM user, End user has IPCC extension selected and UCCX agent has at least one skill assigned.

If you are able to login but can not receive calls from the queue while in Ready state, please make sure that Rerouting Calling Search Space is selected under CTI Remote Device settings, down at the bottom. Also please make sure that Route calls to all remote destinations when client is not connected" is selected in the CTI Remote Device settings.
Conclusion
Contact center functionality helps to collect detailed information on customer interactions. Mobility in contact center helps to bring human communications with the customers possible whenever and wherever needed. This helps to deliver great customer experience and higher retention as well as higher closure rate in the sales.
Comstice is a technology partner with Cisco, Avaya and Amazon Connect. You can get more information about Contact Center Mobility solutions from here.