Comstice Wallboard for Contact Centers
Don't miss a thing
Real-time and Daily Historical Data Visualization for Cisco contact centers
Through the browser, mobile app and desktop ticker app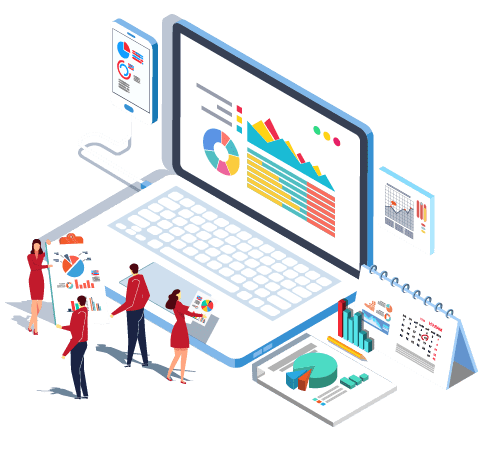 Easy to Create, Update and Share Dashboards
Select your layout and the key performance indicators and save your dashboard. Then share the weblink with others or simply run the dashboards as a slideshow
Select Your Dashboard Layout
Users can select one of the available dashboard layouts.
Decorate Your Dashboard with Widgets
Each layout contain boxes that users can add key performance indicators as widgets. It is also possible to add widgets with third party data such as CRM and ticketing system.
Save and Share with Others
Once saved, each dashboard has a permanent link which can be shared with the other users so that they can click and access to the saved dashboard without any login required.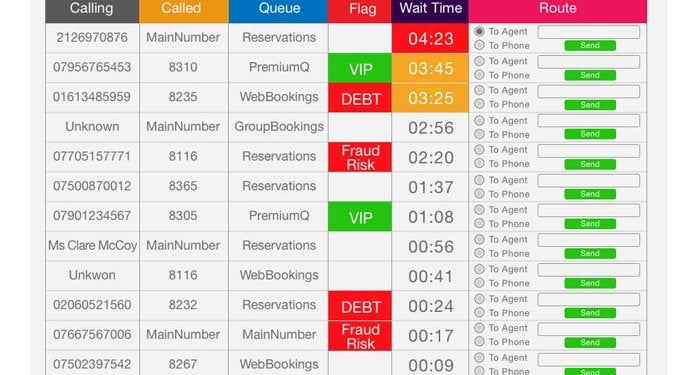 Cherry-Picking Individual Calls in Queue
You can monitor individual calls in queue in Comstice Wallboard and manually route them to an agent, an internal or external phone.
Wallboard Mobile App
Comstice Wallboard Mobile app helps users to access real-time nd daily historical data through mobile app. Users can either use it on the corporate network or use it on the public internet. It is possible to restrict which agents and queues each mobile app user is permitted to see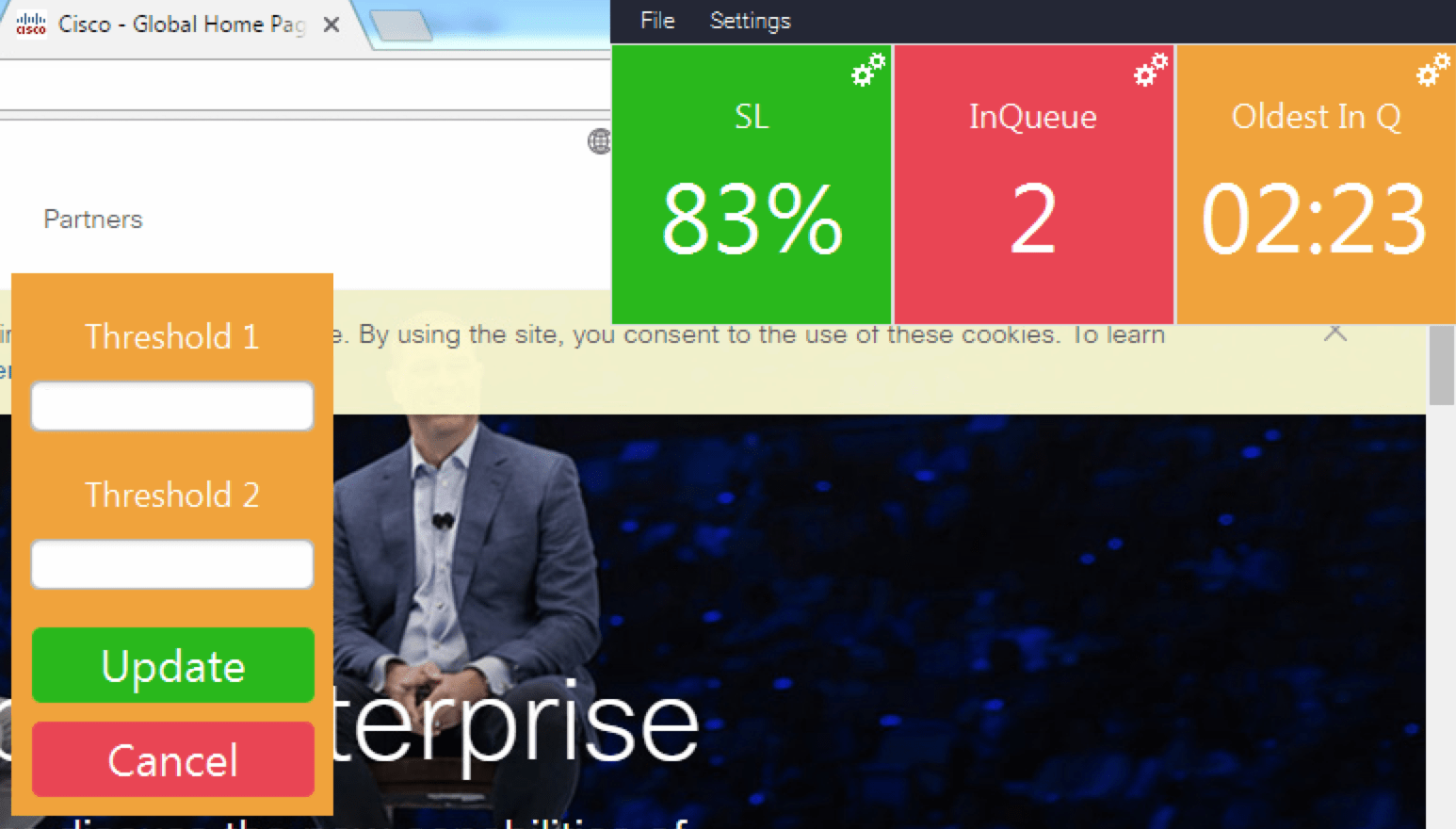 Wallboard Ticker
A simple ticker which shows calls in queue, oldest in queue and service level and always stays on top of any other window. No installation required.
Unique Features of Comstice Wallboard
Comstice Wallboard is a real-time and daily historical data visualisation tool which offers unique features for easier to use and more accessible dashboards.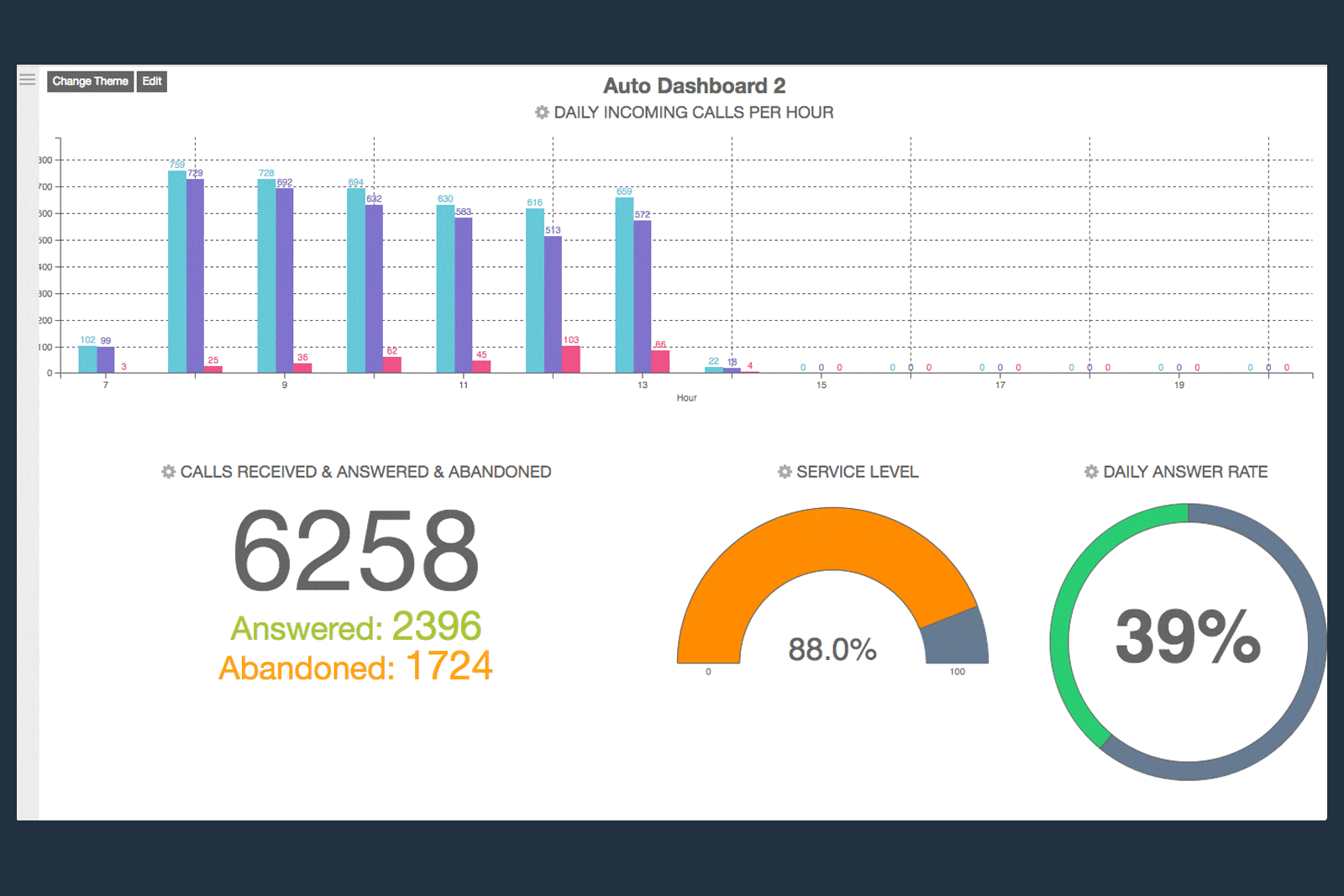 Multiple Dashboards as a Slideshow
Users can create multiple dashboards and run those dashboard views as a slideshow on the selected monitors.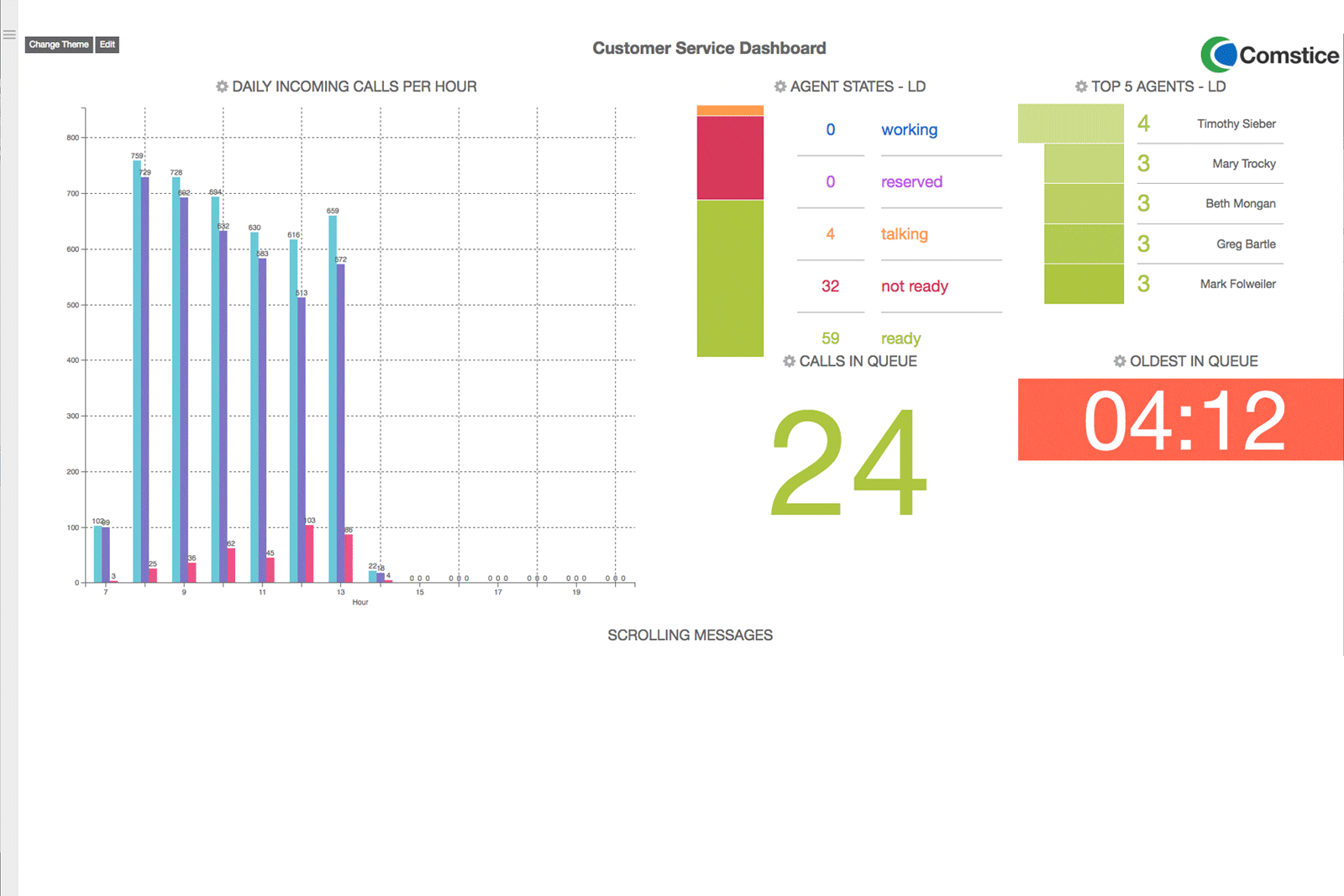 Scrolling and Static Messages
Team leaders can create scrolling team messages with priority levels. Messages are color-coded based on their priority. Also static text message or image-text widget helps to publish information on each dashboad.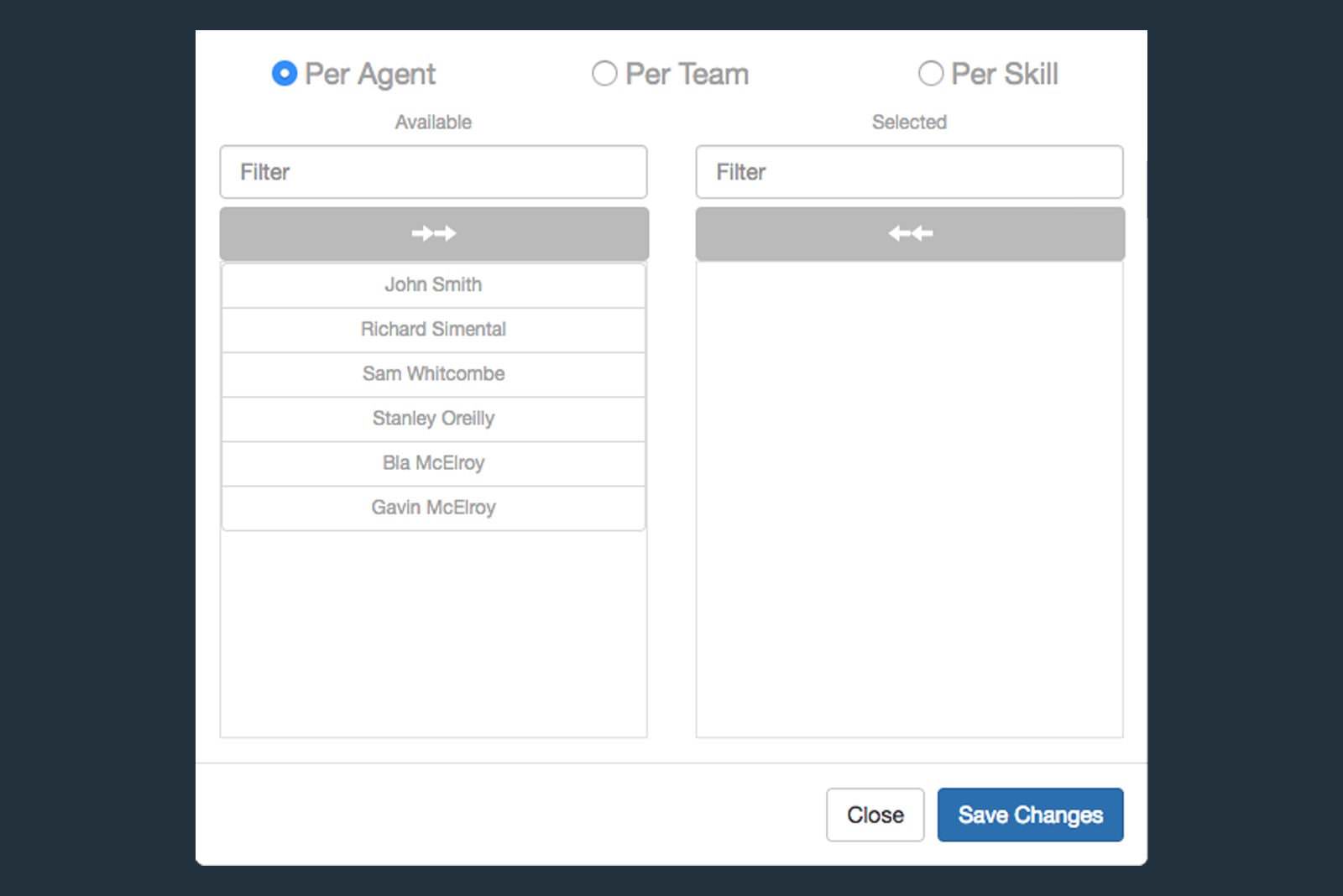 Filtering Per Agent, Team or Skill
You can filter agent widgets by selecting the agents, teams or skills. When agents are reskilled or moved to a different team during the day, Wallboard updates the agent list automatically.
Sample Contact Center Dashboards
Frequently Asked Questions
Is Comstice Wallboard Cloud-Based?
Comstice Wallboard is an on-premise solution. It can also run in your cloud but it needs to have maximum 200ms RTT to Cisco servers.
How Wallboard is licensed?
There is no license limit in terms of the number of concurrent users in the Wallboard. It is licensed based on the number of named agents to be reported.
What resources Comstice Wallboard need?
Comstice Wallboard runs on a Linux OS as a virtual machine. It requires minimum of 2GB RAM, 10GB HDD and 2xvCPUs.
How does the rollout work?
Once you assign an IP address from your network for the Wallboard Server, we send you the Wallboard VM as an OVA file (1.8GB). When OVA is downloaded and imported into your VMWAre ESXi or HyperVisor environment, we schedule a webex to finalise the configuration and test the performance.
Is Wallboard Mobile App Extra?
Comstice Wallboard Mobile app and Comstice Wallboard Ticker app are available without any additional cost.
Can agents use Comstice Wallboard?
There is no license limit for the number of concurrent users. Agents as well as executives can create their own dashboards or access to the dashboards created by their team lead or IT.
Is it possible to monitor third party data in Comstice Wallboard?
Yes, it is possible to add third party data. It can be through APIs available in various platforms, direct database access or reading data from files such as CSV.