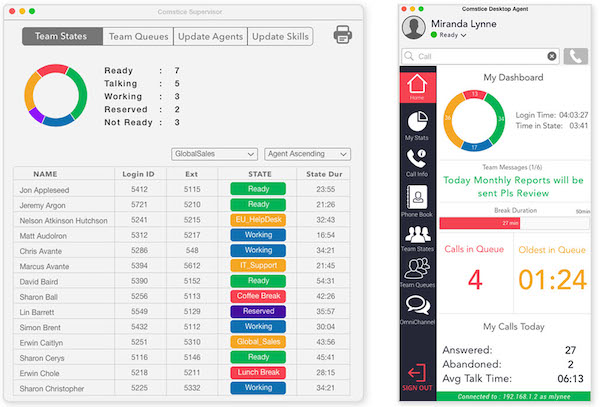 Many call centers operate remotely with their home-based agents. Comstice offers a single app for Cisco Finesse Agent and Supervisor functionality with built-in softphone. You don't need a sophisticated firewall or a VPN connection. Learn more and watch the video by clicking here.
Cisco Finesse Softphone Call Flow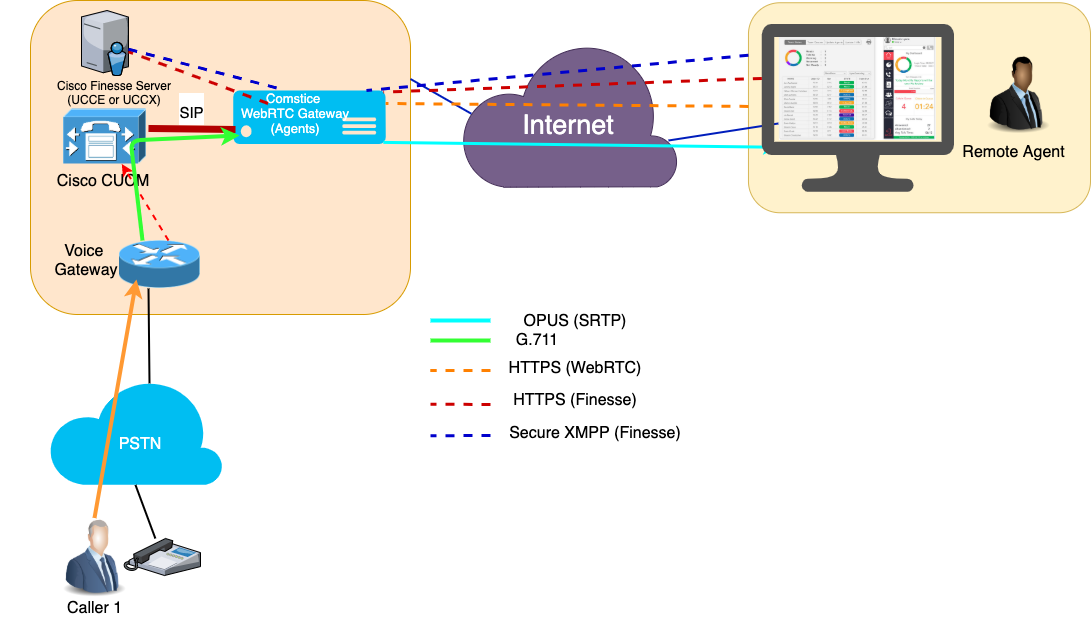 Comstice Desktop Agent utilises Cisco Finesse REST APIs. It communicates with Cisco Finesse through Comstice Server on your network DMZ. Comstice Server acts as a proxy for HTTPS and XMPP traffic. So that, your Finesse clients can communicate with Cisco Finesse Service without opening any Finesse ports to the public Internet.
Comstice Desktop Agent also includes a WebRTC-based softphone. Agents can receive customer calls through this phone, eliminating any Cisco Jabber or sophistocated firewall requirements. WebRTC uses OPUS codec and Comstice WebRTC Gateway transcodes OPUS with G.711 or G.723. Hardware and software transcoding resources can be used.
WebRTC signaling is through HTTPS and the audio is through secure RTP. Using a NAT configuration on your firewall, you can allow audio communication with Cisco CUCM and Comstice WebRTC softphones.
Comstice is a Cisco Solution Partner specialising contact center technologies and omnichannel customer service.