Comstice Board for US Credit Union
Comstice Board offered better data visualisation for US Credit Union
April 22, 2019
in Cisco Finesse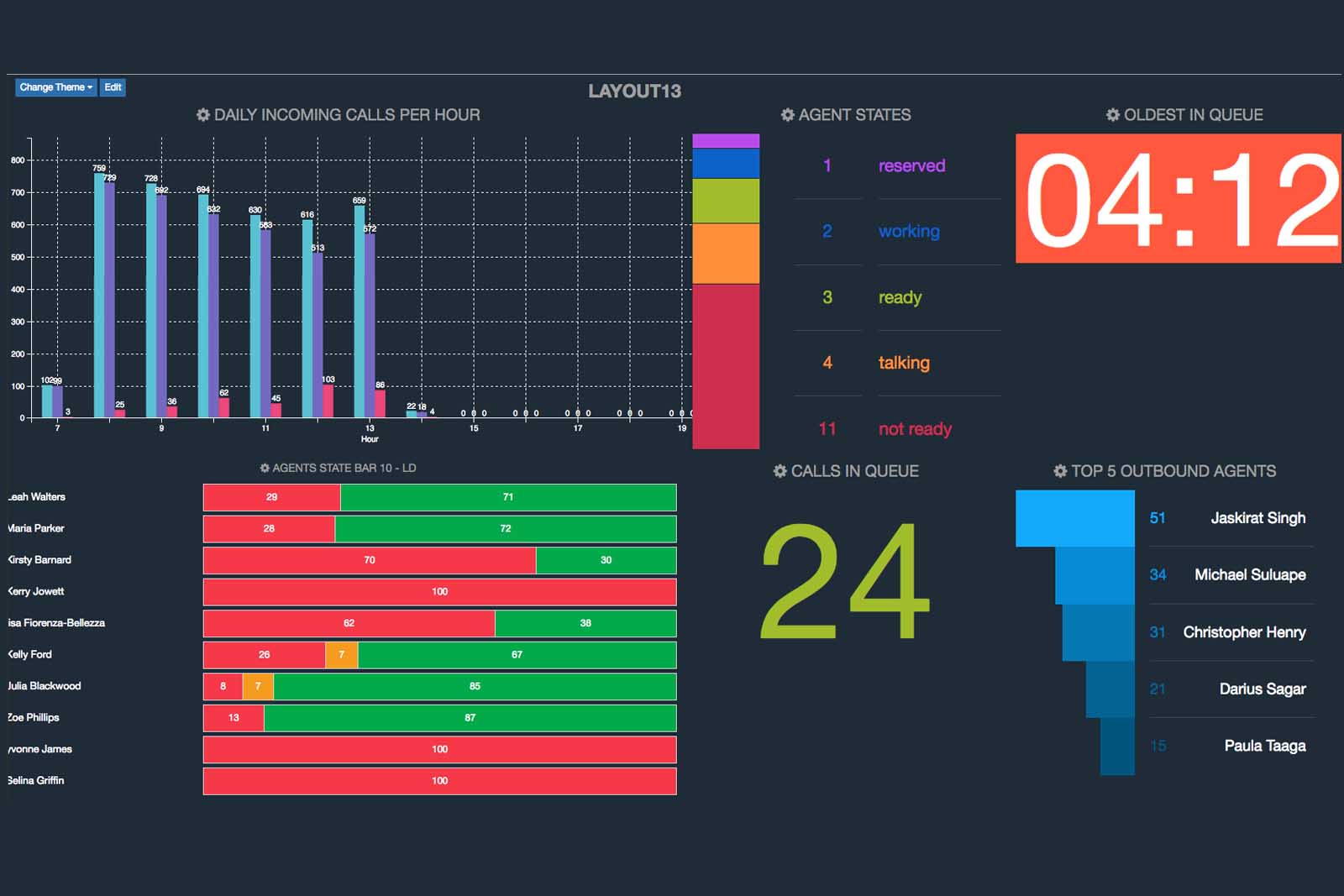 Comstice Wallboard helped US Credit Union to get a better visibility about their contact center operations during the day. It helped teams to create, share and access to dashboards from web, mobile and desktop and get notified when certain thresholds are reached. This helped to increase agent occupancy while retaining the service levels within target levels.
Business Challenges
A US Credit Union has customer service agents in the headoffice as well as branches via Cisco UCCE. Team members and managers do not have a visibility about the daily call volumes, agent availability and the performance. Some agents are not monitoring the Wallboard monitors all the time and some do not have visibility or any alerts at all since they are working remotely.
Also their existing Wallboard solution had a fixed layout and changing the indicators required an IT Helpdesk ticket, therefore was taking longer to update the dashboards on the screens.
IT department was also finding frustrating to manage the Wallboard screens individually since there was no centralised content management feature.
How Comstice Helped?
Comstice Wallboard solution helped team leaders to create and update the dashboard views without any IT support. Long list of key performance indicators Comstice provides out of the box helped them to create useful dashboards easily. They could also access to the key performance indicators using the Comstice Wallboard mobile app.
IT engineers found Comstice Wallboard solution easy to use since they could manage multiple screens centrally.
Agents and the supervisors liked the notification features offered; Visual and audio notifications on the large screen, SMS and email notifications and Wallboard Ticker desktop app helped agents to get notified easily, even when they are working remotely.