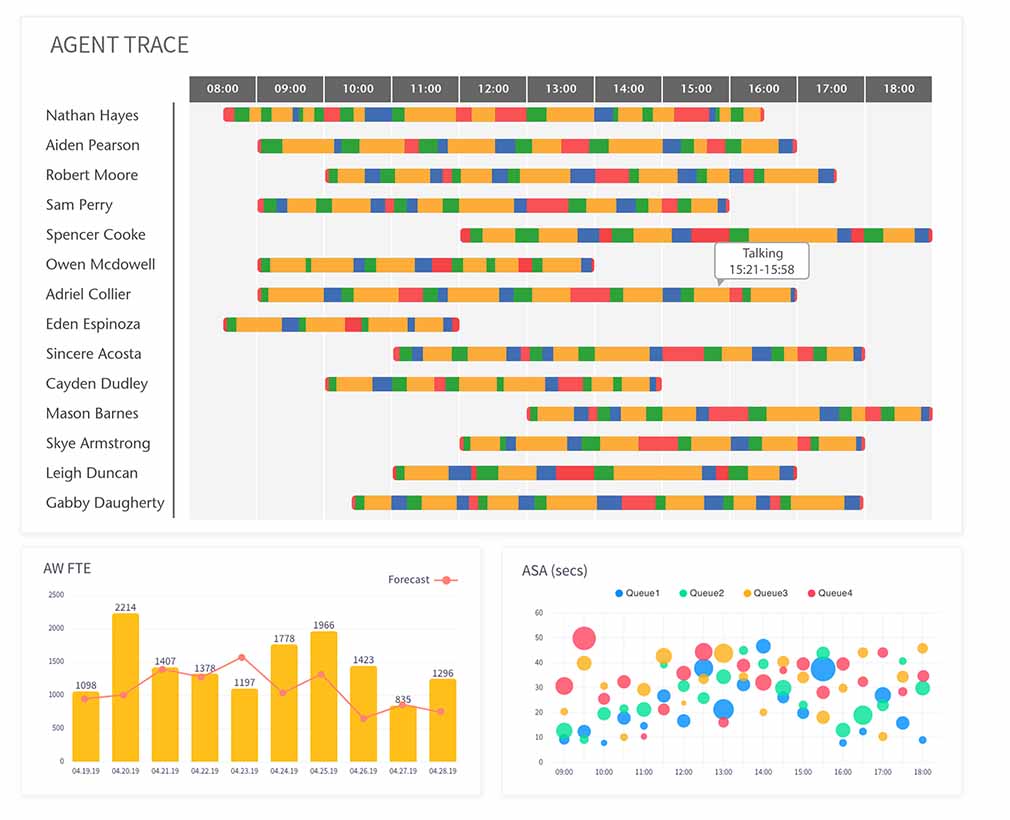 Avaya is the market leader in the contact center technologies over the last twenty years. In this post, you can find some commonly asked questions about Avaya Contact Center features and functionality. Comstice offers real-time dashboards, agent ticker applications and historical reporting solutions as well as forecasting and shift scheduling modules. Please contact us if you have any questions or business challenges about your contact center services.

What is Avaya CMS?
Comstice Quartz Reporting and Analytics uses Avaya CMS data to help businesses to access large data sets easily and quickly using data visualisation. Historical dashboards help contact center managers to analyse their trends and performance for better forecasting. Quartz reporting can also present data from third party platforms as well.

Key benefits of Comstice Wallboard for Avaya CMS
Easy to build and share dashboards for multiple sources such as voice , email, chat and third party data
Out of the box real-time and historical key performance indicators for Avaya Split Skills, Agent States, Agent Summary, Vector and VDN.
Ability to create business rules for notifications through email, SMS, visual and audio alerts
Comstice Wallboard mobile app for Avaya contact centers
Comstice Desktop Ticker app for Avaya Aura agents

Comstice Quartz for Avaya CMS Reporting
Helps key stakeholders to access meaningful data easily
Automates reporting with scheduled team and agent scorecards using Avaya CMS data
Consolidates large data sets in historical dashboards to see the long term data trends and performance
Benefits for Business Stakeholders
Executives: Easy to access visual data using historical dashboards, scorecards through web and Wallboard mobile apps.
Senior Managers: Automate reports, notifications and alerts, minimise manual work to access performance data easily.
Team Leaders: Ability to monitor team performance quickly via automated reports, scorecards and real-time and historical dashboards
Agents: Ability to monitor performance using daily agent scorecards, monitoring real-time activity using Comstice desktop ticker and dashboards, get notified for calls in queue, average handle time limits and AUX times.