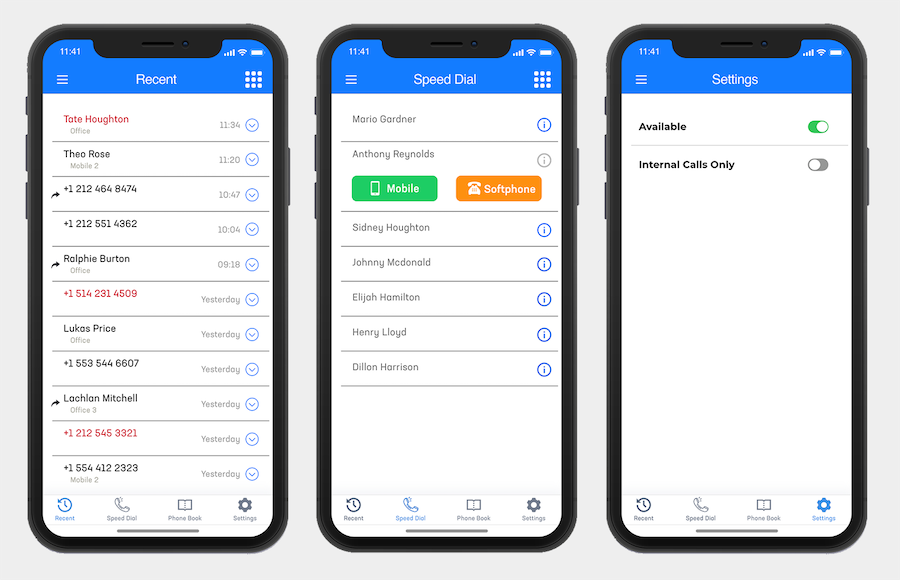 Your employees can have a business number on their mobile devices and tablets, make and receive calls from their customers and other employees using your company's Amazon Connect instance. They can enable and disable incoming calls, and automatically route the calls to alternative destinations if they are not available to take any calls. Check out Comstice Mobile Connect app and start your subscription today.

Why Mobile Second Line for Business
Companies can get ahead in the competition by talking to more customers and prospects. Being able to call the customer from the CRM mobile app, setting availability for incoming calls, and protecting the actual cell number from the customers makes customer communication more practical and less time-consuming.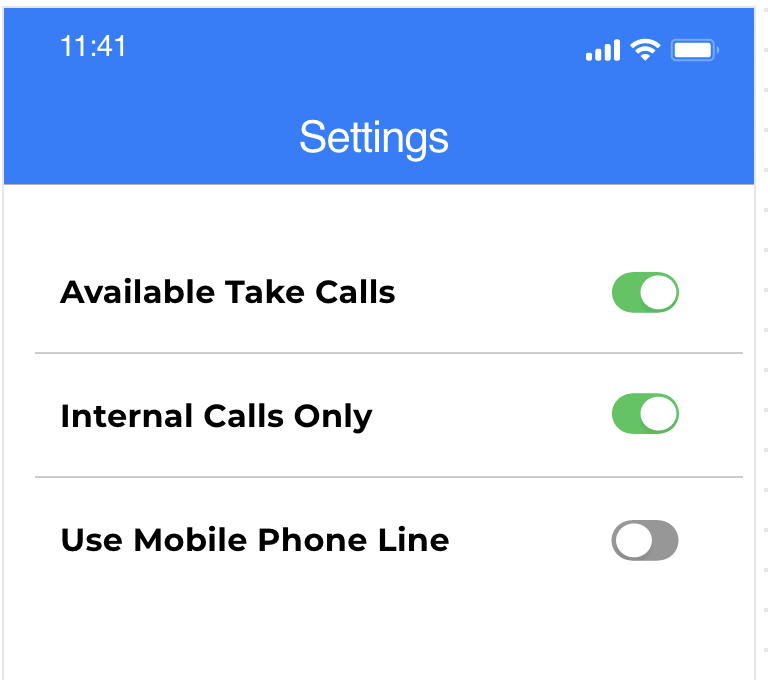 Employees using a business mobile phone can;
- set availability for customer and internal calls. Calls can be sent to other available mobile users automatically,
- receive Callback lists to call customers back,
- protect mobile phone number,
- make and receive calls from company's Amazon Connect instance, for reporting, recording and other features,

Calling CRM Contacts from Mobile
Your mobile users can start a call from CRM webpages or CRM mobile apps once you create a "Mobile Call" button using the format below
&lta href="comsticemc://call/+18042221111" target="_blank"&gt Call from Mobile &lt/a&gt

Use Cases
Comstice Mobile Connect app often used by;
- Specialists who need to take customer calls but are on the move
- On-call staff to stay accessible on the mobile
- Geolocation-based call routing
- regional sales, franchise partners, field engineers to help the customers in the area
- Shop assistants using tablets, IPad or mobile phones
- Medical doctors and nurses during office hours and out of hours
- Insurance brokers and resellers

Comstice Mobile Connect App Features
- Making and receiving VoIP calls using the phone number mask provided by Amazon Connect
- Switch between VoIP and mobile phone line use if mobile Internet quality is not good.
- Ability to see calling customer's full name in the incoming call
- When the mobile phone line is used, outbound calls will be made by Amazon Connect and the user's mobile number will never be exposed to the called customer.
- Speed dials, quick connects for the transfer to other users, queues and external numbers
- Geo-location-based Call Routing (optional): Based on the geolocation of the mobile user, the call can be sent to the specialist nearest to the caller
- User to User VoIP Calling: Users can call each other over the Internet without going through PSTN. (Powered by Comstice WebRTC)
Why Amazon Connect
- Highest uptime in the cloud call center market
- Pay as you use rates
- All the calls can be recorded and reported
- Locally available in different timezones and geographies
Conclusion
Easy rollout and integration with mobile CRM apps make Comstice Mobile Connect app the best choice for the mobile business lines. Please feel free to contact Comstice if you have a specific use case or business requirement.