Avaya Mobile Contact Center Agent App
Powerful Avaya mobile call center agent features or expanding customer service beyond call center floor.Avaya AES with DMCC licenses. No VPN or PC required.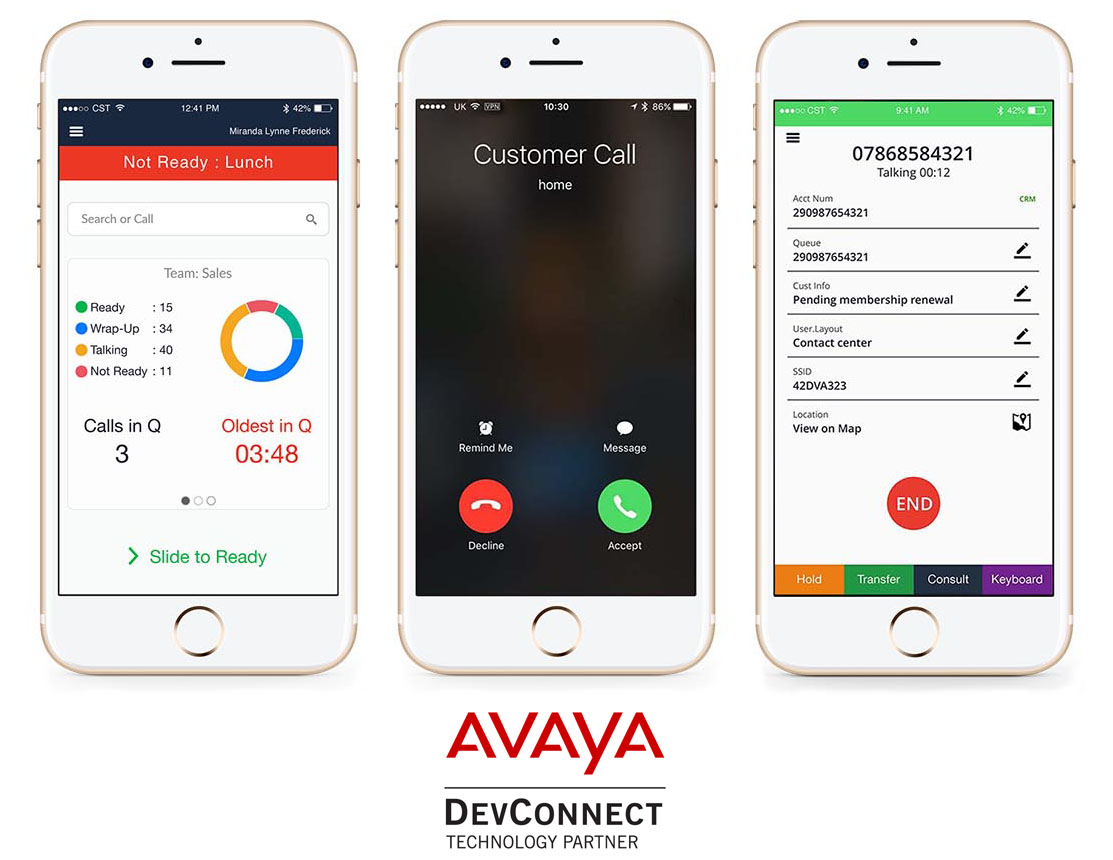 Become Avaya Call Center Agent using Smart Phone
Avaya Mobile Contact Center Agent app by Comstice helps agents to login as an agent and receive customer calls from their mobile phone line. They can switch between desktop and mobile agent, lock their phones and still stay in "Available" state. No VPN or PC required.
It supports any Avaya call center with AES Server. It requires DMCC licenses.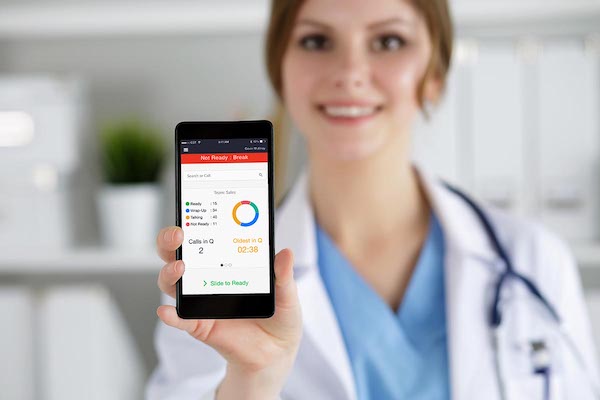 Avaya Mobile Agent Use Cases
Switch from desktop to mobile and back
Agents can easily switch between desktop and mobile agent interfaces if they need to step away from their desks such as IT Support engineers.
Call Center Functionality for Non-Agents
Law firms use mobile agent for better billing, insurance firms use it to distribute calls to their brokers, medical staff use it while they are on call. There are many cases for mobile call center agent app.
Make Human Interaction More Available
Stakeholders can take customer calls without revealing their mobile phone numbers. The calls will also be recorded for compliance.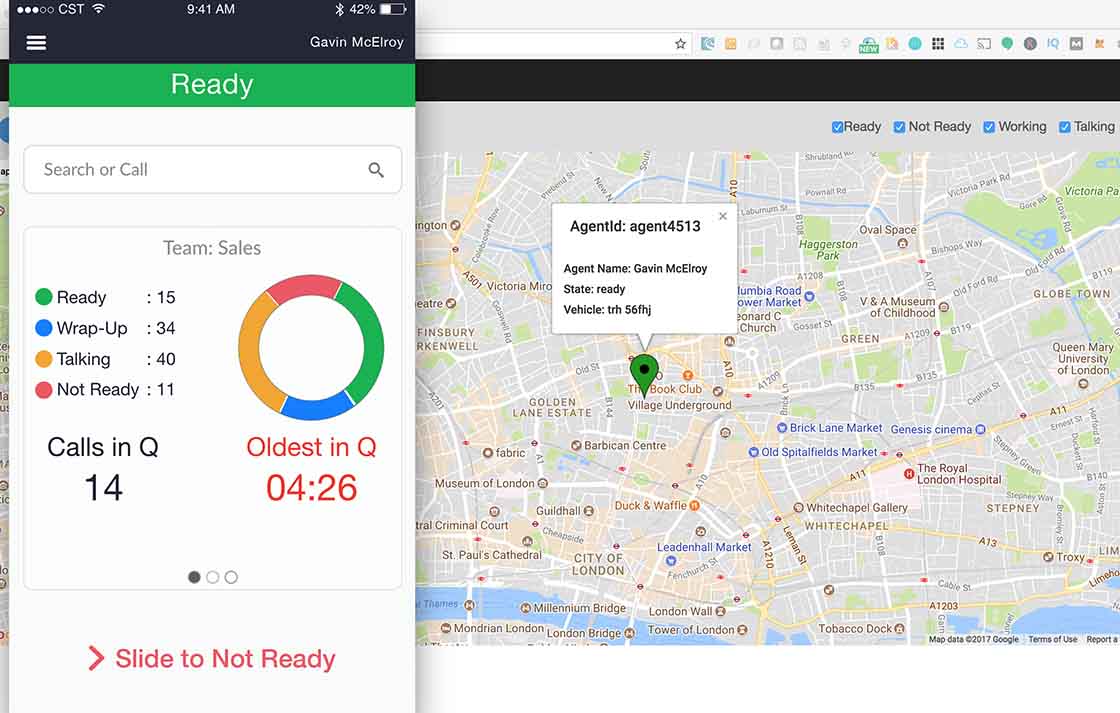 Location-Based Agent Assignment
Comstice Mobility Server optionally monitor agent geo-locations and help select the agent nearest to the caller.
This is often used to find the nearest on-call nurse, insurance broker or a salesperson to the caller.
Supervisor Features in Mobile App
Supervisors can also use the same app to monitor queues and change agent states remotely.
Mobile Line used for Call Quality
Comstice Mobile Agent app helps to receive the call from mobile phone line, therefore customer call quality is guaranteed.
Phone is Locked, Agent Still Available
Agents can set themselves to "Available" state, lock the phone and stay in the same state, Even though mobile internet connection is lost intermittently, agent will remain in the same state.
Architecture
Comstice Mobile Agent App communicates through Avaya AES via Comstice Mobility Servers hosted on customer network. Comstice Mobility Server is a Linux-based virtual server hosted in organisation's data centers, preferably in the DMZ. Mobility Server secures the communication between the Avaya AES and Comstice Mobile Agent app, delivering secure communications between the mobile app and the Avaya infrastructure.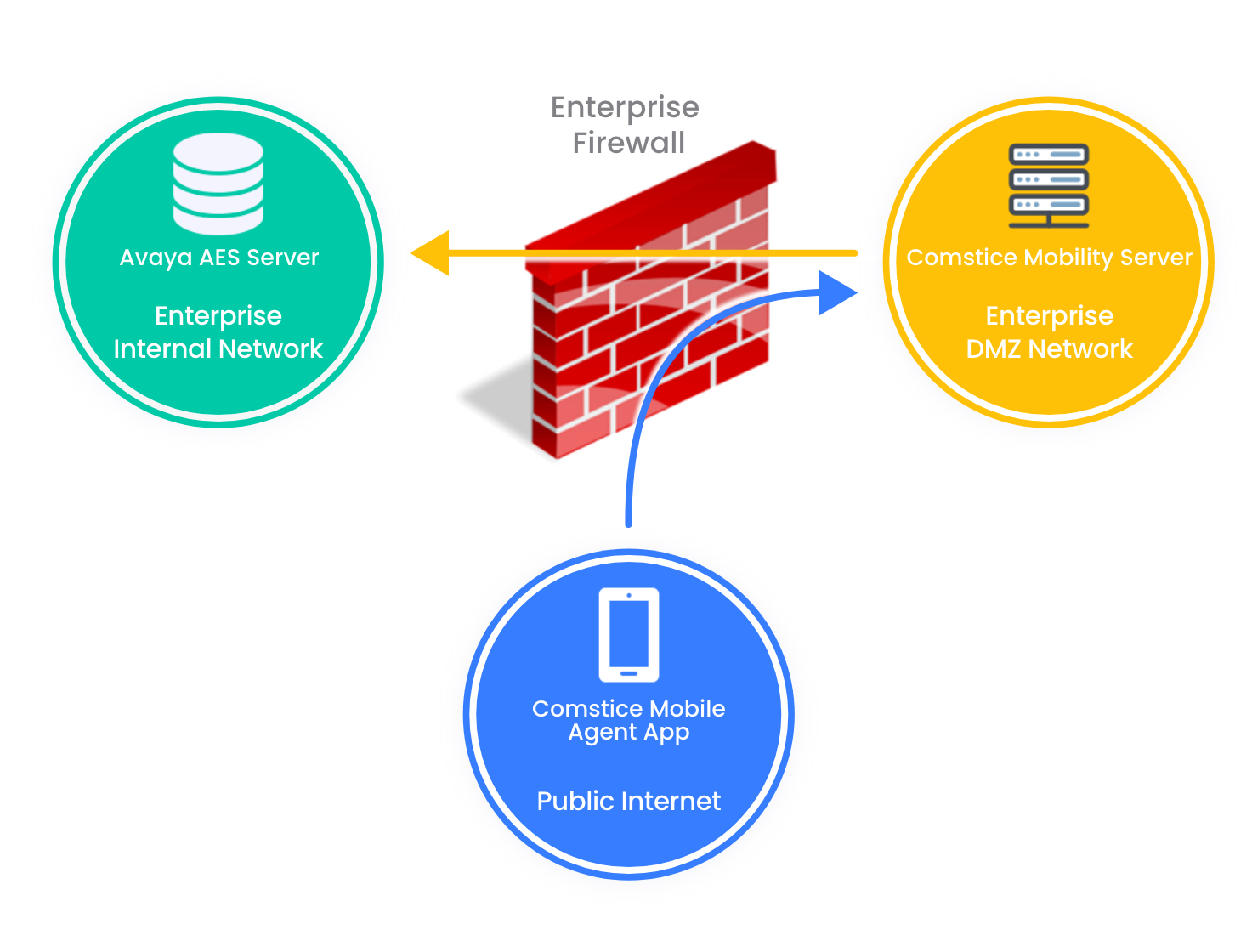 Access through Mobile VPN or Network Configuration (NAT/PAT)

No special firewall required

Customer calls delivered through mobile phone line

Eliminate call quality issues since there is no VoIP

Lock your phone and stay in the same state.

Enter the number which the call will be retrieved. This can be the mobile phone number or any internal or external number Avaya can dial out.

Company code will identify your license type

Agents can see the team member states and queue information on the main view

Agent can also make calls, slide to change the state or access other features from the menu

Agent can pull down the screen to update the data

Agents can make calls using the mobile app through Avaya Numbering Plan.

Agent can select Not Ready or logout reason codes where applicable

Agent can access to the previous call details including call variables from the Call Logs menu option

Call variables can be listed

Accepting and managing Callbacks

Managing incoming customer emails, along with an automated ticketing system

Comstice Mobile Agent app offers a seamless CRM integration without any development required

Built-in browser helps to access customer CRM data during or after the call has ended.

Agent can tap on the CRM button in an active call or access to customer's CRM page from the CRM button in the Call Logs

Agent can access Avaya contacts, third party contacts and add contacts into your Personal Contacts

Agent can also add contacts into Personal Contacts manually

There is no access to mobile device's own contacts since Comstice Mobile Agent uses Avaya dial plan.

Comstice Mobile Agent app provides a barcode reader and a signature pad

Collected barcode and signature information can be uploaded into CRM platforms

Comstice Barcode and Signature Server hosted in your network can also store all the collected information for other enterprise applications to access

Map feature in Comstice Mobile Agent helps agents to access customer's geo-location during active call or once the call ends

Call variables display the Map icon where available in the Call Logs.

Map also helps agent to find the directions to the customer. Agent can open Google Maps or any alernative map apps from Mobile Agent app and follow the directions to the customer

Comstice Mobile Agent also helps agents to see the states and reason codes of the other team members

If agent also has supervisor rights, she can change the states of other agents or log them out.
Frequently Asked Questions
How is Comstice Mobile App is licensed?
Comstice Mobile App is licensed per named agent. Using the company code provided agents can retrieve their company information from Comstice Licensing Server
If there is an active call on the mobile phone?
If there is an active call and agent is in ready state, Cisco Finesse will send the customer call to the agent's mobile phone line. Agent can decide to answer or ignore. If ignored, the call will be taken back to the queue after answer timeout and sent to another agent.
Where is Comstice Licensing Server?
Comstice Licensing Servers are spread around the world with geo-redundancy in mind.They can also be hosted locally on your network.
How does the rollout work?
Comstice will provide mobility servers as virtual machines. They will communicate with Avaya AES servers. Once the mobility servers are created, mobile agents can login to Avaya.
Can this app be used with normal phones and Avaya deskphones?
Yes. Analogue phones or Avaya phones can be used. You can use any phone number Avaya call center can dial.
Do you support Windows Mobile Phones?
No. Currently we only support Apple IOS and Google Android devices.
Is there any Voice over IP?
Voice over IP is not preferred in mobile scenarios since the audio quality can not be guaranteed. But if you prefer, yes you can use.
Can agent lock the phone screen and carry it in her pocket? Does the app need to be active all the time?
Not at all. That's the great thing about Comstice Mobile Agent. Agents can login, set themselves to available then lock the phone. Comstice Mobility Server makes sure that they will remain in the same state even there are intermittent network issues.
Can agent disable location monitoring? Is it mandatory?
Location monitoring is disabled by default and agent can enable it if needed.
Does this app have IPad/Tablet support?
Yes. You can run the app from IPad or an Android tablet. In that case, you need to use an external phone that Avaya can dial in. This could be another mobile phone, Avaya desk phone, home or office phone.
Can I try the app without any license or server?
Yes. You can download the app and run it in demo mode by tapping on the "Demo Mode" button at the login page. Also you can create a 30-day trial licence for the full feature set.
Is it possible to record voice conversations?
Yes. Existing voice recording platforms can be used to record mobile agent calls.