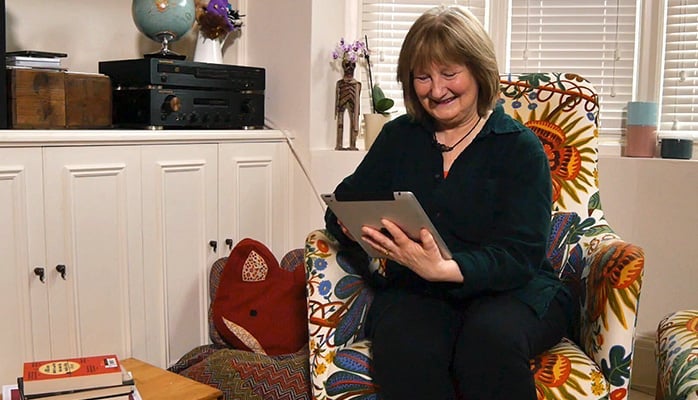 One of the best features I find in mobile devices is to be able to have video calls; It started with Skype and now video calls are everywhere in our personal and professional lives... except in Customer Collaboration. However, there are many use cases for video collaboration in customer service. We just need to find the most practical way of doing it;
Video is more than a "nice to have"
I agree, we usually don't need to see the person who helps us over the phone. In fact, I heavily advocate the ways to move customer behavior towards email, chat and social media from the traditional voice calls. However, there are actually many use cases where caller and the agent would prefer to have a video call.
Great news for sales teams and subject matter experts
Video will offer a great opportunity to build a rapport with the caller and to be able to assess their mood better. Sales teams can benefit from that a lot, it will help them to handle the customer sentiment much better. Subject matter experts such as medical consultants can use this feature for the initial assessment which can be an option to reduce the hospital admissions.
Mobile users try video calls first
Back in 2013, one third of the Skype traffic was video calls. We can only assume that this rate increased significantly today. There are many social reasons for that but the point is that the video call is the preferred way of communication therefore should be part of customer journey.
They don't need to see you
Video collaboration is not always about two people having a face to face conversation. It can be about a remote support for a fault, help for an insurance claim or a quick medical consultation for someone far away from the nearest medical center.
It may not be just video
Along with the video collaboration, there are additional features available such as screen sharing. This helps agents to close an online sale, educate the customers for online services to reduce the support call volumes or showcase some exclusive products to the selected clients.
Video feature should be easily accessible
Since most of the customers use mobile phones to access customer services these days, video calls can be presented within a customer service app. There are two options here;
A dedicated customer collaboration service app
One option is to create a customer service app with all the omni-channel features for customer service. This app will have your company brand and full control about your customer experience. Comstice provides Customer Connect App as a turnkey solution dedicated to your organization.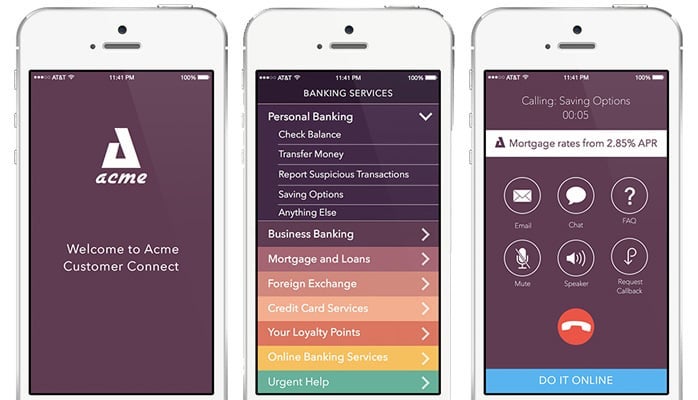 The issue with this approach is that building, maintaining and marketing a mobile app for customer service may not be suitable for every organization. It requires a lot of marketing effort and maintenance costs of such a dedicated service may not be justifiable unless you have a large client base. There is also an added risk that customers will use it once and delete the app since they rarely need to contact a single organization.
Being part of a Mobile Customer Collaboration Service
In this model, same app is used to access multiple organizations which means it is more likely to be downloaded and reused. It is also possible to customize the same app with company brand logo and colors.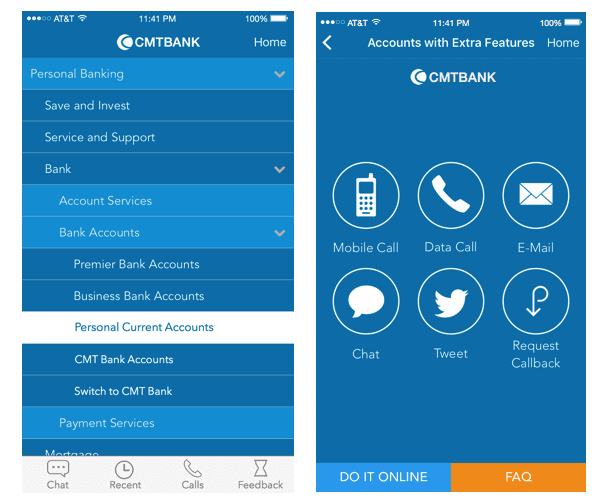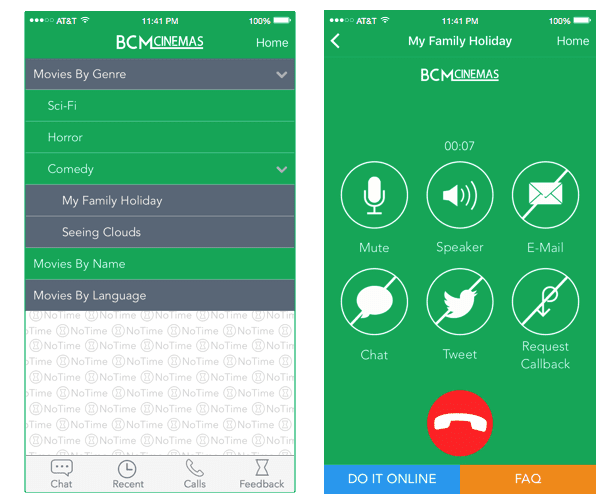 Mobile Customer Collaboration Service is a bridge between the consumer behavior which is shifting towards mobile and the traditional customer service organizations. It enables voice and video over data calls, visual IVR, callback requests, pre-call and post-call survey questions, screen sharing and rolling chat for multiple customer service organizations through a universal app.
How NoTime Works
Adding organisations into NoTime Service
Mobile Customer Collaboration Journey