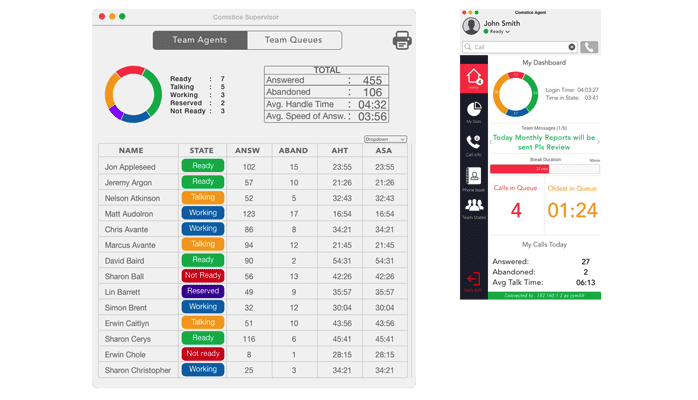 Many of our customers still hold on to Cisco CAD and others told us about some features not being available out of the box and browser related issues in Cisco Finesse. Here is how to get Cisco CAD experience (and more) in Cisco Finesse.
Change is always difficult when it affects many users in a business environment. Cisco CAD as an agent and supervisor application has been in use for more than 16 years. Replacing this with any new system will have challenges.
Cisco Finesse is a great piece of technology
Cisco Finesse is a modern, web-based platform that offers greater flexibility and features. As Comstice, we created many new ideas using Cisco Finesse. Yet some customers do not want to move to this new platform. Some of them have been told to upgrade, then felt disappointed by the lack of some CAD features out of the box.
You don't have to use the browser-based Finesse Agent
Cisco Finesse is more than just a browser-based agent app. It offers great flexibility to Cisco partners like Comstice to create new applications such as Comstice Desktop Agent and Mobile Agent apps as Cisco Finesse clients. Comstice Desktop Agent bundles all the agent and supervisor features that you are looking for into a single desktop client. Comstice Mobile Agent app offers full agent functionality when users don't have access to Desktop PC; when they are on a shop floor, on-call or on the move.
Better Supervisor Features
Despite the limited features out of the box, Cisco Finesse helps us to offer better Supervisor features; Comstice Desktop Agent has a Supervisor feature set that covers all the CAD elements and offers more in terms of simplicity, reportability and ease of use.
Better Third-Party CRM Integration
Since Cisco Finesse is using web technologies, it is very easy to launch a CRM page when a call comes in and automate some updates through the agent desktop application. Salesforce, SAP and other web-based CRM platforms can be launched automatically by Comstice Desktop Agent for the calling customer when a new call comes in, or agent can manually access customer's CRM page by clicking on the identifier such as account ID or calling party number.
Better Omni-Channel Features
Chat and other omni-channel features are becoming more popular. Customers use Cisco/Egain or Cisco Social Miner based chat features as well as other chat options such as Salesforce Live Chat. Comstice Desktop Agent supports those chat platforms above so that agent can login as a chat and a voice agent using the same client.
Cisco Finesse is not just a web interface but a flexible platform that makes many features accessible. By using the right tools you can have better results in your customer service performance. Please visit comstice.com/desktop and request a trial to experience Comstice Desktop Agent in your Cisco Contact Center environment.
Comstice is a Cisco Solution Partner specialising contact center technologies and omnichannel customer service.