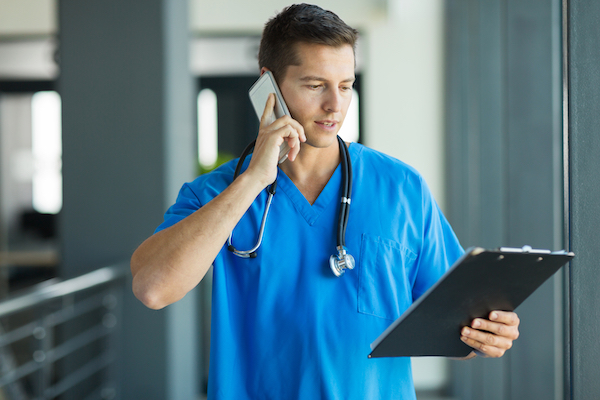 Customer Journeys for many organizations are difficult to map. When things go wrong, customers can end up in different points in your customer experience infrastructure. We can increase the availability of customer-facing staff so more people will be available to help customers, rather than trying to predict or map customer journeys more accurately.

Comstice Mobile Connect App is available at Apple AppStore and Google Play Store .
Expand talent pool instead of trying to predict customer service demand
Rather than trying to predict accurately what customers would need, we can mobilise the entire organisation and your partner network to become "Customer Facing" i.e. they will be accessible from the mobile for calls and chats, when they are available.
Why an employee would not want to talk to a customer
There are a few common reasons why your staff tries to avoid interaction with the clients;
They can not set themselves not available or not reachable, when they are busy and need to focus on a task
Hard to qualify customer enquiries; customers often contact with the employee who is not the right person for their question
Difficult to retain privacy: Customer keeps contacting the same employee once they find them helpful
Employee does not want to share their mobile number or other personal details. This is to avoid direct calls and chats from the customers, whether they are available or not.
Difficult to have a record of the conversation on mobile calls with the customers
We can help to build an environment to address all of these using Comstice Mobility solution.
Virtual Mobile Number
By having a virtual mobile number, your mobile users can make and receive calls without sharing the actual mobile phone number. This virtual number can be dedicated to a single employee or a team number. When then make business calls, this number will be displayed. If the customer calls back, your company can create a dynamic call routing mechanism. If the person called is not available, another team member or assistants can handle the call.
The goal is to answer every customer call or chat by dynamically routing them to different users. This will reduce mobile voicemail messages as well.
Recording All Mobile Conversations
Comstice uses Amazon Connect telephony infrastructure for this solution. You can create your owk Amazon Connect infrastructure keep all your data private. All mobile conversations will go through Amazon Connect instance owned by your organization so you can record all the mobile audio and chat conversations. They are completely protected and not accessible by anyone (including Comstice) other than your IT Personnel.
Set Yourself Available and Not Available for Mobile Calls
Mobile users can set themselves "Not available" when they are not able to receive customer calls. In this case, the call will be dynamically routed to another team member or a further destination such as voicemail or callback queue.
Conversational AI to Qualify The Call
Automated voice system on AWS can ask questions and help to identify the call and send it to the right person directly, without passing it to frontline or any other teams. Comstice can help to implement Conversational AI as the First Line Support.
Sending Customer Calls to Partners and Resellers
Companies can easily send the customer calls to the partners and the resellers and still monitor and record the whole conversation for the service quality. Partners, resellers and franchise networks can be part of the customer journey without any complex IT infrastructure or separate physical mobile phones needed.
No Need for Mobile Business Handsets
Companies do not need to purchase and maintain mobile business handsets. Business users can make and receive calls using Comstice Mobile Connect app and do not need a dedicated mobile handset with a separate SIM card. Both inbound and outbound calls can be voice over Internet. User can also use cell network if mobile internet is not reliable, while on the move. Even in that case, all the calls will go through Amazon Connect and the customer will in fact receive calls from Amazon Connect. Their mobile number will never be visible. Company's Amazon Connect numbers will be used instead.
Switch between Voice over Internet and Cellular Calls
In some cases, mobile Internet or Wifi is not suitable for good quality voice over Internet calls. In that case, user can switch to "Mobile Phne Line" option so that all the incoming and outgoing calls will be sent through mobile phone line. When they are making calls, they will in fact receive calls from Amazon Connect so the calls will always be recorded.
Geo-Location Based Call Routing for Regional Contacts
Your mobile employees can tag their rough geo-location; the area they are operating. The call can be sent to the nearest mobile employee such as regional sales or a service point.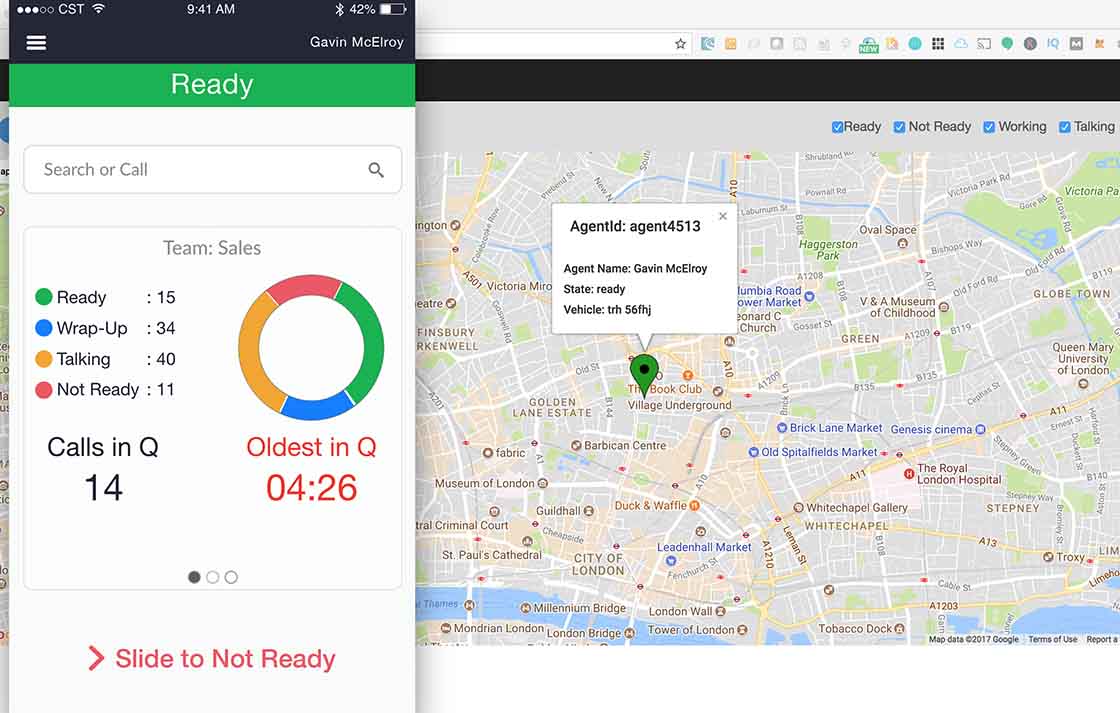 For example: If a customer is calling from downtown Denver area or near a known landmark, they can say this on the menu options and your Automated Voice Menu can pick up this geo-location information. Then your Amazon Connect instance can send the call to the nearest mobile employee who can help on that subject (Sales support, technical support etc.).
Conclusion
Mobilising your entire workforce and making them accessible helps a lot to learn more about the customers, their experience and sentiment. Accurately distributing the customer calls to the right person who is available can help to increase the success of your organization for customer retention and converting more prospects. Please Amazon Connect Mobile Softphone product page for more information or request callback for a demo.