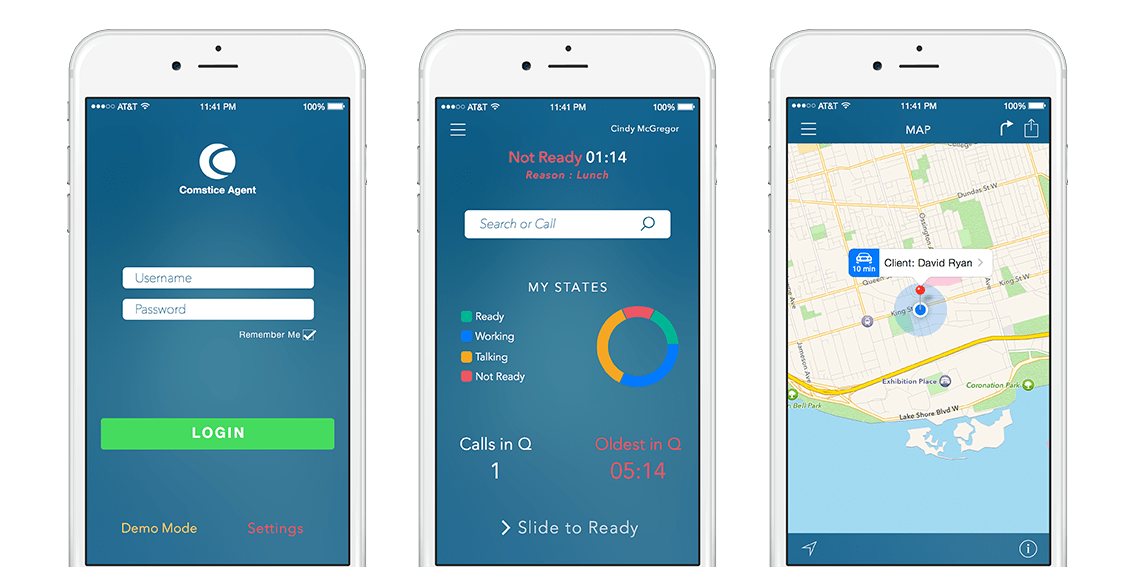 As web technologies take precedence in server-side infrastructures, it was inevitable to move Cisco Contact Center solutions towards the web frameworks and web-based client interfaces. Cisco Finesse is the Cisco's new Contact Center service that enables agent functionality via a browser interface. More importantly though, it helps us to integrate Cisco Contact Center agent functionality in various different platforms and create innovative solutions. So, good bye retro look of Cisco CAD, long live Cisco Finesse.
Cisco Finesse is a RESTful Web Service available in Cisco UCCE and UCCX. Here are the five ideas we created using Cisco Finesse;
1. Mobile Agent App
Since the initial launch at Cisco UCCE v7.x, Mobile Agent feature always lacked the "mobile" element. It is designed as a remote agent feature for workers who do not have access to Cisco IP Phone. Using Comstice Mobile Agent App, Cisco UCCE agents can have the "true mobile agent" experience. In call-by-call mode, the agent changes states and when picked by the contact center, agent receives the call via cellular network.
There are many usage cases for Comstice Mobile Agent app. For details, please click here.
2. Comstice Finesse Portal
Cisco Finesse webpage allows to add some gadgets but many businesses require more flexibility in creating new features. Comstice Social is a contact center portal that provides Cisco Jabber and Finesse login functionality as well as real-time and historical data for agents, supervisors and managers. Since it does not use the default Cisco Finesse web interface, new charts and gadgets can easily be integrated. It helps agents to have a clear, real-time snapshot of their individual stats as well as their team information.
3. Mobile Supervisor App
This app helps supervisors to manage their team using a mobile app. It helps monitoring the call volume and agent states as well as changing agent states, dynamic reskilling, barge-in, voice monitor any many other supervisor activities.
4. Attendant Console IPad App
Business attendants build the communication between different teams and departments. Therefore they are rarely at their desk. Desktop-based attendant solutions only work when attendant is at her desk. Comstice Attendant Console app combined a SIP phone and a Finesse agent functionality and utilises existing Cisco UCCX or UCCE environments. Attendant Console Ipad app works via campus Wi-fi and provides mobility to attendants. The result; more accessible attendants, quicker call delivery, and happy customers.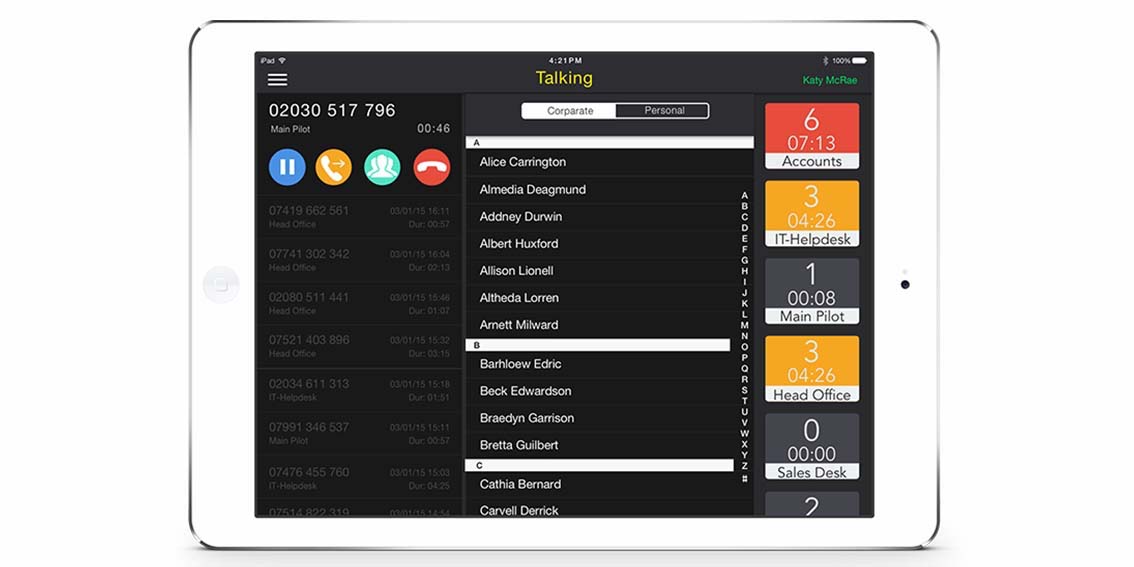 5. Finesse Desktop Client
Even though Cisco Finesse web interface is widely used today, there are still businesses looking for a thick client for better compatibility and integration with backoffice applications. Comstice Finesse think client application is a Java-based client that runs in any operating system that supports Java. The user interface can be designed for the customer's needs and can be integrated to CRM applications.