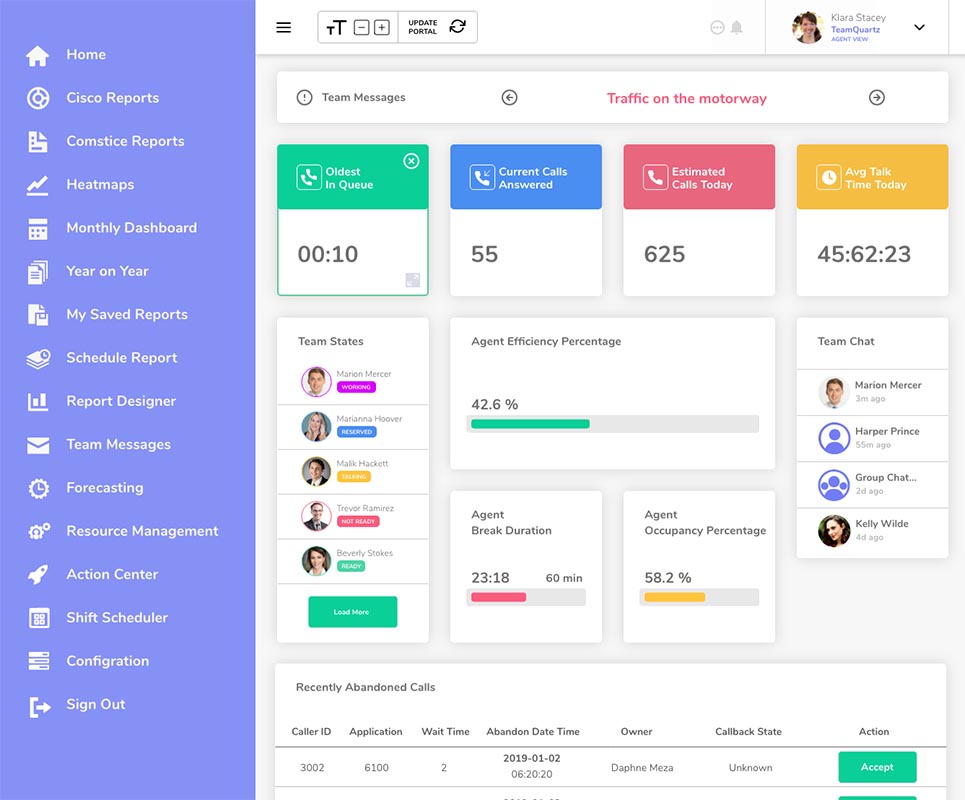 Cisco offers a built-in reporting functionality Cisco Unified Intelligence Center (CUIC) for its contact centers. Cisco CUIC helps to access real-time and historical data for Cisco contact centers. In order to scale for large number of agents, Cisco UCCE generates historical reporting with intervals. Historical data is copied to the database every 30mins. 
---

For many businesses, this is a long time to wait in order to access the historical data.

Instant Historical Reports
Comstice offers an alternative solution where historical data can be generated instantly. By monitoring and recording the events in Cisco UCCE and CVP PGs, Comstice can create detailed, structured data about each call. This helps to access the details of each call hitting Cisco UCCE contact centers. Businesses can utilize their generic big data and reporting tools such as PowerBI, Tableau etc. or use Comstice Quartz reporting solution to access structured, visualized data and automate the visual reports as scorecards.


Call Tracker for Each Call
By recording every event about each call, Comstice can offer visual customer journey map for the caller. Businesses can also monitor the past interactions and see the details of each using Comstice Quartz Reporting Solution.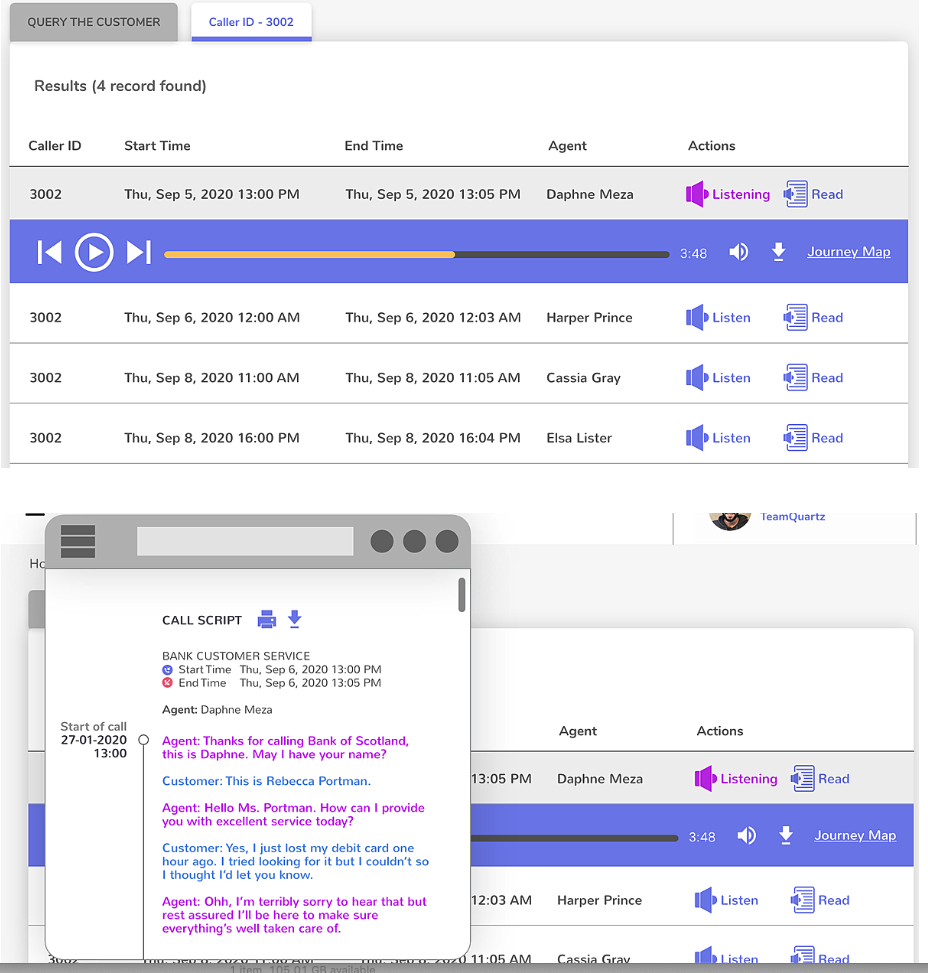 Instant Real-Time Data Refresh
Thanks to Comstice Real-Time Data Feed, call centers can monitor every single call waiting in the queue or processed in the IVR, including the caller's name, queue details, call variables and durations.