Don't we have enough apps in our phones already? Why would anyone call a customer support line using an app? Read on to see why it is "no brainer" for both callers and the service providers;
Comstice Customer Connect App is based on Cisco Jabber Guest and it can be integrated into any contact center technology;
It Is Free To Call
Most of the 0800 numbers or other special numbers used to call customer service lines are usually not free over mobile networks. In fact, they are usually treated outside the contract and charged extra, even if you have free minutes in your mobile account. Calling via the app uses the same technology like WhatsApp or Skype calls. As the voice over 3G/LTE quality is getting better every day, the voice quality shouldn't be an issue.
Eliminate long menu options:
Caller can cut through IVR menu options and can call the specific team directly by selecting the team from the app. So the overall call duration is shorter and less hassle for the caller. Companies can dynamically update menu options in the app.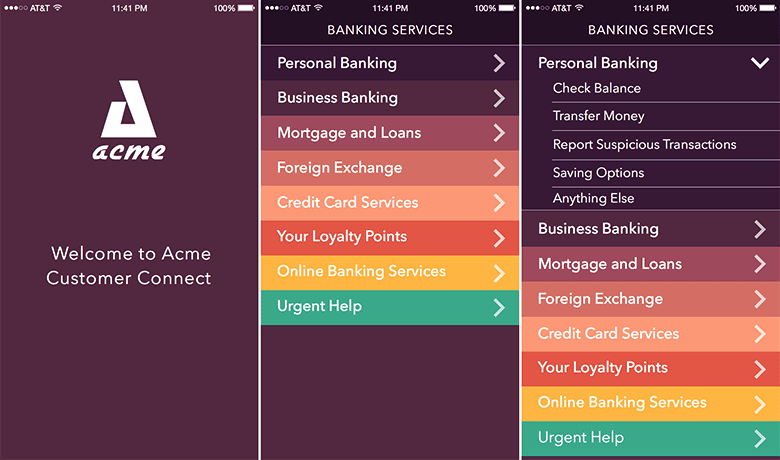 FAQ and Do It Online:
While caller is waiting in the queue, frequently asked questions for that particular service or link for getting the same service online could be shown. That will encourage caller to resolve the issue without waiting for an agent on the line.
Callback Request:
Callers can use this option to submit a callback request over the app by typing a note, preferred callback time and phone number. There can be a text-based callback request or a voicemail recording option.
Multichannel options:
While in queue, caller can also be given an option to send an email or a web chat directly with the team they are interested. This will reduce the number of calls waiting in the queue.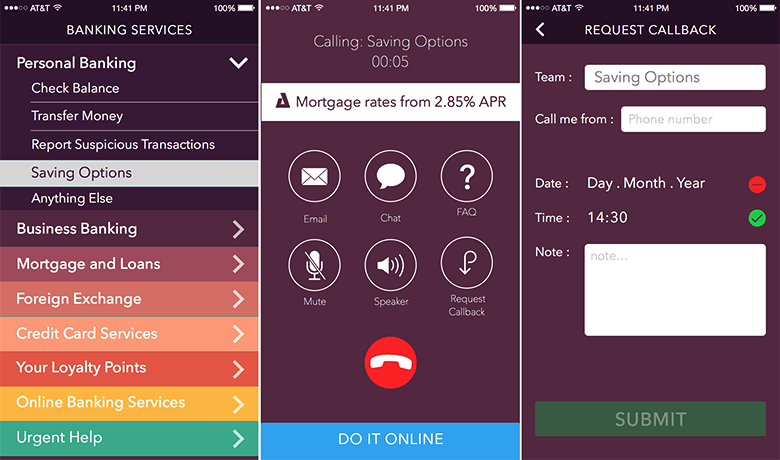 Video Calls:
It is also possible to have a video call between the agent and the caller which brings better user experience and improves customer satisfaction.
Upsell and Marketing:
While caller is waiting in the queue, the app can display some banners in slideshow about your products and services.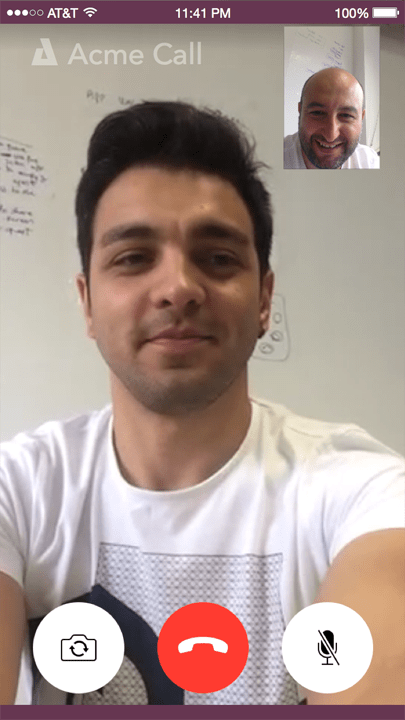 Agent cost is still the highest cost item in contact centers. Any ideas to lower that cost is welcomed by the customer collaboration community. Comstice builds and maintains the customer connect app for your company to reduce the overhead on your contact center, better customer satisfaction and grater experience in the customer collaboration journey.