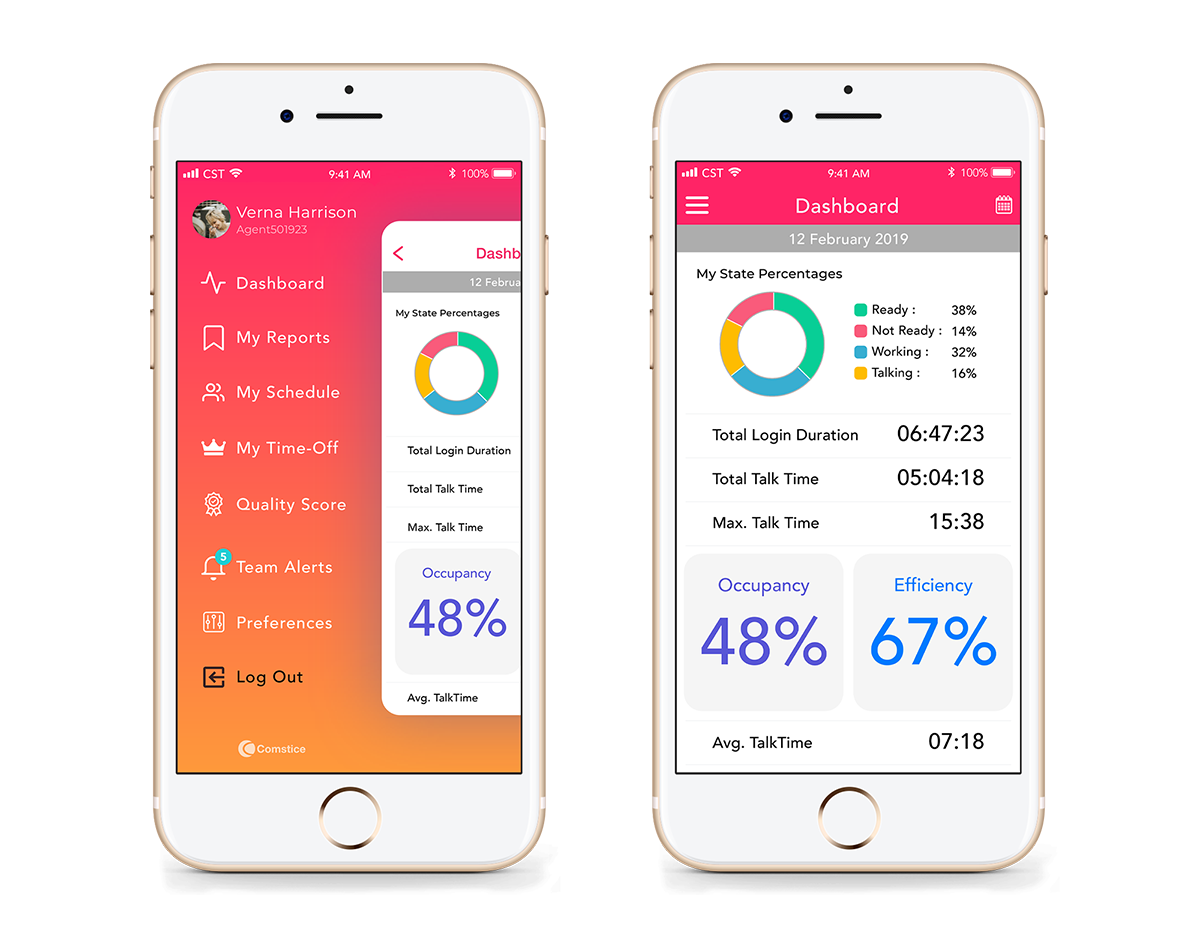 Comstice offers mobile apps for contact center wallboards (Cisco UCCX, UCCE/PCCE, Avaya, Amazon Connect), and Quartz Reporting and Workforce Management so that Cisco, Amazon Connect and Avaya contact center users can access Wallboard and WFM features over the Internet using smart phones and tablets. Here are the details of how you can securely enable mobile access for your Comstice mobile app users;
Web Proxy: No VPN Required
If your Comstice Wallboard and Quartz servers are hosted on-premises or in a virtual private cloud, you can use a web proxy on a virtual server hosted on your DMZ network. You will need;
- New virtual server(s) with Linux OS (Ubuntu 20.04 LTS 64-bit or Redhat 8 recommended). Minimum 4GB RAM 30GB HDD and 2xvCPUs
- NGINX; free web-server and web proxy
- External Fully Qualified Domain Name (FQDN) for each web proxy server.
- External IP address for the ports 2778 and 8445 HTTPS traffic. This IP address will be assigned to the FQDN created
- Publicly signed SSL certificate to enable HTTPS for the server's FQDN address
- Opening ports 2778 (HTTPS), 8445 (HTTPS) on the external firewall for the web proxy access from public Internet
- Opening ports 2778 (HTTPS), 8445 (HTTPS) on the internal firewall for the access to Comstice Quartz or Wallboard servers from web proxy server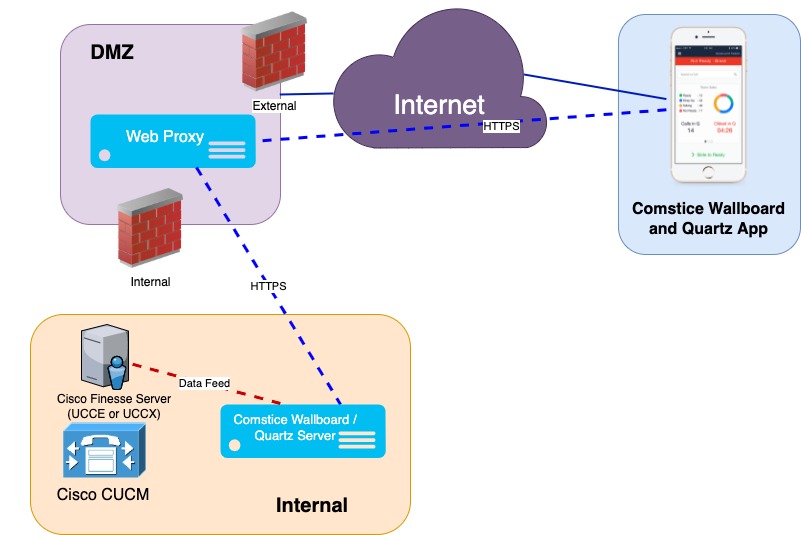 Configuring Web Proxy
Once the virtual server is created and LinuxOS ISO is downloaded and stored on your VMWare ESXi repository, you can schedule a call with Comstice and configure the web proxy to test your mobile apps.
Comstice Wallboard Mobile app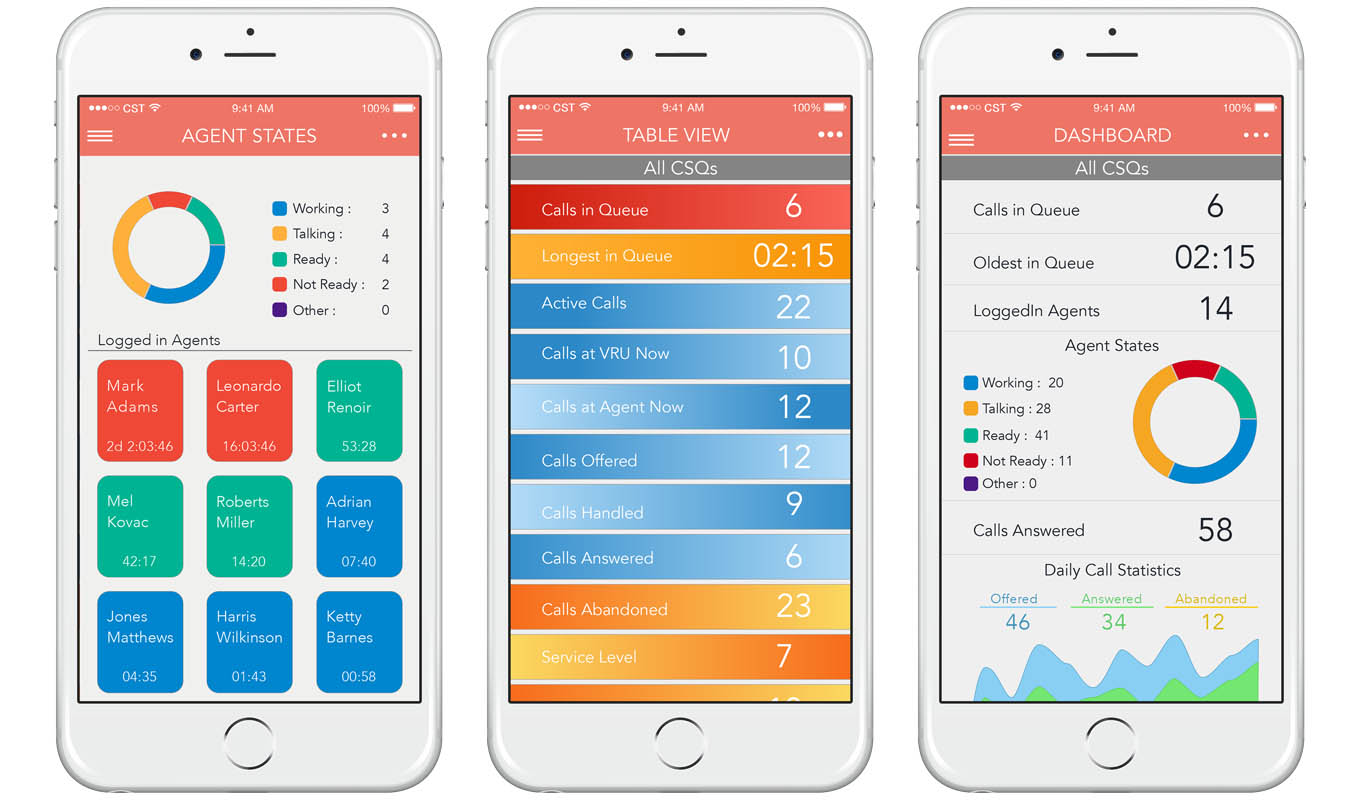 Team leaders, executives and the agents can monitor real-time and daily historical activity for the agents and the queues they are permitted using Comstice Wallboard mobile app.
Comstice Quartz WFM and WFO Mobile app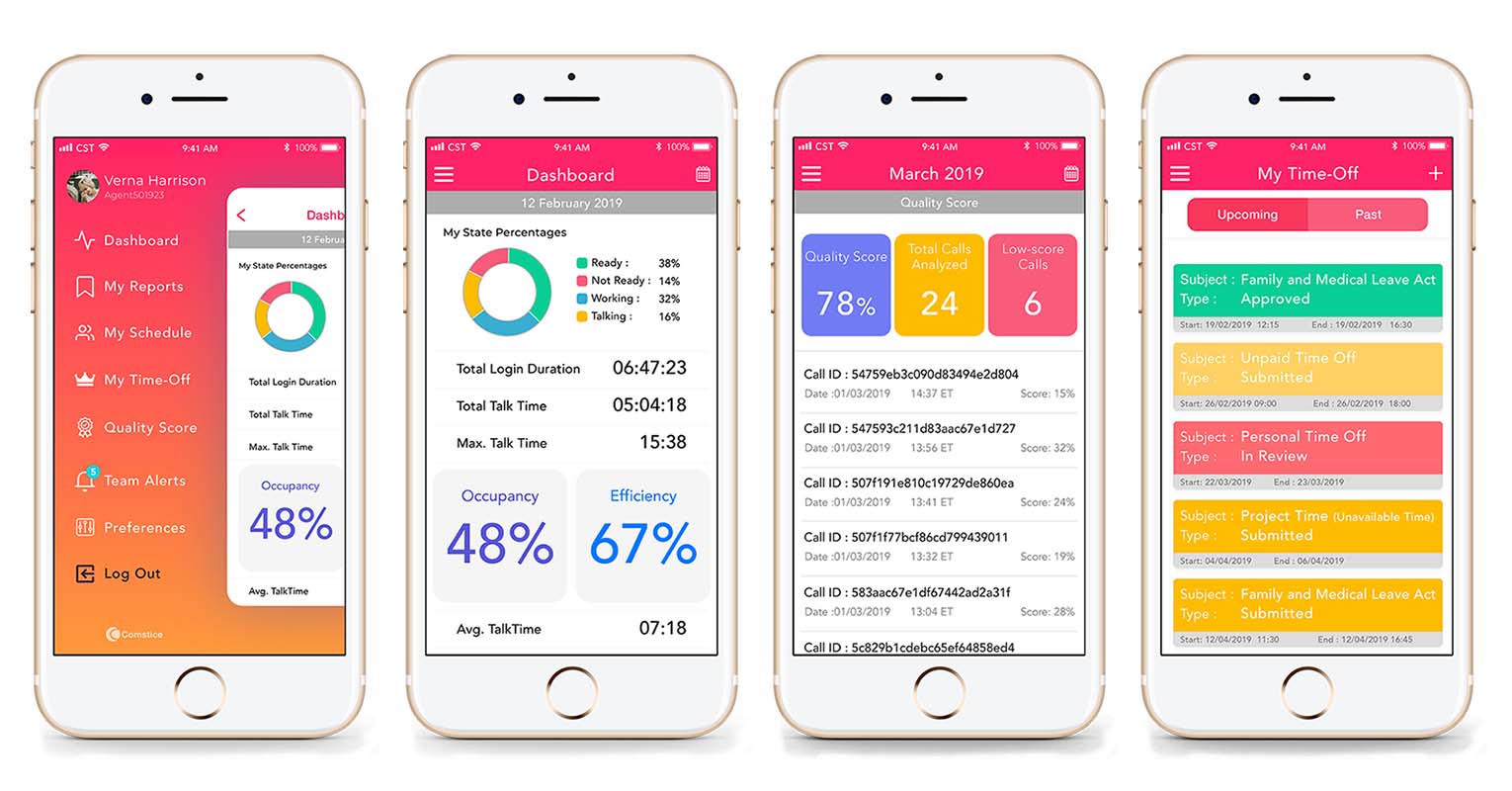 Comstice Quartz Workforce Management mobile app is not just for WFM. Agents can access their daily, weekly and monthly scorecards and quality assurance data. If WFM module is enabled on Comstice Quartz servers, then agents can access shift schedule, request time off, access team calendar, trade shifts with other agents and update their shift preferences.
Comstice is a technology provider specialising contact center technologies, customer engagement and omnichannel customer service.