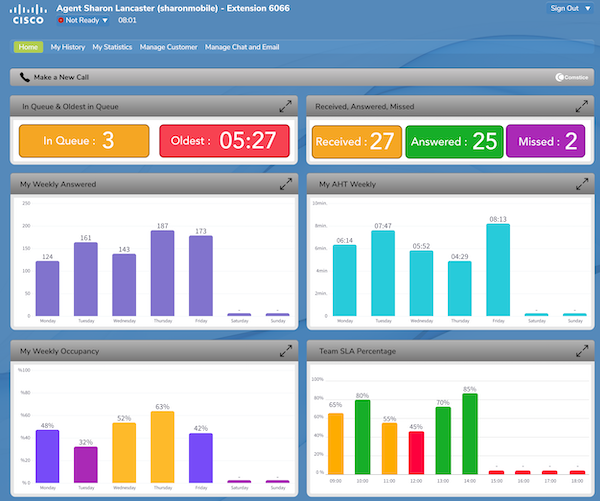 In this post, we will go through frequently asked questions about Cisco Unified Contact Center Express (UCCX) and provide detailed answers and options. 

What is Cisco UCCX and what does it do?
Cisco UCCX is a contact center application for handling customer calls, chat and email enquiries. It is created by a company called Spanlink which is now called Calabrio and acquired by Cisco. It is for small to medium-size call centers and supports around 400 agents.
Cisco UCCX also includes Interactive Voice Response (IVR) unit and Cisco Finesse Agent features. It works with two identical servers as active/idle.
What is the difference between UCCE and UCCX?
the biggest difference is the capacity; UCCX is more compact and can go up to 400 agents. However UCCE or PCCE can go up to 60,000 or more.
What is Cisco Contact Center Express
Cisco Contact Center Express or in short, UCCX is the compact call center solution which is hosted on-premise. It is also known as Cisco CCX
What does Cisco UCCX stand for?
Cisco UCCX stands for Cisco Unified Contact Center Express, a call center platform offered by Cisco for small to medium on-premise customers.