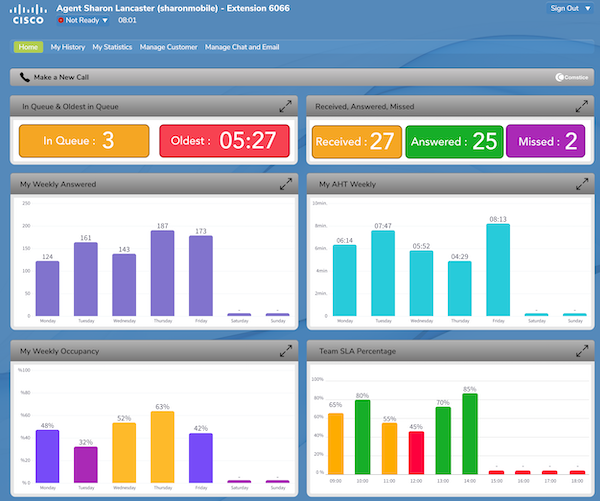 In this post, we will go through frequently asked questions about Cisco Unified Contact Center Express (UCCX) and provide detailed answers and options. 

What is Cisco UCCX and what does it do?
Cisco UCCX is a contact center application for handling customer calls, chat and email enquiries. It is created by a company called Spanlink which is now called Calabrio and acquired by Cisco. It is for small to medium-size call centers and supports around 400 agents.
What is Cisco IPCC?
Cisco IPCC stands for IP-Based Contact Center. Cisco UCCX was previously called Cisco IPCC Express and UCCE was called IPCC Enterprise. Before the year 2000, all the call centers were hardware-intelligent; they had separate hardware circuits for different tasks and there was almost no IP connectivity. IP-Based Call Centers replaced this hardware intelligent platfforms with software intelligent systems, running on standard server hardware such as HP, Dell and IBM servers. Over the years, this has also evolved to virtual servers instead of dedicated server hardware.

Cisco UCCX also includes Interactive Voice Response (IVR) unit and Cisco Finesse Agent features. It works with two identical servers as active/idle.
What does Call Dequeue Mean in Cisco UCCX?
If the call waits too long in the queue, your routing script may send the call to another queue or a phone number. In this case, the call is taken out of the current queue and marked as "Dequeued" in the reports. So, the call is not abandoned or answered but taken out of the queue and sent to an alternate destination. This can be another queue or a phone number such as voicemail or outsourcer.

What is the difference between UCCE and UCCX?

the biggest difference is the capacity; UCCX is more compact and can go up to 400 agents. However UCCE or PCCE can go up to 60,000 or more.

What is Cisco Contact Center Express
Cisco Contact Center Express or in short, UCCX is the compact call center solution which is hosted on-premise. It is also known as Cisco CCX
What does Cisco UCCX stand for?
Cisco UCCX stands for Cisco Unified Contact Center Express, a call center platform offered by Cisco for small to medium on-premise customers.