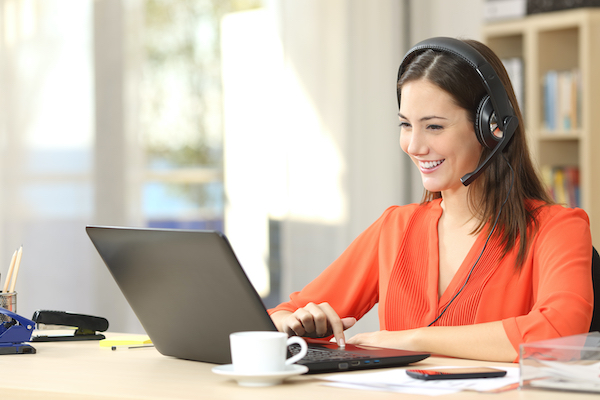 Cisco UCCX contact center agents can use a mobile phone or a third party phone to login as a Cisco Finesse agent for guaranteed audio quality, while working remotely. However, there are key features missing in this design which makes third party phone use unfeasible. Comstice has a solution for these missing features and agents can have the full Finesse feature set when they are using third party phones.

Why Third Party Phones
Cisco UCCX Remote Agents need a telephony function to be able to login to Cisco Finesse. Cisco UCCX only permits Cisco CUCM-controlled phones. However with home broadband and VPN, audio quality can not be guaranteed and often causes issues in customer calls. Using a third party phone such as home phone or cell phone guarantees audio quality and eliminates any VPN or complex solutions such as Cisco MRA and Expressway.
Cisco UCCX Extend and Connect Limitations
Cisco UCCX with Finesse offers third party phones to be used by the agents to receive customer calls. Cisco CUCM Extend and Connect feature is utilized as a solution. However, there are some key features which are not supported by Cisco;
- Agents are not able to transfer or conference incoming customer calls to a destination via Cisco Finesse: This feature is heavily used by the agents to route the call to the correct destination. Not being able to transfer or conference a call limits agents' efficiency and negatively effects the customer experience.
- Agents are not able to make outbound calls to internal or external phone numbers: This again is another key feature in a call center environment. Agents should be able to make a call to an internal or external number, transfer or conference this call with another phone.
Comstice Desktop Agent for Cisco Finesse offers these missing features for the remote call center agents. Comstice Desktop Agent is a compact, click and run Finesse client that agents do not need to install. Agents can login to Cisco Finesse without any VPN required. Agents do not ofen need any training to use Comstice Desktop Agent and it can be rolled out easily.

Some of the key features for Comstice Finesse Webphone and Comstice Desktop Agent for Cisco Finesse are;
- Click and Run Cisco Finesse Thick Client
- One-click transfer for mis-queued calls
- Seamless CRM Integration for the active calls
- Team and one-to-one Chat: No Cisco Jabber dependency
- Screen-pop, audio and visual alerts for the calls waiting in the queue
- Detailed call logs from last seven days
- Access to Cisco Finesse Phone Books, Cisco CUCM Corporate Directory and Active Directory contacts
- Supervisors: Agent Reskilling
- Supervisors: Monitoring each call in queue
- Supervisors: List Agents on the phone; ACD or direct calls

How It Works
Comstice Mobility server and Comstice Desktop Agent for Cisco Finesse resolve the limitations and offer transfer, conference features as well as outbound calls from Cisco UCCX Finesse. Comstice Mobility server also manages the communication between Cisco UCCX Finesse and Comstice Desktop Agent clients. Thanks to Comstice Mobility servers, Agents can login to Cisco UCCX Finesse through public Internet without any VPN required.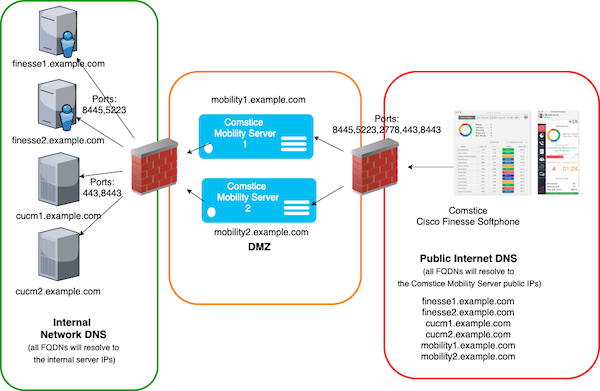 Switching between Cisco Phone and Remote Phone
Comstice Mobility server also offers a service which helps call center agents to switch between Cisco and third party phones easily. Cisco UCCX requires "IPCC Extension" parameter in Cisco CUCM to be updated, if the phone to be used by the agents needs to change. This is an administrator level setting which normally requires an internal IT ticket and change request.

Comstice Mobile Handoff service for Cisco UCCX helps agents to switch between their Cisco phone and remote phone easily through a web interface or Cisco IP Phone Service on the phone.

Agents can swap their IPCC extensions from the web interface, from Comstice Desktop Agent app and from Cisco IP Phone Service called Mobile Handoff on their Cisco Phones.

Learn more about Comstice Desktop Agent for Cisco Finesse from the link here

Conclusion
Contact center functionality helps to collect detailed information on customer interactions. Remote working in contact center offers better flexibility for the agents, however it also throws challenges.
Comstice Desktop Agent resolves the unsupported key features and offers a great remote working experience for Cisco UCCX contact center agents.
Comstice is a technology partner with Cisco, Avaya and Amazon Connect. You can get more information about Contact Center Mobility solutions from here.