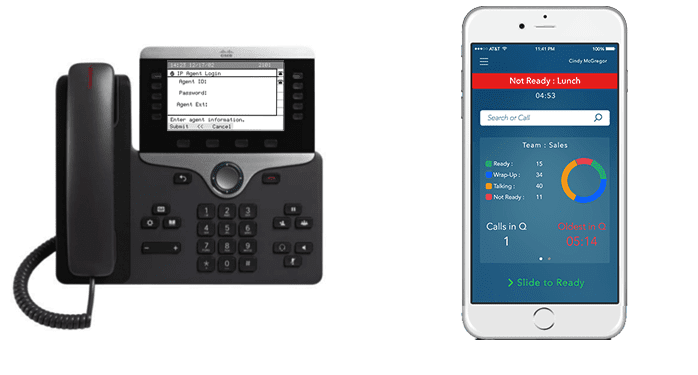 Cisco IP Phone Agent is a thin client that allows users to login as an agent when they don't have access to a desktop PC and receive customer calls. Now, there is a powerful alternative; Comstice Mobile Agent app offers a greater flexibility as a mobile app and is an alternative to Cisco IP Phone Agent so that users can login as an agent and retrieve customer calls from a Cisco IP Phone or from their mobile phone.
The Problem
There are many instances where users would like to login as contact center agents to receive calls from the contact center queue, however they don't have access to Desktop PCs. This could be shop assistants on the shop floor, remote or home-based agents as well as on-call staff for the technical services or healthcare.
Access to Inbound Queue and Customer Data
Mobile agent can easily see the calls waiting in the queue, they can get a screen notification or SMS/text notifications if preferred. When a call comes in, they can also see call variables, manage the call hold/resume, transfer and conference features. More importantly they can automatically see the calling customer's CRM data from the built-in browser in the agent app. This helps them to update customer details as they manage the call.
Location-Based Call Routing
Comstice Mobile Agent app has location-monitoring feature where we can have monitor agent locations and pick the agent based on their geolocation. This is particularly useful for the on-call agents such as medical support teams as well as on-site technical support services.
Cisco Finesse Chat Agent Support
Comstice Mobile Agent App can be used as a chat-only agent, offering the flexibility of mobile app for the Cisco UCCX Social Miner Chat agents.
Access to Agent Stats Team States and Call History
Another powerful feature is to be able to see the rest of the team members, their states and reason codes.
Compatibility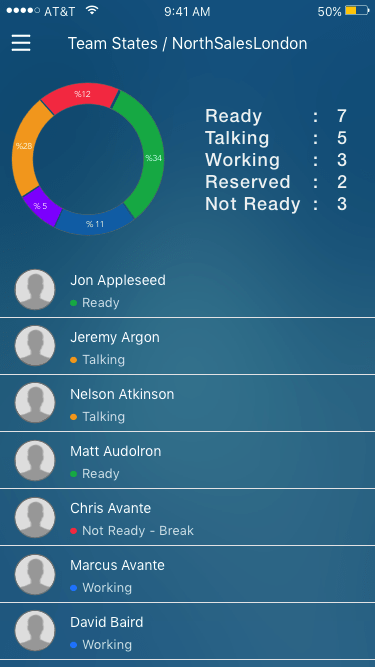 Comstice Mobile Agent app is a Cisco Finesse client that doesn't require an additional server. It supports any Finesse version and can be integrated into Cisco UCCE/PCCE v9.0 onwards or Cisco UCCX v 10.5 onwards. You can download Comstice Mobile Agent app from Apple Appstore or Google Play and run it in "Demo Mode" without any license or server integration required.For more information, please visit comstice.com/agent or subscribe to your YouTube channel for more videos.

Comstice is a Cisco Solution Partner specialising Cisco Contact Center solutions.