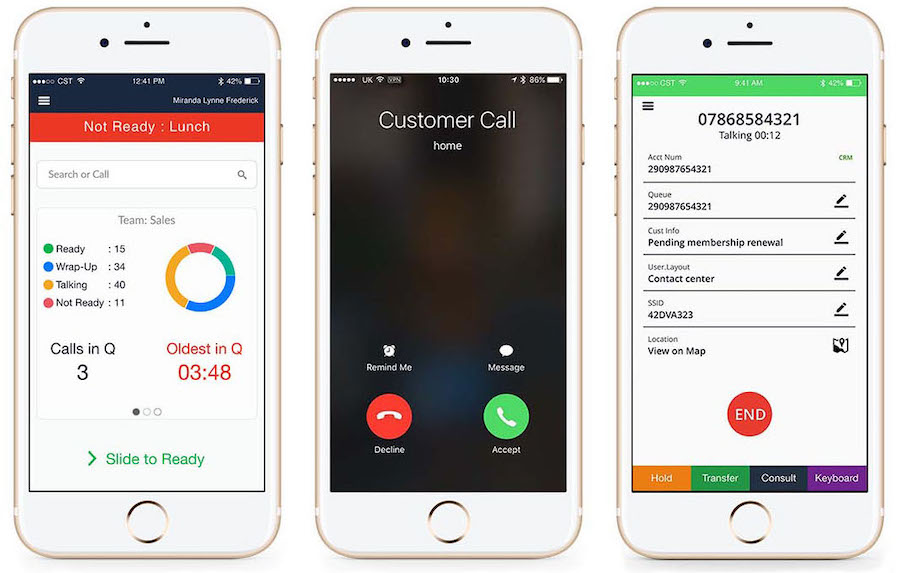 Comstice offers solutions for your Cisco Finesse to run without VPN and including WebRTC-based softphone. Your agents can log in, make and receive calls without any VPN using the Web-based Finesse client which also includes the softphone feature so that there is no need for Cisco Jabber or any other Cisco Phone. No installation required. You can check out Comstice Webphone for Cisco Finesse and Comstice WebPhone gadget for Cisco Finesse.
How Cisco Finesse VPN-less Works with Softphone
For Finesse features to work, there is a reverse proxy setup Comstice offers. This helps to login without VPN but also protect your Cisco Finesse and prevents it to be publicly exposed.
Comstice also offers WebRTC-based softphone which can be used in the UCCX as well as UCCE/PCCE. This helps to login as a softphone over the browser. Each WebRTC session acts like a SIP Phone on the Comstice SIP Proxy Server. Comstice SIP Proxy Server is integrated into your Cisco CUCM and terminates WebRTC sessions. There is no additional license needed on Cisco CUCM. You will create CTI Remote Devices (UCCx only) and a SIP Trunk to Comstice SIP Proxy on your network.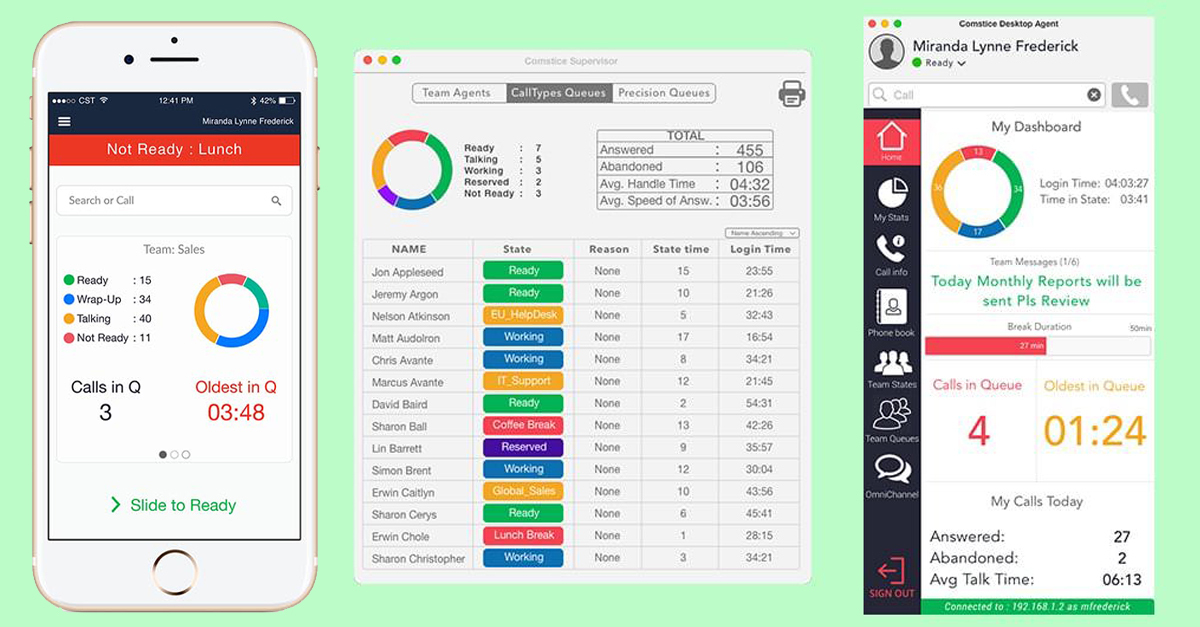 Direct Access to Specialists:In some cases, customers need to talk to a specialist during the day or out-of-hours. By using Comstice Mobile Softphone, employees can set themselves "available to take calls" and the call can be sent to the right resource automatically. When they are busy, they can change their presence and will not receive any customer calls.
Talk to More Customers over the phone: By bringing your employees and sales reps under the same telephony service umbrella, you can have a more flexible resource pool to handle incoming calls and making callbacks. By using the Comstice mobile app, these employees can carry on with their primary tasks while staying accessible on the phone via Comstice Mobile Softphone app.
Second Mobile Number: Your sales executives and other customer-facing employees can avoid sharing their actual mobile number and share their AWS number instead. When making calls, this number will be used and when receiving calls this number can also pick alternative resources if the employee is not available. It will avoid ringing mobile phones while busy and voicemail messages.
Switch between VoIP and Mobile Phone Line: When your mobile users do not have reliable mobile internet coverage, they can move to mobile phone line option to make and receive calls from the mobile network. Even in this case, the actual mobile phone number will never be disclosed to the other party. In outbound calls, Amazon Connect will call your mobile user from their cell phone line and then dial the destination and merge both calls. Customer will never be able to see your employees' mobile phone number.
Outbound calls from CRM apps and the webpage: Companies can add "Mobile Call" button to their CRM Contacts pages and this will call out the contact's number from Comstice Mobile app automatically.
CRM screen-pop for Incoming Calls: Comstice Mobile app also has a built-in browser and can automatically open the calling contact's CRM page on this browser inside the app.
Mobile Video Calls with the Customers: Comstice mobile app also supports video. Mobile users can move an existing Amazon Connect call to a video over IP call or customers can start a video call from the company's product page or the marketing emails.
Web Click-to-Call: Your customers or prospects can start a call from a marketing email, SMS text or product webpage. Comstice can pick the relevant resource and send the call to the mobile app as WebRTC call.
Employee-controlled Privacy: Comstice Mobile app helps to protect the employee's mobile number and availability. Employees can set themselves "Not available" so that the customer call will be sent to other available resources or alternative routes automatically.
User-to-user calling: Your employees and partners can call each other as VoIP calls. Once the user is in "available" state, anyone in the organization using Comstice Desktop or Mobile Softphone can call them directly.
Voicemail Access: Personal and team voicemail messages for Amazon Connect can be reached using Comstice Mobile Softphone app.
Callback List: Your CRM can automatically generate callback lists for each mobile user and they can call the customers back using Comstice mobile softphone app.