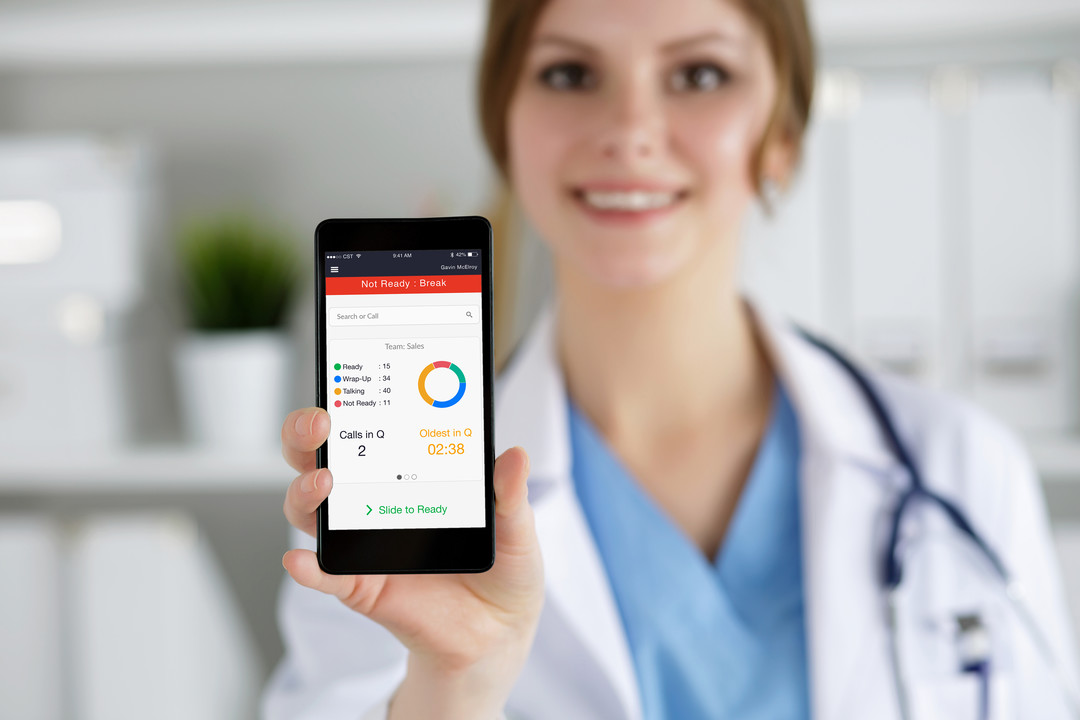 Mobility brings efficiency for many use cases and customer service is no different. It continuously needs new ideas to perform better. Here are the details of mobile customer service use cases and how you can transform your customer service into mobility with full data privacy.
Customer Journey Demands Better Communication
Customers need to communicate with various roles within the organisation and its partner network during their engagement with the business. Mobility helps to distribute the enquiries within the organisation through various channels. Using contact center functionality, employees can make themselves available or not available using the mobile agent app. They can also answer customer calls from their mobile phone line without disclosing their number to the customer. All these conversations can be reported in the contact center and audio can be recorded for compliance.
Mobilise Existing Contact Center Workforce
Ability to switch between their desktop applications and their agent mobile app offers great flexibility for customer service reps. They can start a conversation from desktop app and move to mobile app with the same agent ID and unified reporting. They can work from anywhere without any desktop PC required. Agents can be picked by the queue based on their dynamic geo-location when they are on the move.
Expand Customer Service Beyond Contact Center
There are many roles within organisations who are not full-time contact center agents but customer needs to talk to them directly. These employees can make themselves available using mobile agent app when they have time to help with the customers.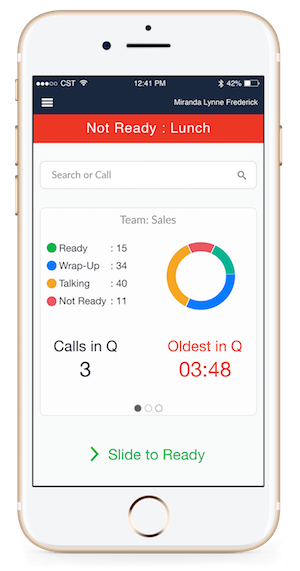 Benefits
No desktop PC required
Receive customer calls from mobile phone line
Pushing customer's CRM data via built-in browser
Geo-location based agent assignment
Full contact center reporting and compliance recording
Protect your mobile phone number or any other personal information
Use Case: Distributing Calls to Retail Sales Points
Retail sales points have many reps who can make themselves available on their mobile agent app when they have time and respond to customer enquiries. Since they don't need a desktop PC, they can make themselves available, lock their phone and put it into their pockets. It is a great feature to redirect the customer to the nearest sales point with a contact person there while getting the full report and voice recording of the whole conversation.
Use Case: Ability to contact the nearest insurance broker
In case of regional resellers and partners, mobile agent app helps to include those parties into your contact center environment without providing any IT infrastructure or additional PCs, hardware or software. Using their mobile agent app, they can login to your contact center and make themselves available. If they need to meet with the customer in person, they can receive the customer's geo-location as a call variable and using the built-in map, they can drive to the customer if needed.
Use Case: Nearest On-Call medical staff or Technician
Medical experts or technicians can easily be part of your contact center environment. They can make themselves available on the app and receive calls from their mobile line without exposing their phone number. Once they receive the caller with geo-location, they can drive to the location using the built-in map.
Use Case: Hospitality
Front desk staff, shuttle drivers, kitchen staff, event organisers can all be part of the customer journey and accessible by the customer when they are available.
Use Case: Public Services
Many roles within the public services are not desk jobs. Ability to have the flexibility of being mobile contact center agent bring higher availability and service levels for the citizens. Geo-location based resource assignment also helps to distribute the enquiries relevantly.
Mobile Customer Service helps businesses to minimise the bottleneck in their call centers. It also helps customers to communicate with various roles within the organisation easily during their entire journey.