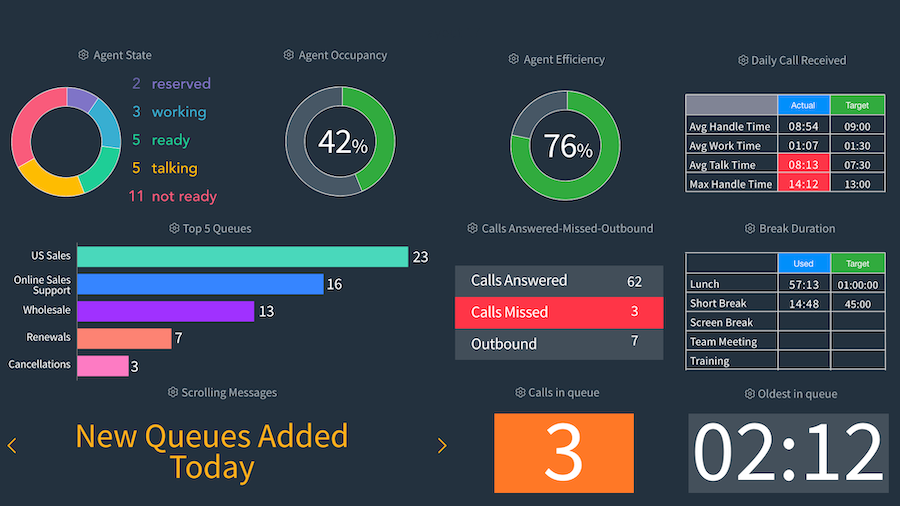 Your agents can monitor their real-time and daily performance from a browser page that your team leaders can create. You can set daily goals and thresholds for each team and agents can monitor their performance against their targets.
Emergency Services in the UK
Emergency Services in a particular region in the UK needed to improve service quality urgently and they were looking for solutions.
Call Handlers, Clinicians and First Responders needed better visibility about the real-time activity and their daily performance. Team leaders wanted to set goals for;
Average Handle Time
Average Talk Time
Average Work Time
for each team member. Agents could monitor their goals and see where they are, real time for the whole shift.
Comstice Wallboard was able to provide individual real-time dashboards for each agent. Agents can login using SSO and display their personal real-time dashboard during the day. Team leaders can configure these dashboards for their team members, add and remove indicators as they prefer.
Integrate Third-Party Data
Third-party information can be displayed as well as Avaya statistics since this is a universal dashboard for each agent. Number of tickets opened, any third-party chat and email activity can be added here for agent to take action.
Workforce Management adherence information can also be added so that agents can see the Planned vs. Actual agent activity.
Daily, Weekly, and Monthly Scorecards by Email
You can also blend this feature with scheduled scorecards for the agents. Agents can monitor their performance by checking the reports you can send as an email weblink.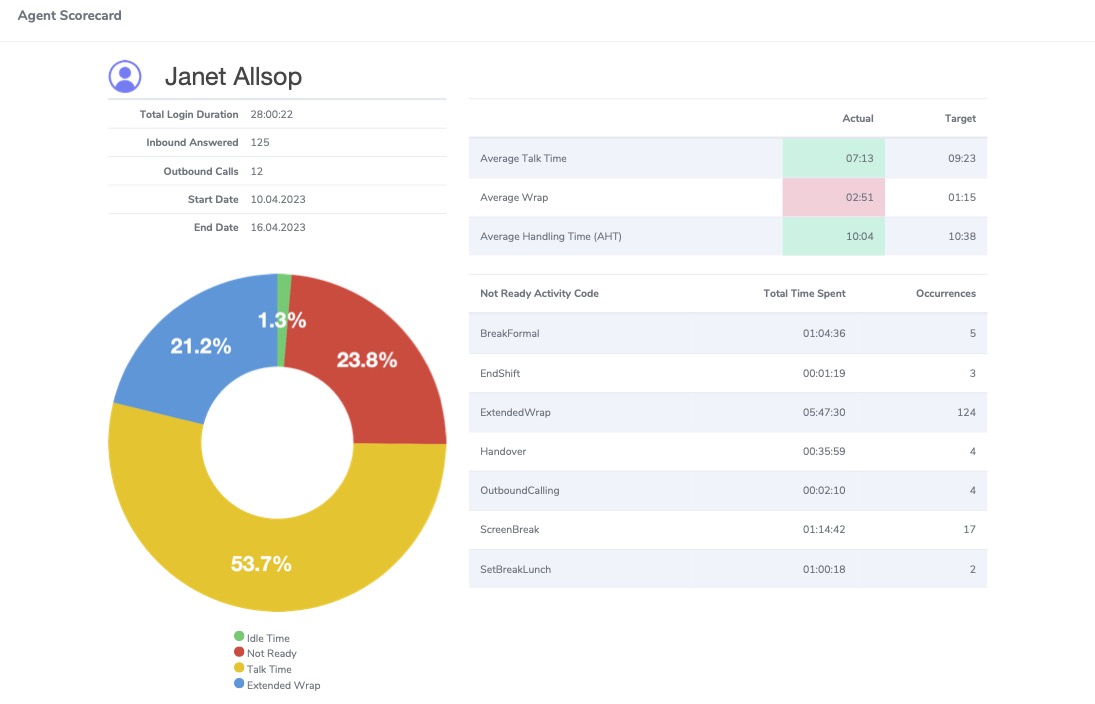 Agent can log into their reporting portal using SSO and access their scorecards securely and save as PDf if they prefer. Team leaders can update the content of these scorecards based on their business requirements, including third-party data.
Conclusion
Comstice CMS Wallboard offers flexible dashboarding and monitoring options for Avaya contact centers. You can automate reporting, and create real-time alerts and notifications by email and SMS for a better customer experience.