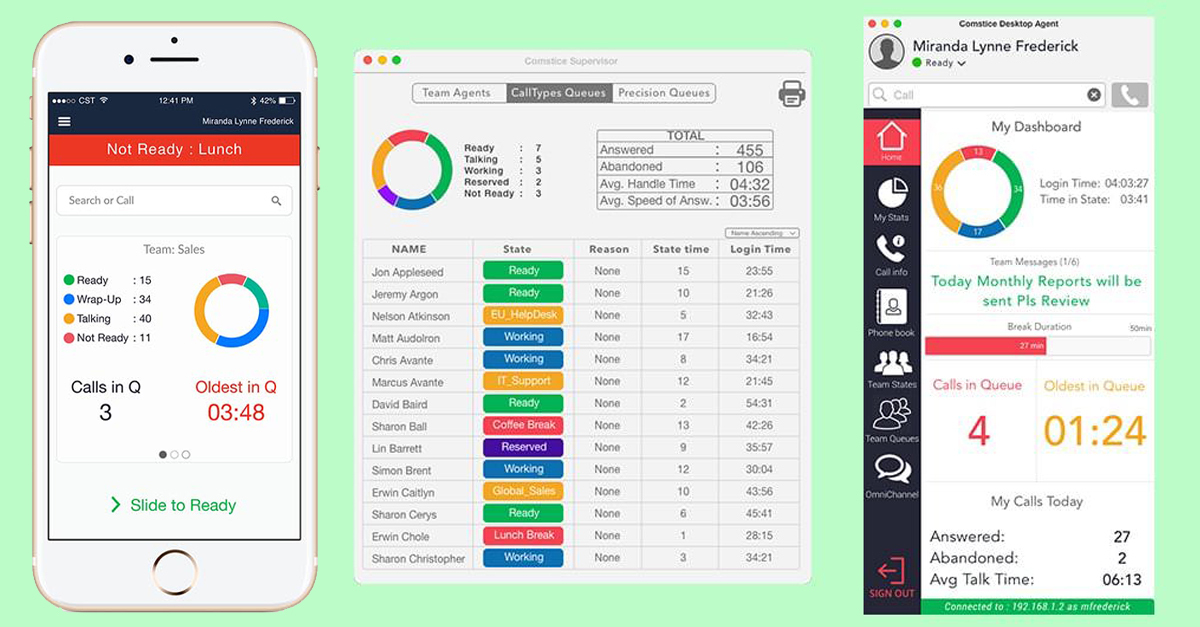 How can we integrate Avaya Communication Manager with Amazon Connect? What are the use cases, benefits, limitations, and features? In this post, we will answer all these questions.
Amazon Connect is a cloud telephony service by AWS, mainly positioned as a call center-centric service in the cloud. Integrating Avaya Communication Manager, Avaya's core enterprise telephony technology with Amazon Connect can offer interesting use cases, particularly in remote working scenarios as well as communicating with the partner and franchise networks. Comstice desktop and mobile solutions can help to achieve this integration and offer many key enterprise telephony features both in mobile and desktop use.
Use Cases:
There are many scenarios you cna create to handle various business requirements. It can be used;
to migrate the remote working staff to Amazon Connect while they can still communicate with Avaya Communication Manager endpoints, make and receive PSTN calls through avaya CM voice trunks.



Figure 1: Comstice Mobile Connect app for IOS and Android can register to Avaya CM and Amazon Connect at the same time

For creating a franchise telephony network; Franchise partners, retail sales points can use the IPad/Tablet version of Comstice Softphone app. They can make and receive customer calls as well as enterprise calls. Calls can be routed based on the geo-location of the caller to the nearest franchise point



Figure 2: Avaya CM Amazon Connect Topology

In order to eliminate audio issues in Citrix / VDI scenarios by using mobile softphone over Wifi
As a cloud call center and for handling customer service tasks while keeping Avaya CM in place
For phased migration of enterprise telephony services from Avaya CM to Amazon Connect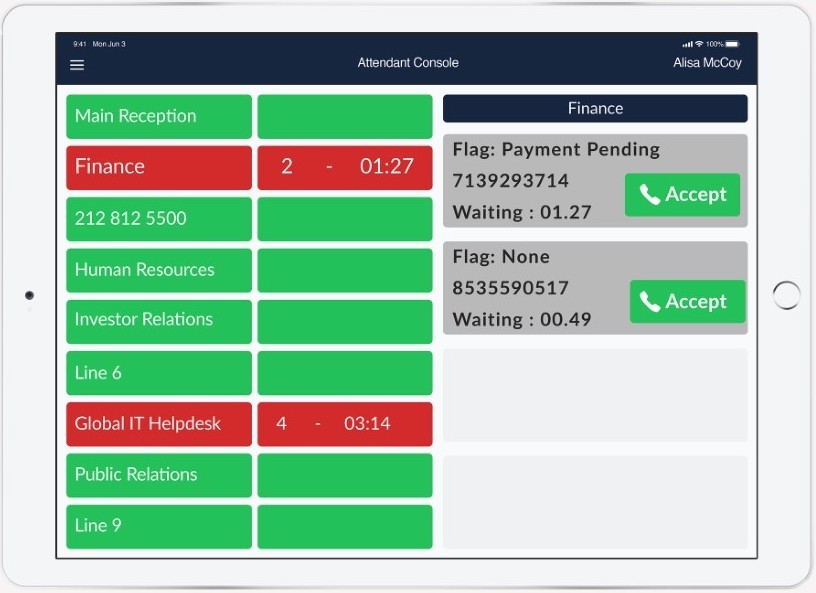 Figure 3: Comstice Mobile Connect also includes Attendant Console features
Benefits:
Best of both worlds: Maximising the benefits of on-premises and cloud for the enterprise telephony with this unique solution
No VPN is required for remote users.



Figure 4: Comstice Mobile Connect Manager Assistant Skin

Built-in audio recording, seamless mobile availability with Ready / Not Ready feature
More flexible remote working scenarios/li>
How It Works:
Amazon Connect is a WebRTC-Based telephony and call center service. Comstice desktop and mobile softphones can act as Amazon Connect softphones as well as standalone WebRTC phones which can be integrated into Avaya CM. Same client can make and receive VoIP calls from Avaya CM and Amazon Connect on the desktop and the mobile.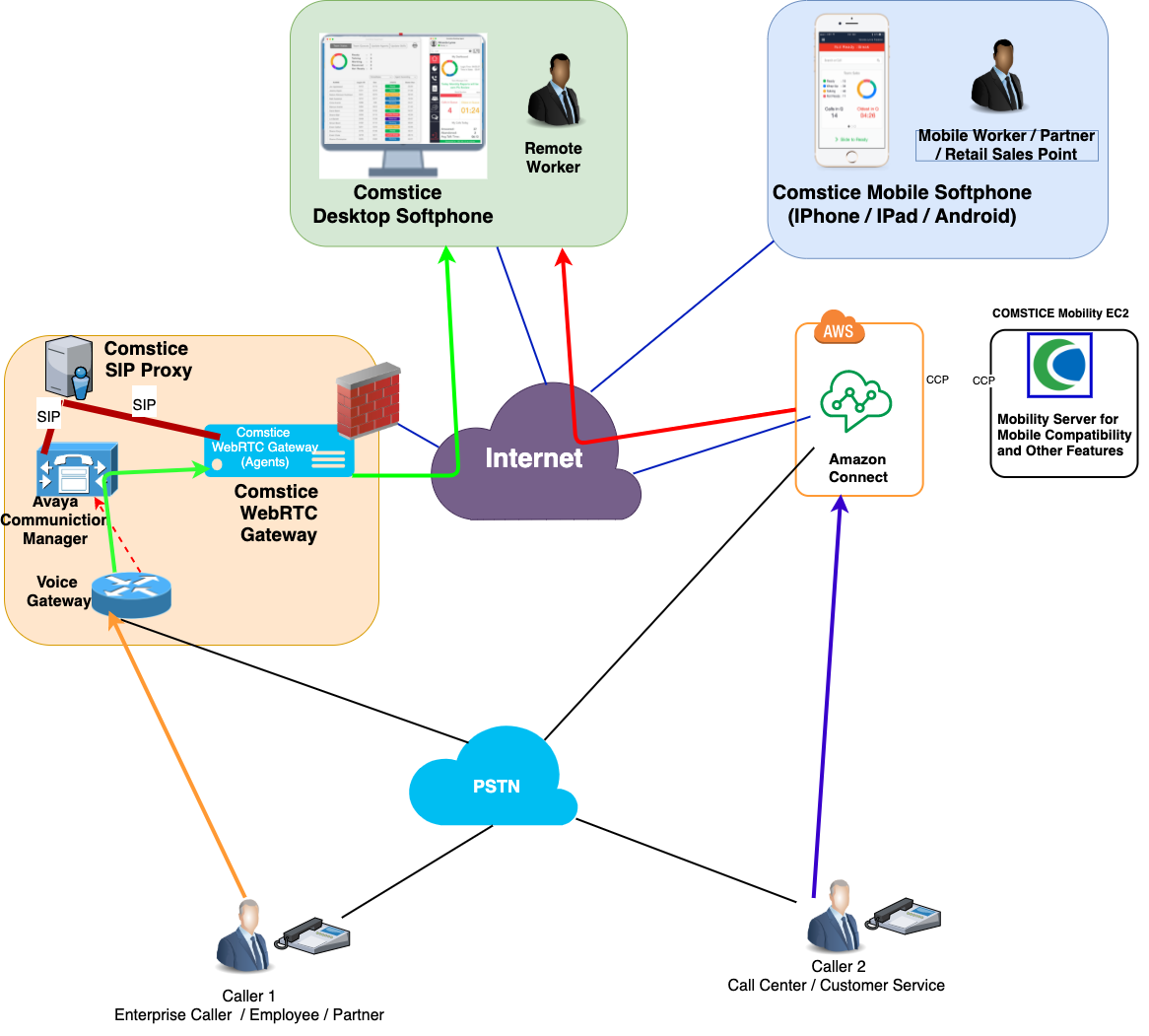 Figure 3: Avaya CM Amazon Connect Integration Topology
Comstice softphones will register as a WebRTC phone to Comstice WebRTC Server on your network. These phones act like a SIP phone but offer more secure RTP (using sRTP) and signaling (using HTTPS) features than a traditional SIP phone. Avaya CM will have a SIP trunk to Comstice SIP Proxy on your network and Comstice phones will be seen as any other third party SIP Phones.
On the other hand, Comstice Phones are also registered to Amazon Connect as softphones. So they cna go to ready, not ready and receive calls from the Amazon Connect queues. They can also make outbound calls either Avaya CM or Amazon Connect based on your configuration.
For example; your franschise partners can use Comstice Mobile Connect app on IPhone, IPad and Android devices. They can receive calls from call center queues, they can transfer those calls to other queues or agents using Comstice softphones. They are also part of the Avaya CM dialplan; they can make and receive calls to other Avaya CM phones based on their calling permissions.
Limitations
There is no direct SIP trunk or any similar VoIP integration between Amazon Connect and Avaya CM. Therefore, calls received from Avaya CM can not be transferred to an Amazon Connect queue as a VoIP call. They need to be transferred through PSTN.
Similarly, any call received through Amazon Connect and handled by an agent can only be transferred to an Avaya CM phone user only when they are using Comstice softphones.