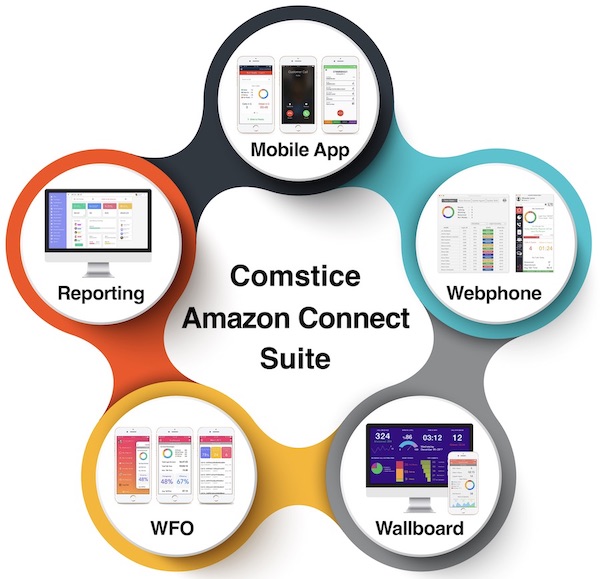 Amazon Connect is a cloud contact center offering platform as a service features. This document lists the parameters required to log into your Amazon Connect instance using Comstice Mobile Connect app in IOS and Android.

Amazon Connect Instance Information needed for Comstice Mobile Connect
| Parameter | Value |
| --- | --- |
| Amazon Connect Instance ARN | |
| Amazon Connect Login URL | |
| Agent Username | Only agent accounts can retrieve Amazon Connect state information. You need to create a new user dedicated to Comstice with agent permissions and a dummy routing profile. This user will be used to login and retrieve the agent state information. |
| Agent Password | Password for the Agent User created for Comstice Mobile App |
| Azure AD Tenant ID | Only if Azure AD is used |
| Azure AD Client ID | Only if Azure AD is used |

Update Amazon Connect Approved Origins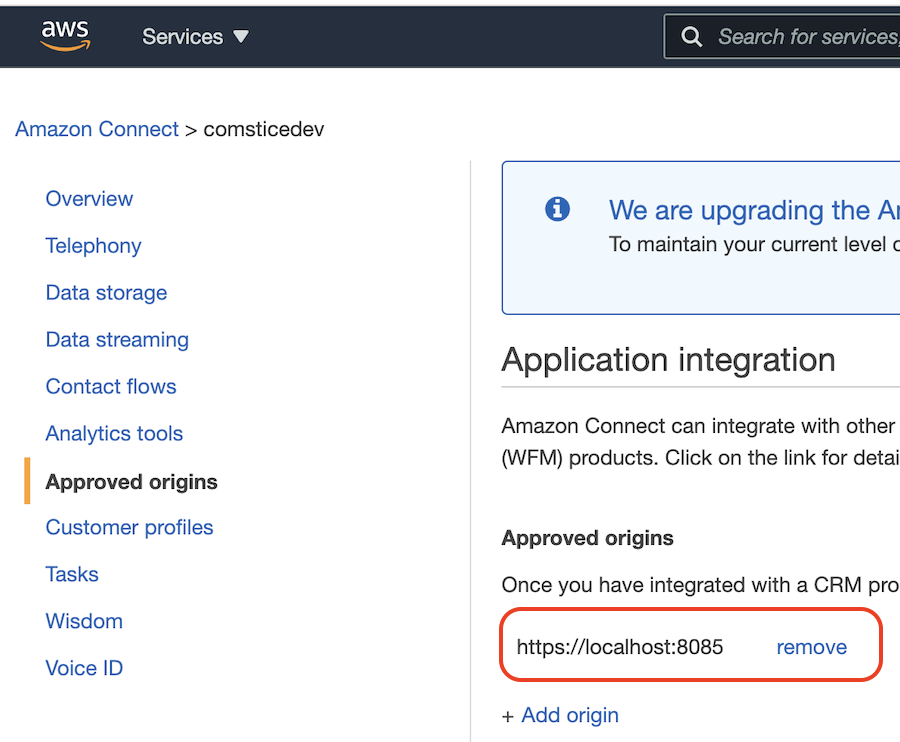 You need to add the following URL into Amazon Connect instance "Approved Origins" settings;
https://localhost:8085
You also need to enable "Auto Answer" on the agent user accounts for the mobile app. It will soon be done by the mobile app itself but currently, you need to manually enable the Auto Answer. User can still choose to accept or reject the incoming call.