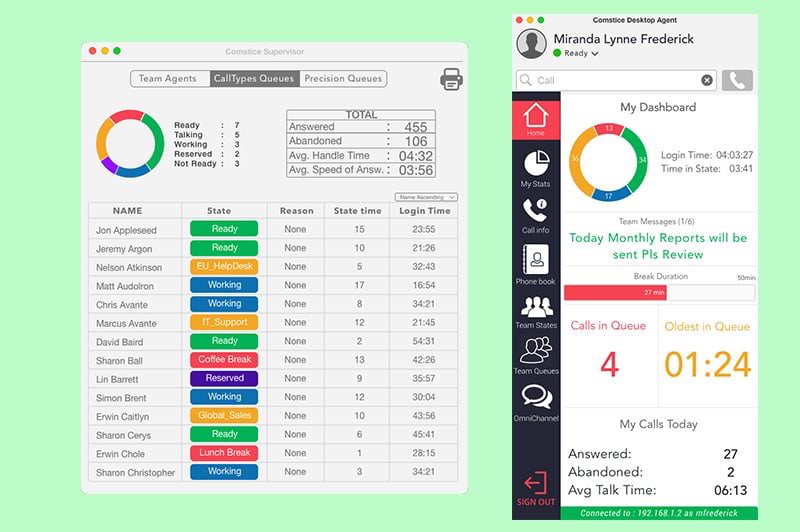 You can use Plantronics and Jabra headsets with Amazon Connect using Amazon Connect softphone by Comstice. Comstice Amazon Connect softphone includes APIs for Plantronics and Jabra so that your agents answer the calls even when they are not at their desks.

Call center agents use specialists headsets from major brands such as Jabra and Plantronics.
Plantronics - Poly Headsets supported by Amazon Connect Softphone;
Plantronics - Poly Voyager Headsets
Plantronics - Poly Encorepro Headsets
Plantronics - Poly Blackwire Headsets
Jabra headsets supported by Amazon Connect Softphone;
Jabra Engage Headsets
Jabra Evolve Headsets
Is your headset not in the list or from another manufacturer?
Contact Comstice
and we would be happy to add your model of headsets into our list of supported call center headsets for Amazon Connect.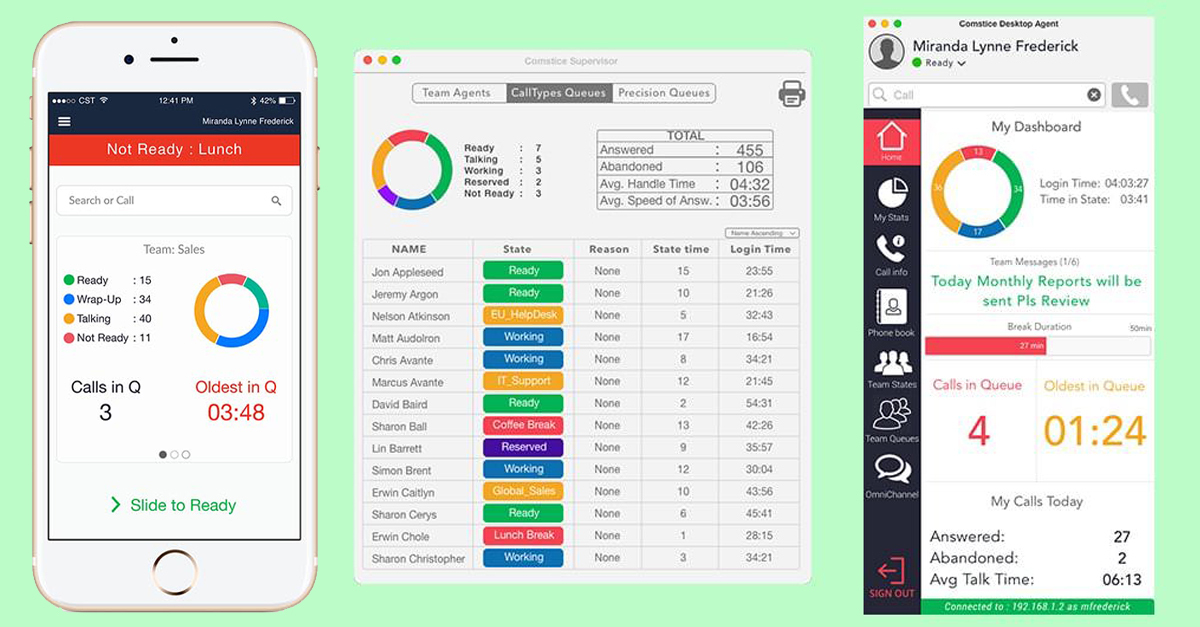 Make Amazon Connect Production-Ready with Comstice
Amazon Connect offers pay-as-you-use cloud telephony and call center service. It is very configurable, however many key contact center features are not available out of the box. Users can not make a direct VoIP call between each other for example.
Comstice Amazon Connect Softphone which is available as a Webphone, Thick Client and as a Mobile app helps to avoid those issues and also offers missing features in Amazon Connect such as;
Easy CRM Integration with no coding
Agent to Agent VoIP and Video calls
Customer video calls
Audio and visual alerts, screen-pop for the calls waiting in the queue
Agent Performance Stats
Detailed Call History with callback option
Team States visibility
Team Queues visibility
Group Pick Up
Phone Book, speed dials and corporate directory
Calling any phone number on the web pages via Amazon Connect
CRM Screen-pop for the incoming call
Name of the Caller in the incoming call
Click here for more information about Comstice Desktop Softphone
Click here for more information about Comstice Mobile Connect App
For Amazon Connect Metrics: Comstice Quartz Reporting and Analytics
Amazon Connect does not offer a direct database access and only provides a handful of reporting templates. Using Comstice Quartz Analytics and Reporting, you can capture and store your historical data, use 30+ reporting templates available by Comstice, also forecast resources and run shift schedule in the same platform.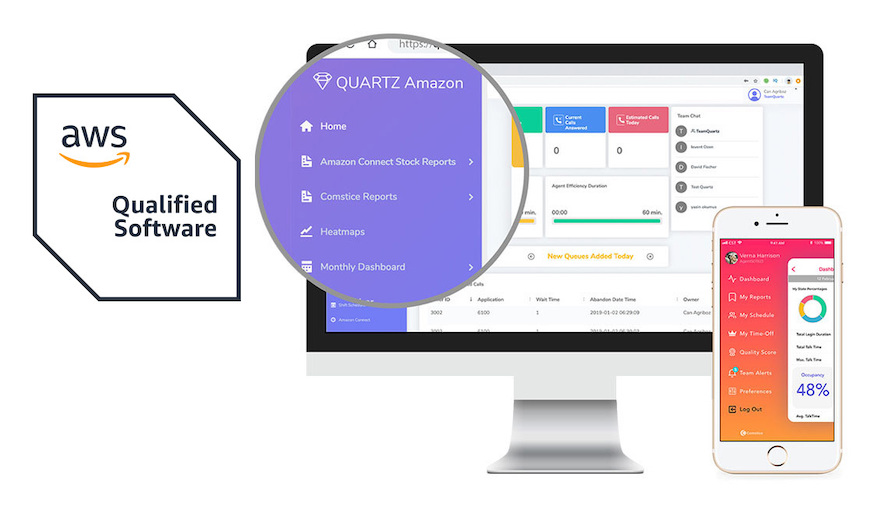 For Amazon Connect Real-Time Analytics and Notifications: Comstice Wallboard
Real-Time Analytics and Notifications in Comstice Wallboard help agents and team leaders to monitor the real-time activity and optimise team performance using web-based configurable wallboard views, mobile app and desktop ticker.