Customer Journey Maps for Contact Centers
Real-time and Historical interactions for better customer engagement. On-premise solution to understand every journey, anticipate the need and predict the sentiment.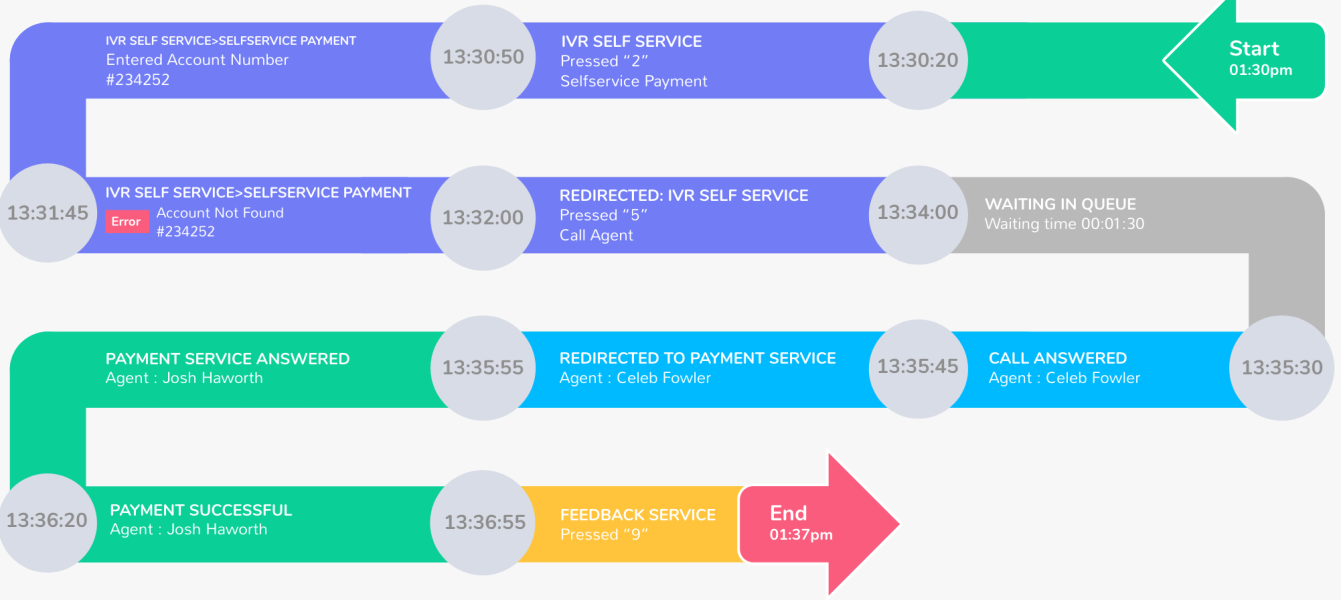 Overview of Customer Journeys
Contact center agents and the stakeholders can visualise the date and the channel of each interaction for a specific customer.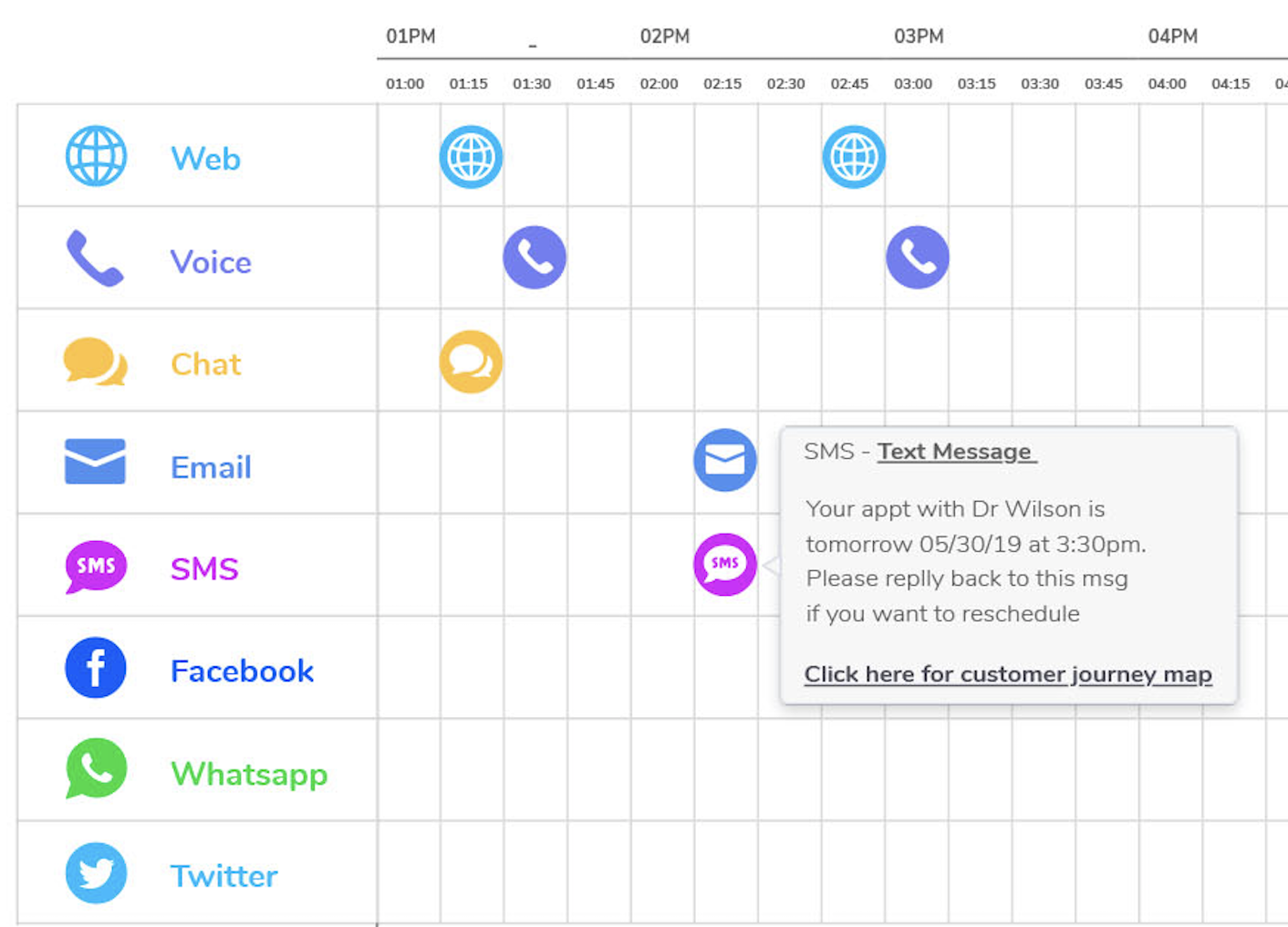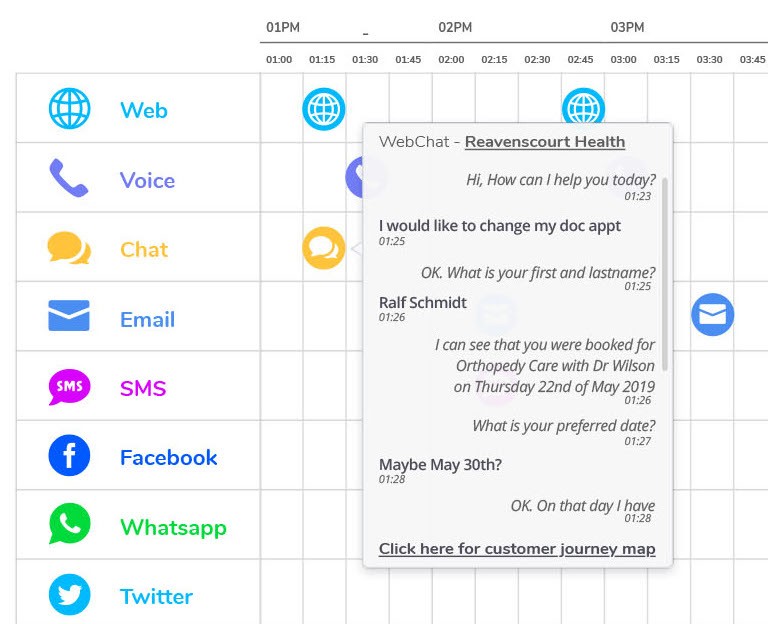 Details of Each Interaction
You can click on each interaction and see the details. This can be the chat history, email thread, SMS messages or call journeys.
Why Customer Journey Maps
Better Sentiment Management
Agents can see the customer's current journey real-time and proactively offer a next step.
Higher First Call Resolution
Ability to see the overall customer touchpoints and conversation details help agents to understand the context.
Optimising Contact Flows
Using these visual journey maps, businesses can identify and resolve the issues in the contact flows quickly.
Real-Time Customer Journeys
Customer journey of the active call can be presented to the agent real-time for better customer sentiment and higher resolution rate.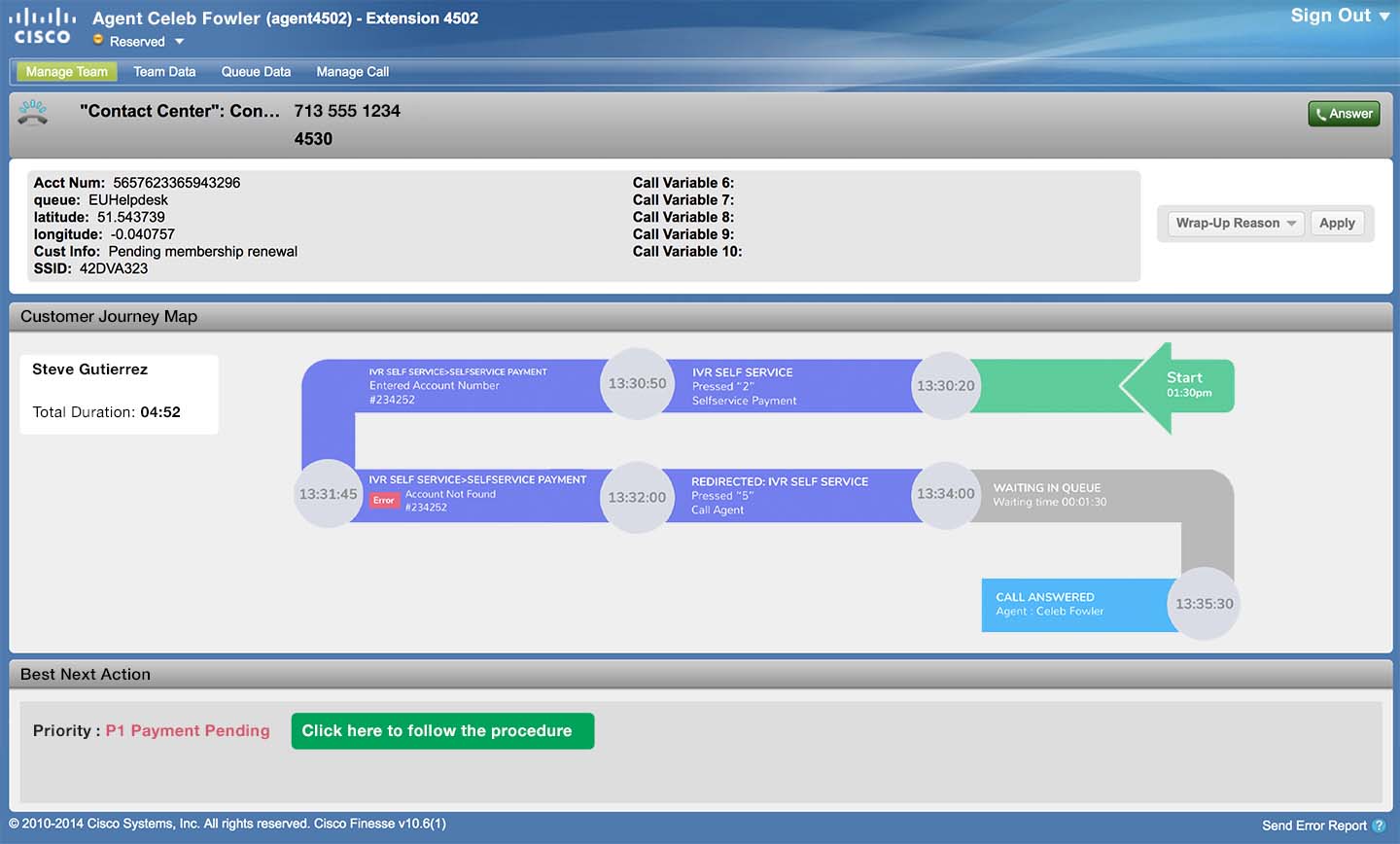 Blending with Best Next Action
Customer journey maps can also be blended with best next action for the agent while handling the call for the best way forward for both parties.