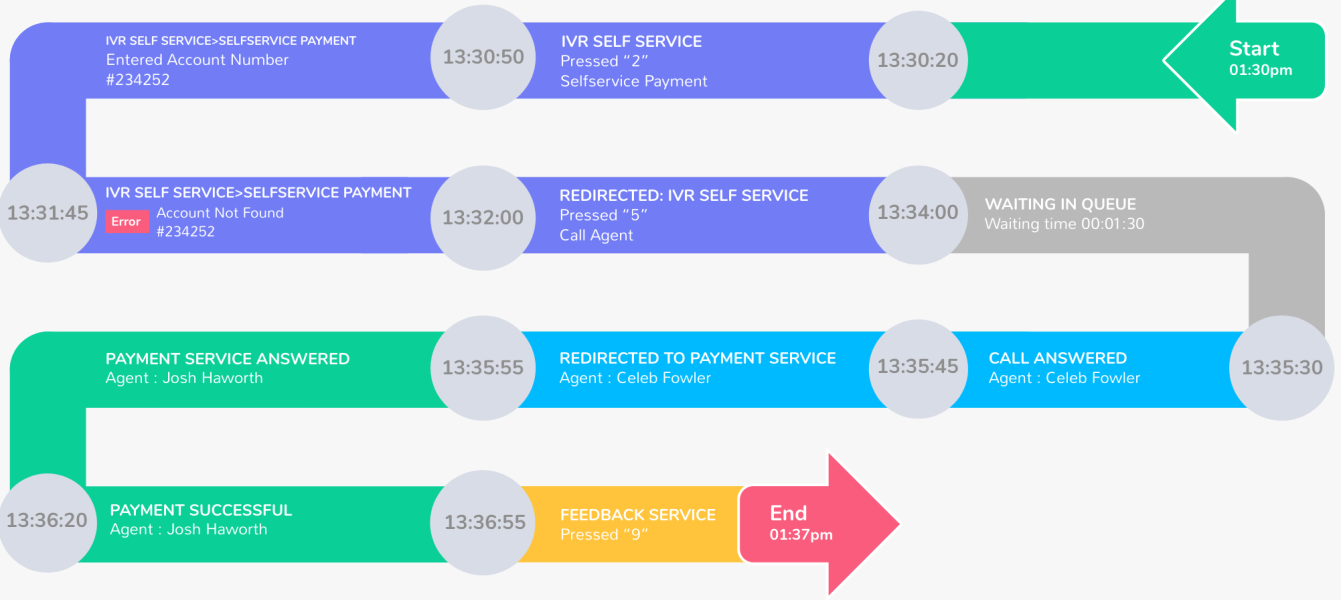 Customer interactions with the businesses through digital channels can be visualised for serving the customers better. Proactively assessing the customer journey and the sentiment helps to offer the best next action more accurately.
The Goal
There may be goals specific to your business and processes, however the three main goals for customer journey mapping in contact centers are;
Ability to turn negative sentiment into positive by proactively identifying and acknowledging customer's frustrations from the maps
Quickly analysing the sentiment to offer the best next action which is win-win for both your business and your customer
Eliminating repetitive calls or other interactions for the same topic
Omni-channel Customer Journeys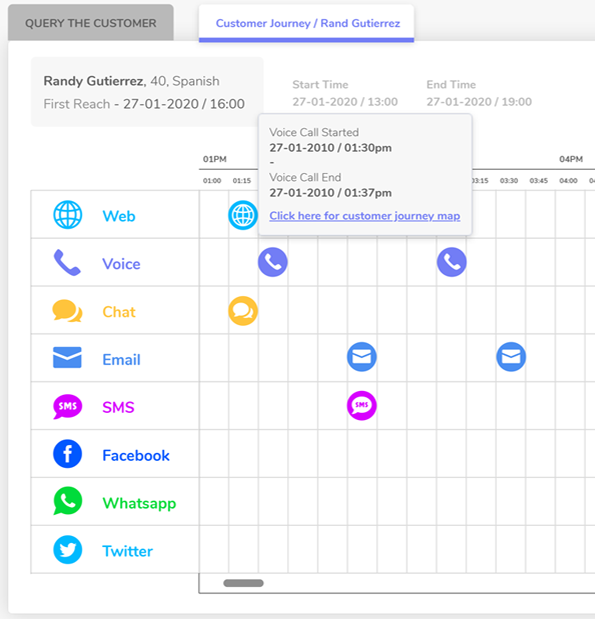 Ability to visualise the recent interactions from various channels is important to validate the expected processes as well as identify the stress points.
Details of Each Interaction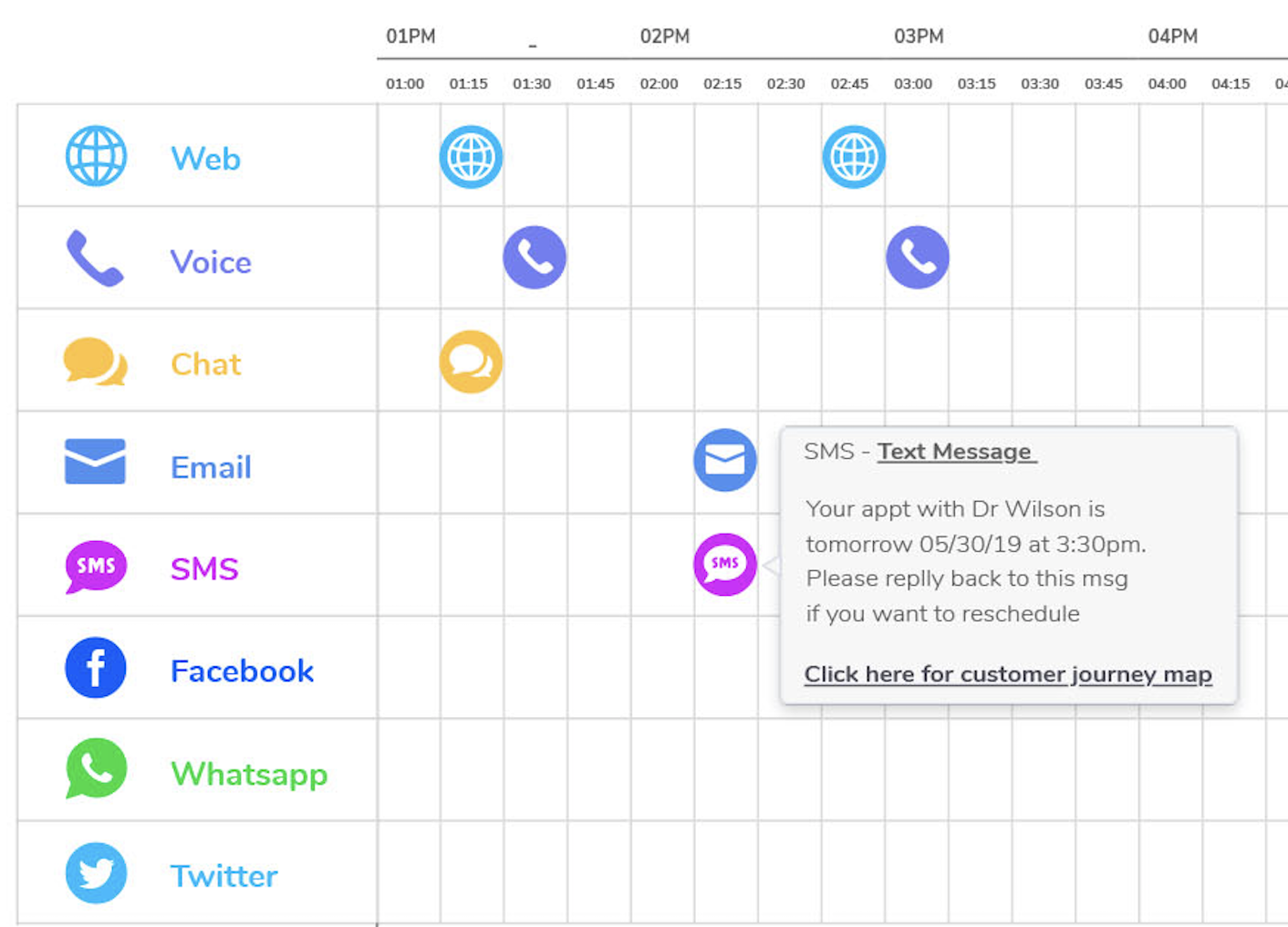 Agents can access to the details of each interaction to gather more information before customer tries to explain her journey.
Check the Interaction Details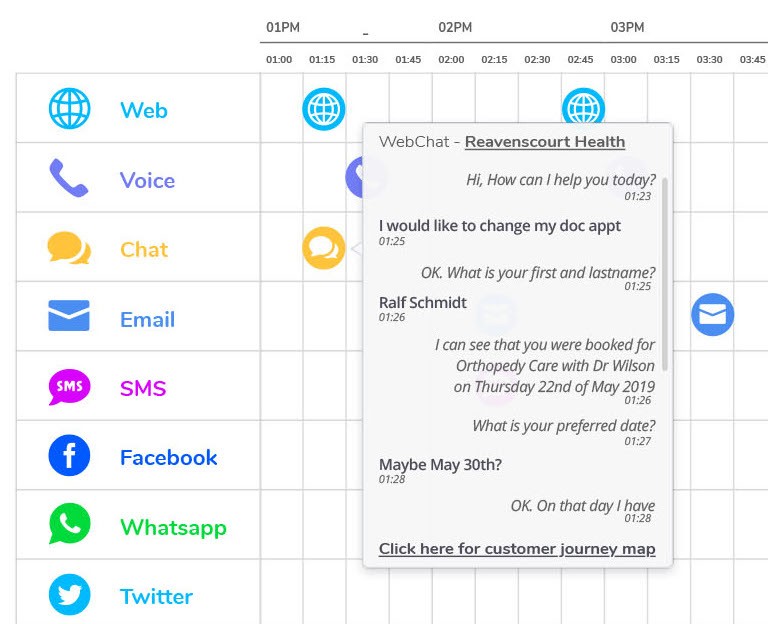 Agent can see the full conversation to better understand the interaction, what was promised and what the actions were.
Presenting Real-time Customer Journey to Contact Center Agent
Along with the historical interactions, contact center agent can see the steps the customer has gone through before getting connected to the current call.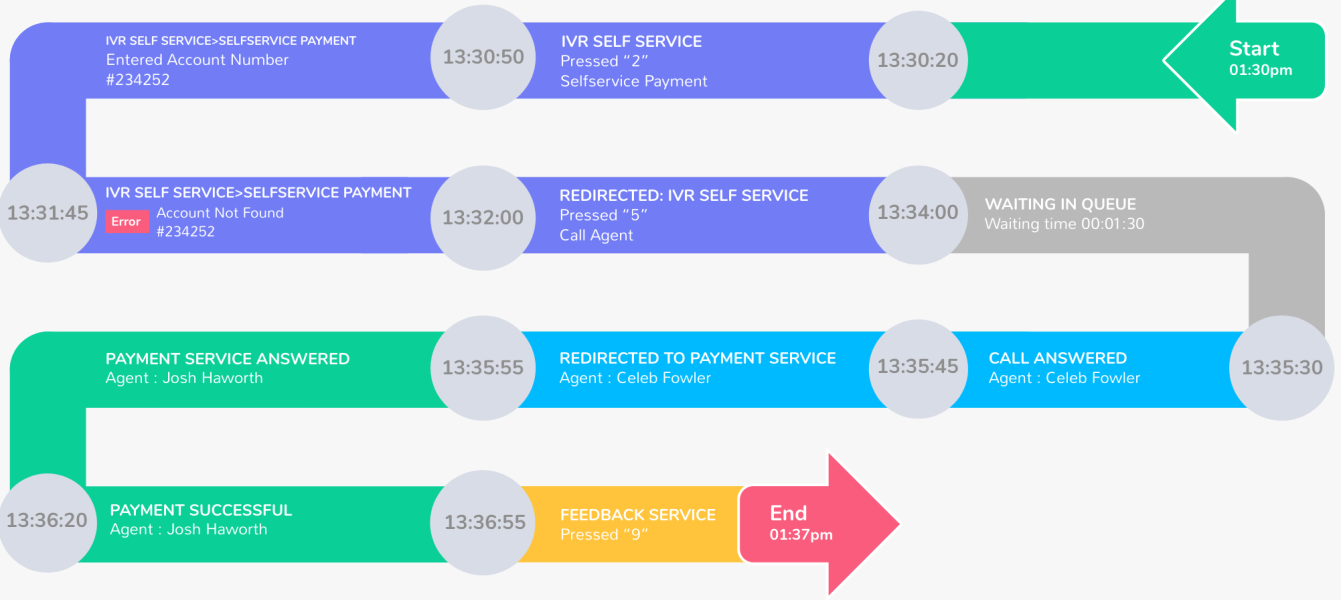 This helps to offer best next action proactively. Once the customer agrees, agent can move the conversation towards the common goal with the customer.
Text Script of Audio Calls
Final point of the customer journey map is analysing the text script of the conversation real-time and narrowing down the possible next actions for the customer.
Conclusion
Customer Journey Maps aim to visualise a vast amount of customer interaction data for the agent to better serve the customers. They also help to fully analyse the customer's interactions to optimise the procedures of engagement for better results.
I am the managing director of Comstice Inc., a technology company offering contact center analytics and customer engagement solutions for better customer journeys and more accurate best next actions for the customers. For more information, please click here.