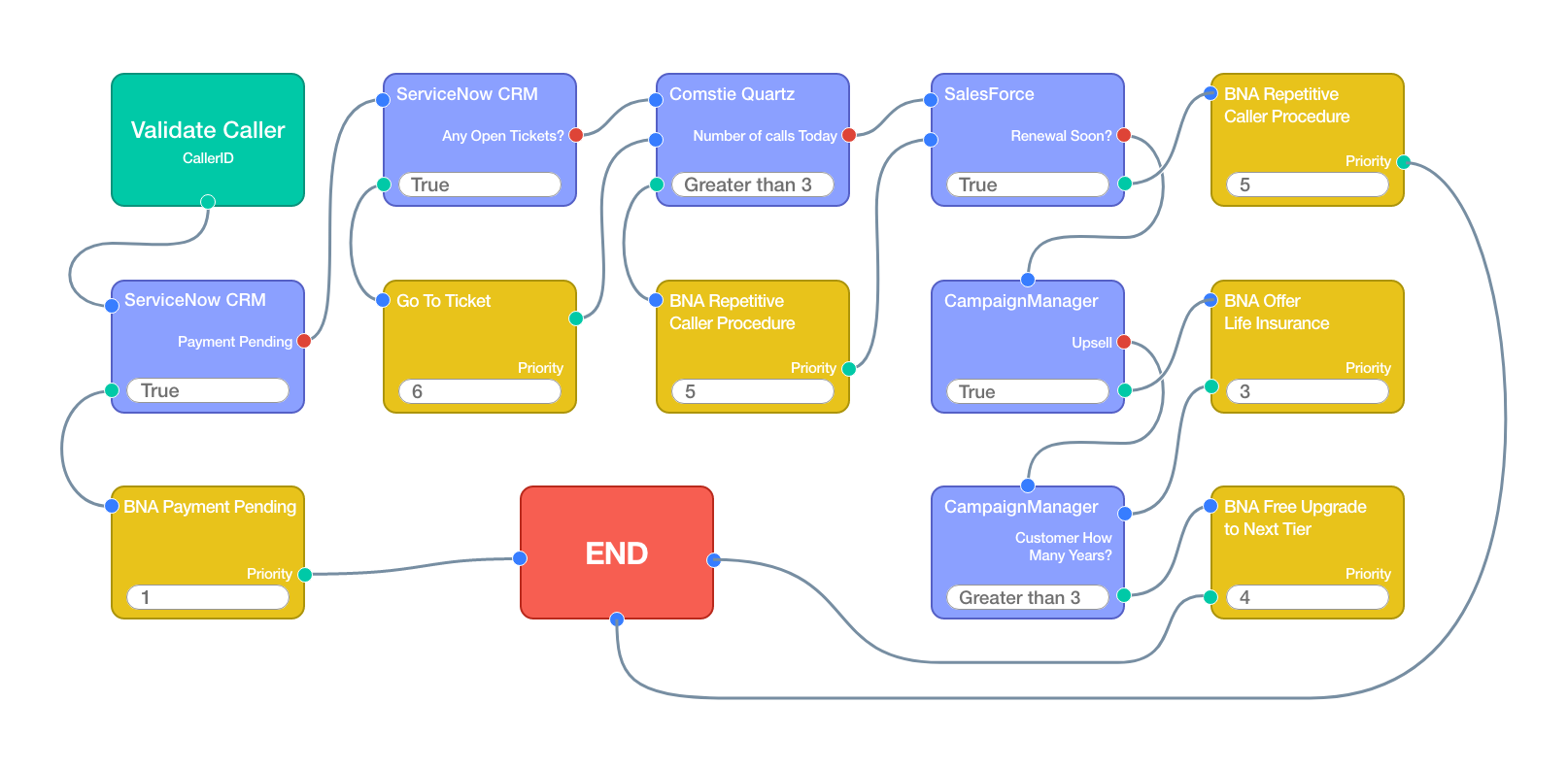 Offering intelligent next actions real-time while handling the callers in a contact center creates great value for the customer and the business. Ability to blend the customer experience, real-time information with the right business direction helps to achieve outcomes that are win-win for both the customer and the business.
The Goal
Contact center reps need to consider various parameters from different sources to decide how to handle the call. They then have to think about how to present this action to the customer. And all these need to happen in a very short period of time. Best next action algorithms make the most suitable decision real-time and present to the agents, so they can deliver it to the customer.
Determining What is the Best
Best next action algorithms blend number of criteria from multiple data sources and offers the most suitable action real-time. Potential data sources are;
Customer's real-time call center IVR journey
Real-time service status (i.e. service outages which may affect the customer)
Data provided by the customer on the IVR, such as menu options selected, queue information
Any campaign criteria; in case the customer is identified and her profile matches any campaign criteria for upselling or other actions
Any CRM flags; payment pending, renewal due, loyalty rewards available etc.
Any other events which can be used potentially in the decision tree
Creating Decision Trees
Based on the parameters from various resources, a decision tree can be created by the team leaders and applied to the specific skill. Based on all the criteria, a decision is made for the best next action and presented to the agent console real-time.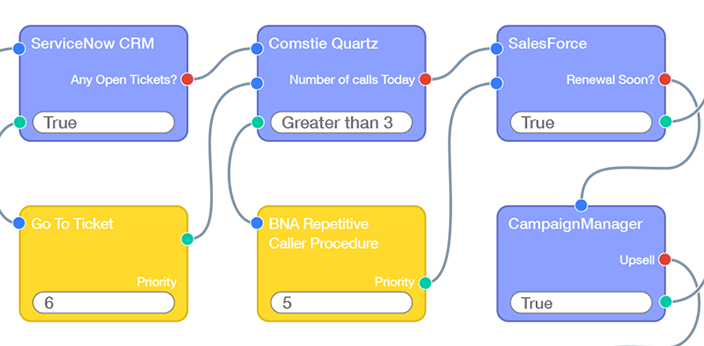 Customer Journey Maps in Contact Centers
Best Next Action can be offered with Visual Customer Journey Map which helps agents to have more information about the customer's recent interactions and helps to deliver the best action with a stronger case to the customer.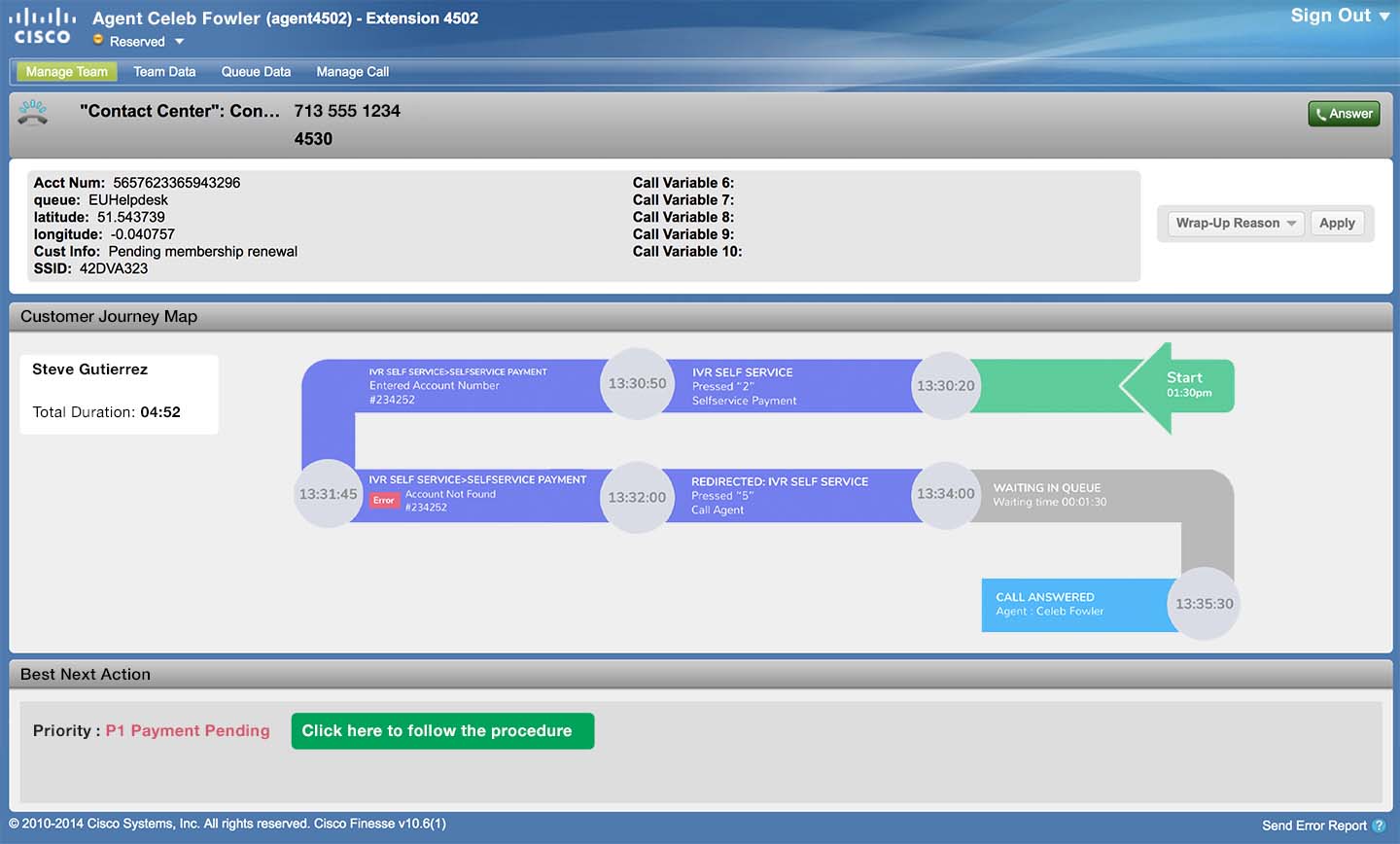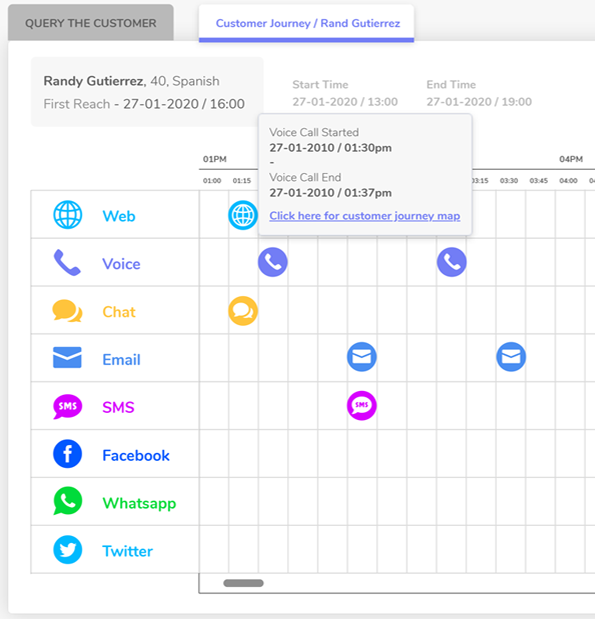 To AI or not to AI
At this point in the post, I should have used the phrase "AI-Based". It is important note that you need a large data set to make these decision using machine learning. If you have such dataset, AI can help to automate the decision-making without any decision tree design needed. Otherwise, designing and optimising decision trees using a graphical user interface helps to achieve the results faster, especially in the on-premise contact centers.
Conclusion
Best Next Action decisions help contact centers to blend data from various sources and determine what is the best way to move forward using the decision trees designed by the business. This helps to increase first contact resolution as well as sales and renewals.
Comstice offers multi-vendor contact center reporting and analytics solution Comstice Quartz , Customer Journey Maps and Best Next Action solutions for contact centers. You can click here to request a demo.