On-premise solution for real-time decisions for the best interest
Proactively determine and present the best way to move forward to call center agents for the calling customer. Maximise first contact resolutions, increase upselling and renewals.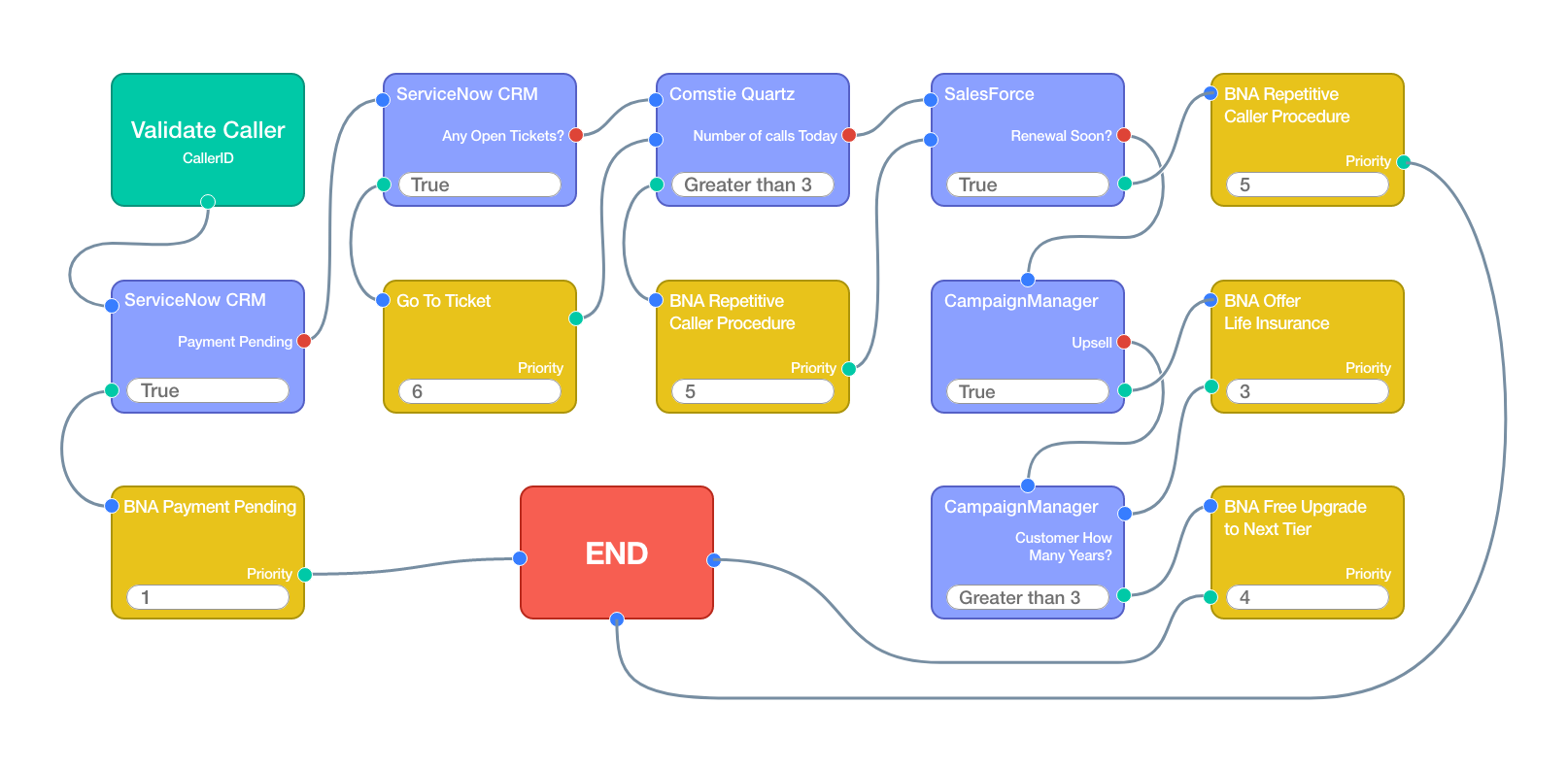 Decision Tree: Multiple Criteria from Different Data Sources
Business stakeholders and team leaders can create and update the decision tree using the visual interface. They can add multiple criteria from various data sources such as CRM, billing, ticketing platforms as well as any database, csv file, API or a similar dataset.

Decision Steps
Each decision step includes one or more decision rules from different data sources. These rules can be AND or OR logical operators.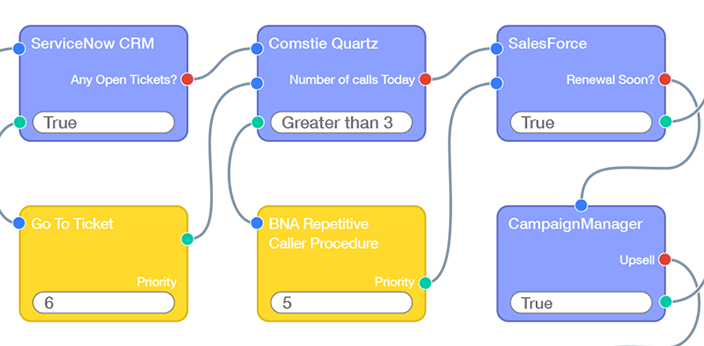 Action for the Best Interest
Present the best option for the customer and the business to have a win-win decision to move forward
Higher First Contact Resolution
Automate the decisions for the most accurate action given the real-time circumstances
Minimise Call Handle Time
Eliminate the data gathering steps for the agent and apply the proposed action quickly
Real-Time Customer Journeys
Best Next Action modules are often blended with Customer Journey Maps. Customer journey of the active call can be presented to the agent real-time for better customer sentiment and higher resolution rate as well as the past engagements from various channels.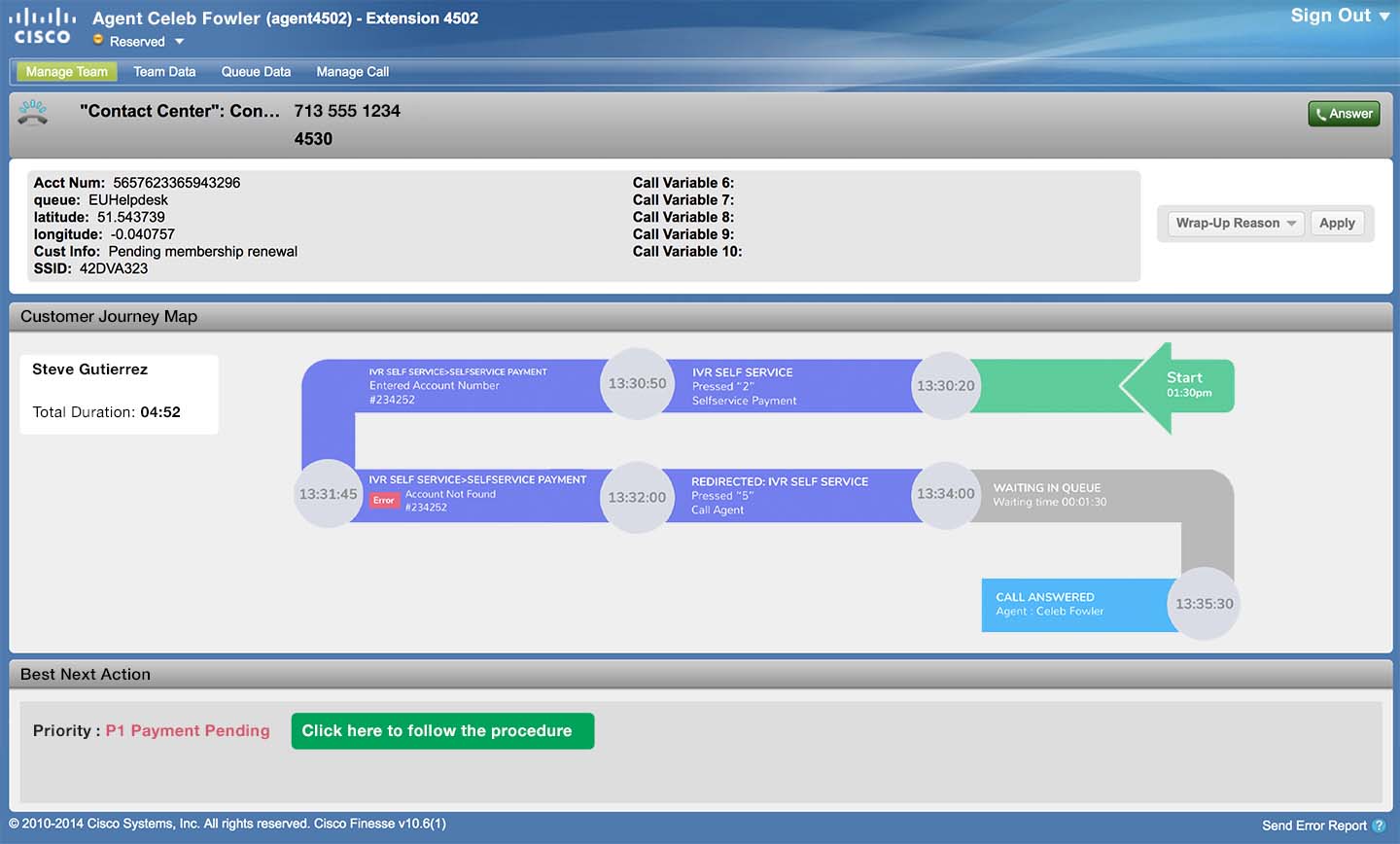 Blend with Customer Journey Maps
You can blend Best Next Actions with Customer Journey Maps. Customer Journey Maps help you to understand the steps customer has taken and manage the sentiment, while best next action saves time by automatically deciding the next steps best suits to the customer.