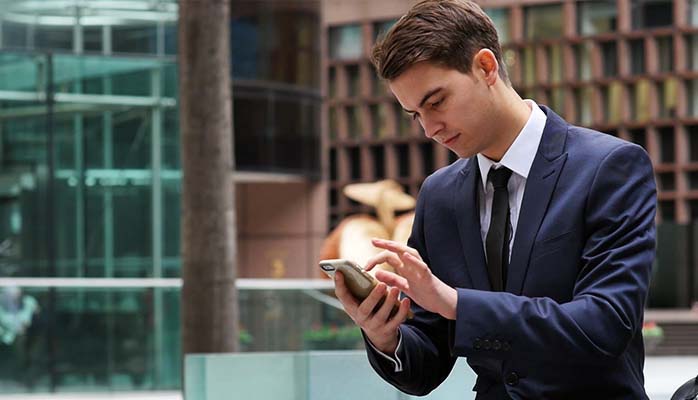 After Cisco's early attempts to break into the tablet market, this statement might sound a bit bold. However given the fact that BYOD is almost doomed, unified communications are moving towards smartphones, enterprise security concerns are in the headlines and many new business applications have mobile at its core, there is much stronger business case than ever for a Cisco Mobile Phone.
Cisco Mobile Phone will mostly be used at work
Mobile phones when used for both business and social, can get very intrusive into our social lives. It is counter-productive to work on business tools "habitually" during your social time where your brain needs to "disconnect" from work. At the same time, there are growing privacy concerns about running business apps that have confidential info on a mobile phone that might get accessed by others. Therefore Cisco Mobile should be mostly "office hours only".
Enterprise Mobile Phone must be secure
The new enterprise mobile phone needs to be very secure; For some organizations, this will be enough reason to invest in Cisco Mobile Phone. Cisco needs to work closely with Google (or Canonical for Ubuntu Mobile OS) for the security hardening and only allow the apps that are tightly secured; this can either be done by creating a Cisco AppStore or working with Google to facilitate an independent third party Android AppStore focusing entirely on security and privacy (a new business idea ??? ;) ). Also when connected to a PC, Mobile Phone HDD must be protected from any information theft.
Cisco needs to compete against Microsoft in Unified Comms
Currently there is a trend for businesses to pile up cheap Lumia phones as the business phones. Microsoft offers them with a very low price tag as part of the overall Unified Comms Strategy along with Lync and Skype for Business . Cisco needs to address that part of the Collaboration offering along with others. Solutions such as Comstice Mobile Contact Center for Cisco UCC brings Cisco new opportunities to offer Cisco Mobile to mobile workers as well as traditional contact centers and unified comms users as a backup solution. I firmly believe that this "backup" solution will eventually become the mainstream in customer collaboration and unified comms, eventually replacing the desk phones.
It will complete the Cisco solutions, it doesn't need to be a money-maker
Cisco Mobile Phones will need to be compatible against Microsoft Lumia models in terms of the price. Cisco Mobile Phone will increase the marketability of Cisco solutions with its mobile endpoint elements, rather than to become a big money maker itself.
Third Party Mobile Manufacturing Quality is Excellent
Many third party manufacturers create excellent quality mobile devices that can be used for business. Cisco can make Cisco Mobile happen very quickly if they can find the right partner.
There should be low-cost, mid-range and executive versions
Low-cost version will only be used in rare occasions; during business campaigns, disaster recovery in contact centers and legacy Unified Comms and a few other exceptional scenarios. Companies should be able to invest them in bulk and power them up when needed. Mid-range model can be used by the workforce during office hours and will probably be left switched off or tightly locked out of hours. Executive version will have all the above features along with the comfort and extra layer of security that execs will require. It will eventually compete against Blackberry or any security-focused mobile phone vendor.
I hope that Cisco is already working on such a device and it would be great to see it soon in the Cisco Marketplace.
Yigit Zorlu is the managing director of Comstice, a Cisco Solution Partner specializing Mobile Enterprise Solutions. Comstice creates Mobile Contact Center Agent App along with other solutions such as NoTime Customer Collaboration platform.
The opinions written in this blog post are entirely personal and not directly linked to Cisco's future strategies.
Please join Cisco Mobile LinkedIn groupto share and follow the ideas about mobility in Cisco World (not directly affiliated with Cisco ).