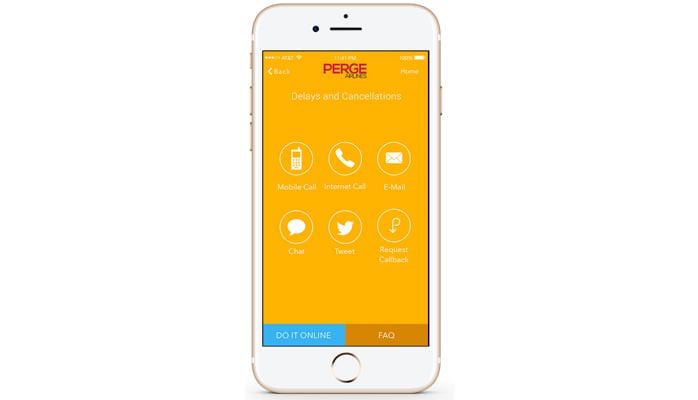 Does anybody remember "Triple Play"? Back in 2005, "Triple Play" was the word on the street; there was a spree of acquisitions from mobile service providers to snatch a broadband ISP to grow and extend with home telephone, mobile and internet. "Triple Players" rarely mentioned the problem they were trying to solve. Without any clear strategy, "Triple Play" was just a sticker change on the broadband modem. I don't want this to happen to Omnichannel for Customer Service.
So, what is the problem?
Our communication habits are changing; we mostly use smart phones these days, express ourselves in social media and most of us prefer instant messaging before calling somebody. But we still struggle to communicate properly with the organisations. We still have to use the telephone keypad to make a selection on the voice menus and wait in the voice queue. If we are dealing with a large organisation, we also need to be extremely fluent in our language otherwise their speech recognition system will not love us. We get routed to a wrong agent or department in customer service most of the time and it is frustrating. Once we finish the call, we receive six SMS text messages asking canned satisfaction survey questions; "How likely you would recommend 'Broadband Cancellation Service' you used today to a friend?". Extremely Likely.

In the perspective of the companies, things are even worse; spiralling costs, growing demand for Customer Service resources and frustrated customers costing businesses a lot revenue. It is five times more expensive to win a new customer than to retain an existing one, yet Customer Service is still not part of the Sales and Marketing strategy. For small businesses, the value of a customer is much higher, yet they don't have the stable revenue stream to be able to afford a dedicated customer service team, relying on email and webform enquiries. Something has to be done.
Dear OmniChannel; Please Save Us
There are many consultancy slide decks, research papers suggesting Omnichannel is the next big thing. Large organisations, new CEOs announce the money they will spend in omnichannel. But what we understand from omnichannel varies; Is it webchat? Whatsapp for business, Facebook Messenger for business? Is it Chatbots? How would you create an ideal omnichannel customer service?
OmniChannel must be "Mobile-First"
Customers are mobile and using smart phones and apps. Most of our subject matter experts are busy doing their day job at their desks or on the go as well; they are not sitting and waiting for customer calls. Those two groups of people need to communicate efficiently. Mobile applications can make this happen.
Omnichannel should extend Customer Service beyond Call Centers
If "Customer" is at the core of our business, anyone within the company should be able to get a direct contact from them. Omnichannel Customer Service should be able to distribute enquiries to the team level within the organisation, not just the call center. If a passenger needs to contact a cabin crew before getting on board or a patient needs to communicate with a nurse located nearby, they should be able to that without call centers and IVRs.
The heart of Omnichannel Customer Service is Chat, without the bots
Chatbots, within their abilities today are great for self-service or when the customer service is very busy or closed. Otherwise, persistent chat with the right person, through a mobile app in a secure and practical way is the ideal solution moving forward. I will have a separate post for chatbots about their capabilities and limitations.
Omnichannel must be affordable
Whatever the size of the business, omnichannel should be accessible for every organisation. It should speed up customer acquisition for small businesses and help scale customer service as the size of the organisation gets bigger. It should be a minimum capital expenditure service that businesses can join, pivot and tailor.
Omnichannel must be simple
Customers do not want to download 15 apps to communicate with 15 different companies. Omnichannel should be easy to access and use for the customers and the members of the organisation. It needs to be simple enough so that there will be no training required for anybody involved in the process.
Other Customer Service channels should be;
- Secure Voice/video over IP with screen-share

- Practical Callback Requests

- Team-Level Email

- Team-level Twitter

- Pre and post-engagement survey features

I am excited that using Omni Channel, we can solve long-delayed problems of the business world. Soon, we will communicate with any organisation, anytime, anywhere, anyhow in NoTime.