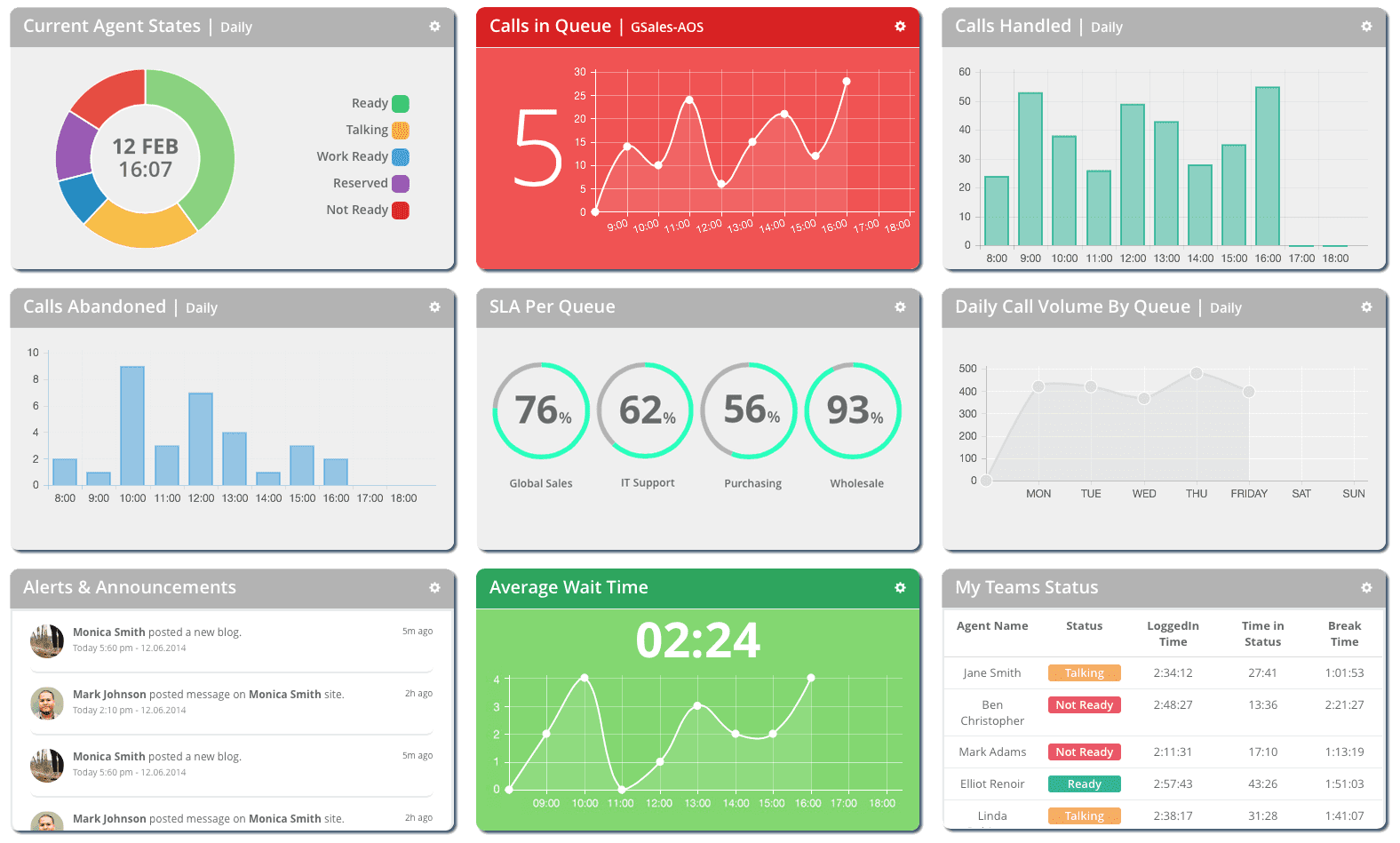 Google's open-sourced search algorithm helped us to analyze unstructured data which we called "Big Data". Internet of Things endpoints create very small but useful data that is often called "Smart Data". Software-Defined Networks these days help us to "program" the data. What is the best way to deal with so much data in business?
We are all visual learners
When you have a lot of data to go through, it is better to use "the art of generalization" to create some meaningful messages from the data. Charts and colors can help us to have a digest view of the data and visually alert us when there is a change in the data flow worth noting.
Eliminate the noise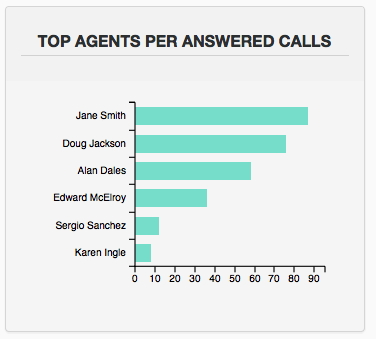 There may be many entries of the same classification. Targeting the "most active" or "Top 10" helps us to cover the significant part of the data sample.
Consider different media for visualising data

It is not only large wallboard screens or reporting pages users access data. Mobile applications also make the critical information available for the users.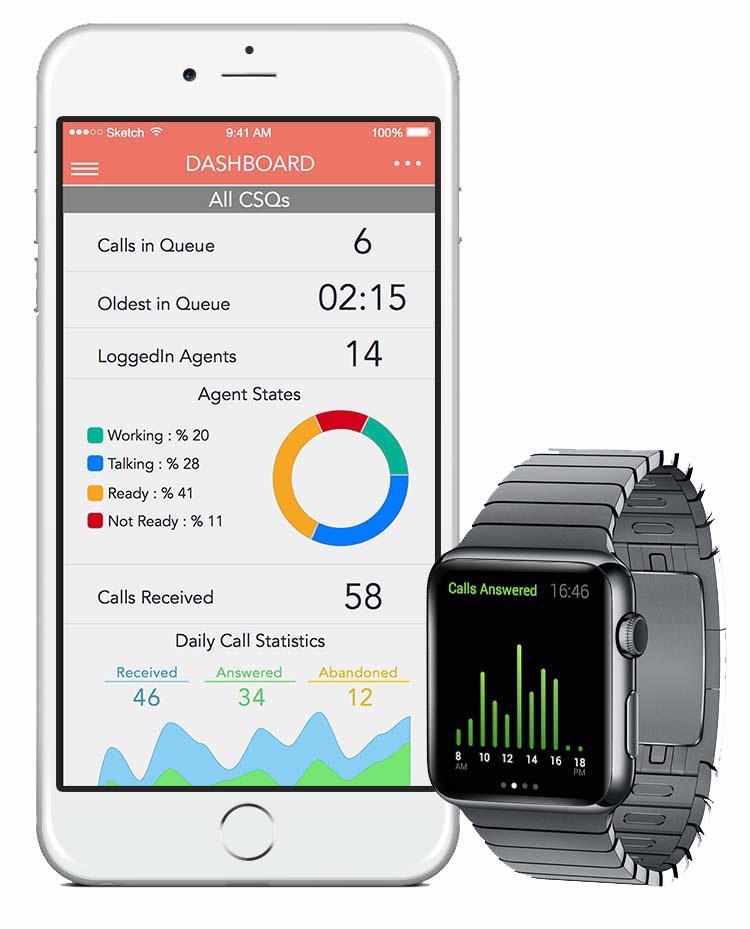 Comstice Wallboard Apps and Apple Watch extension provides a new level of data vidualization
Grouping: Separate but together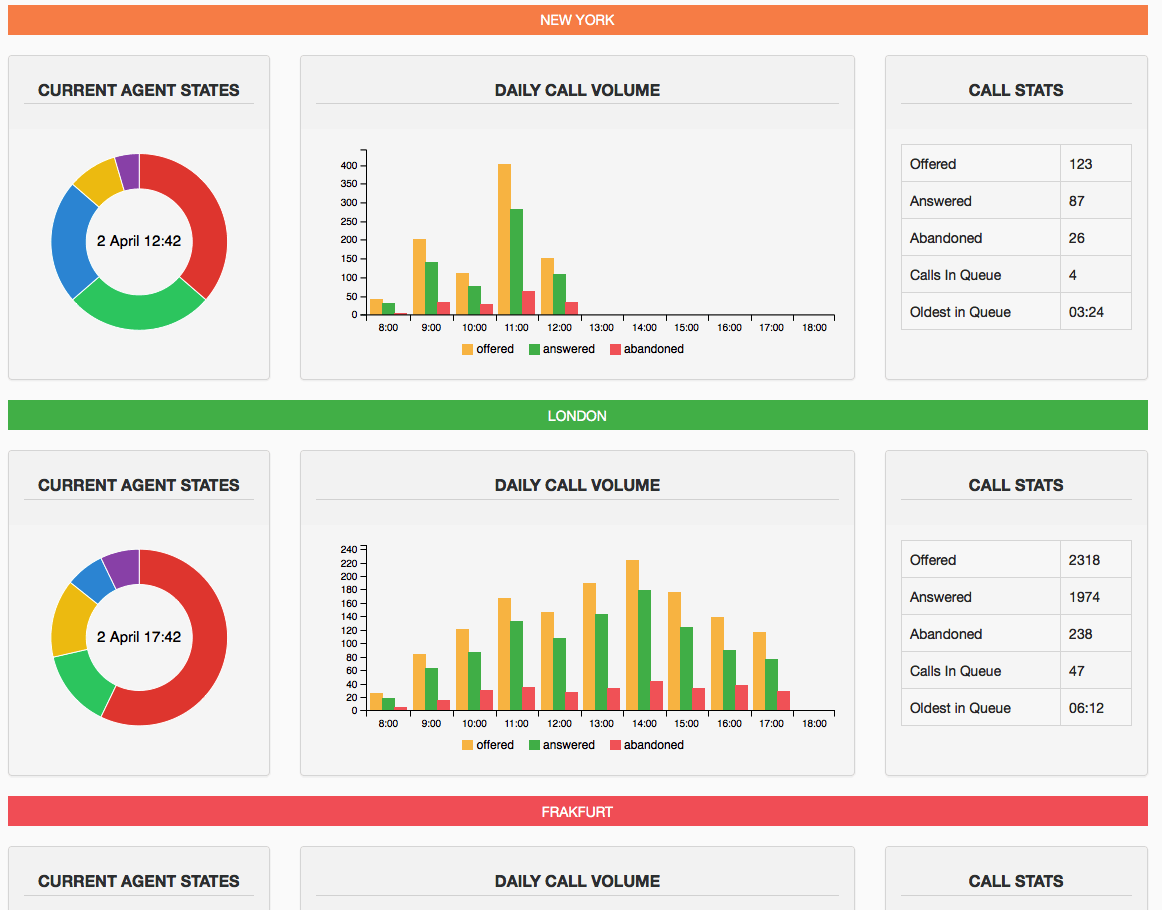 Comstice Wallboard Federation View lists data for each location on a single view
Grouping the data using the same template helps users to see the information for the number of comparable types such as location-based, time-based etc. Seeing data for different locations in the same view helps us to make a quick comparison and decide to take actions.
Visual Data must be actionable
Above all, the visual data should give user a message, a signal or an idea to take actions when needed. Is there a peak in the capacity, do we have a growing trend of higher volumes, are there any patterns repeating regularly in our information? All these should help users to identify, project and prevent certain situations by taking the necessary actions.