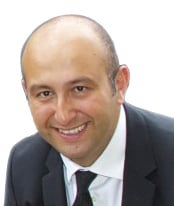 Think about the apps you use frequently as a customer of a business? Your banking app, a payment app, apps for utilities or mobile phone services or car breakdown… The list can be a long one.
Now think about the apps you delete first, in order to make some space for the latest episode of your favourite show; Exactly!!
Despite spending a lot of money on the mobile apps, enterprises still struggle to make theirs turn up as favourites in app usage reports. Banking apps are seen as "not secure enough" or "too complicated", other consumer-facing apps are either a bad copy of the company website or not used frequently enough for the customer to keep them on the phone. This is a pity, as self-service when done well is a real benefit for both enterprise and customers.
Most of the B2C apps can't meet the customer expectations
A mobile app needs to solve a single problem
Maybe it's a perception thing, or just because of the limited screen estate, a mobile app struggles to provide many services at once. If you look the most successful apps (Uber, WhatsApp, DuoLingo), you will see that they're trying to solve a single problem, and doing that really well.
As enterprises have many services, they try to solve many problems in their operations. Trying to do many things on a single app is the main issue on failed B2C apps. Your app needs to focus on a single problem if it's going to feel useful to your customer.
Mobile UI: Don't try to replicate your website
Everybody is talking about the best user interface for mobile apps, Facebook even acquired an entire design firm to discover the holy grail of app UIs. However, if you try to replicate all your services in your company website with a single app, it probably is not going to work as expected. Instead, try to simplify the feature set of the app. You should target only the most popular services customers would like to have access all the time so that your app will be valuable enough to be kept on the smart phones, and then you should deliver those services beautifully.
Utilise Self-Service Telephony solutions with Voice Assistant feature
Thanks to voice assistants like Siri, "OK, Google" and Cortana, mobile users are getting used to the idea of using Automatic Speech Recognition (ASR). Integrated with ASR, Interactive Voice Response (IVR) self-service solutions can be a better option for many enterprise services. A caller can pronounce one of your many products and services and they can be put through the correct service. ASR helps your IVR overcome many limitations caused by the "Menu-based" model.
My takeaway
As an enterprise, you need to be smart about your channel execution. A well-executed mobile app is great for smart, repeatable, black and white activities. If you have many services and solutions, then Voice Assistant with your IVR is probably an option that offers more to you and your customers.
Comstice creates smart IVR Self-Service solutions with Automatic Speech Recognition that can make a difference for your business quickly and simply. Check out our Location-Based Call Routing Solution for more details.